Rounding up some not-so-shabby recycled chic.
Sometimes when we have a little down time it can be fun to get crafty. Unfortunately it's not always easy to locate craft projects that are useful in a hurry. There are only so many DIY's you can store in one life, so here is a round up of some recycling inspired DIYS that can result in some very usable outcomes (no macaroni noodle picture frames here). So here goes a collection of little DIYS that might even make for some great Christmas present options.
Scrap Fabric Twine.
Whether you are clearing out all your worn out clothes, emptying out your scrap sewing draw, or trying to work out how to get rid of the halloween costumes or your old tea towels, Scrap Fabric Twine is a fun way to recycle your unwanteds into a wanted. If you aren't really into knitting, crochet or any other type of handicrafts that would use twine, you could always use this for wrapping Christmas presents. If you have a knitter or a crafter in your life this would make an IDEAL Christmas present and would likely get you extra brownie points for all the effort you put into making the twine for gifting (they don't need to know that you were just trying to get rid of all the scraps in your home). Check out the full blog post here.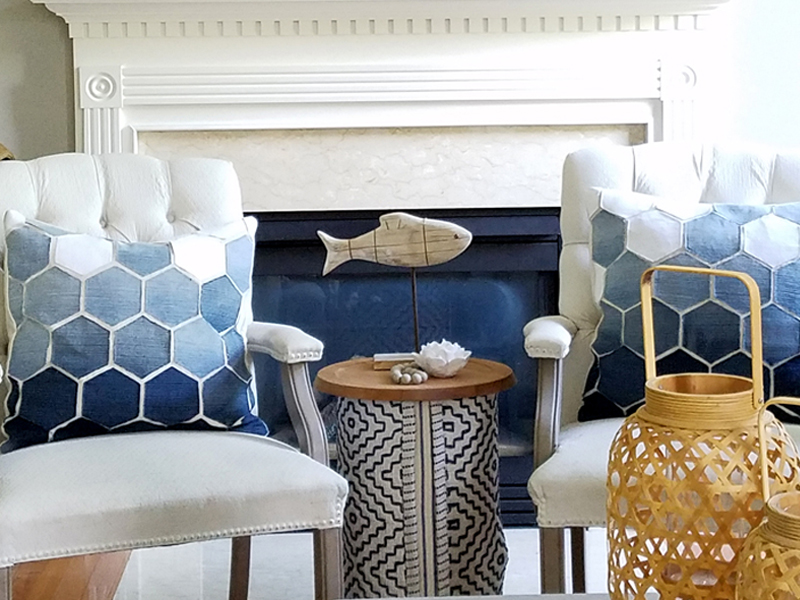 Non-cringy-worth Denim Upcycle.
There are some seriously scary denim DIY's out there. I'm not going to name and shame any because everyone has their own personal taste but it's safe to assume that anyone who searches Pinterest for denim recycling craft ideas will come by at least a handful of ideas that will make them think 'ewww… what the heck?'. This pillow is not one of them. Pretty, on-trend, and not a rivet  or pocket in sight. This DIY would be an idea gift idea for the trend-setting homewares lover in your life. You can see the tutorial here.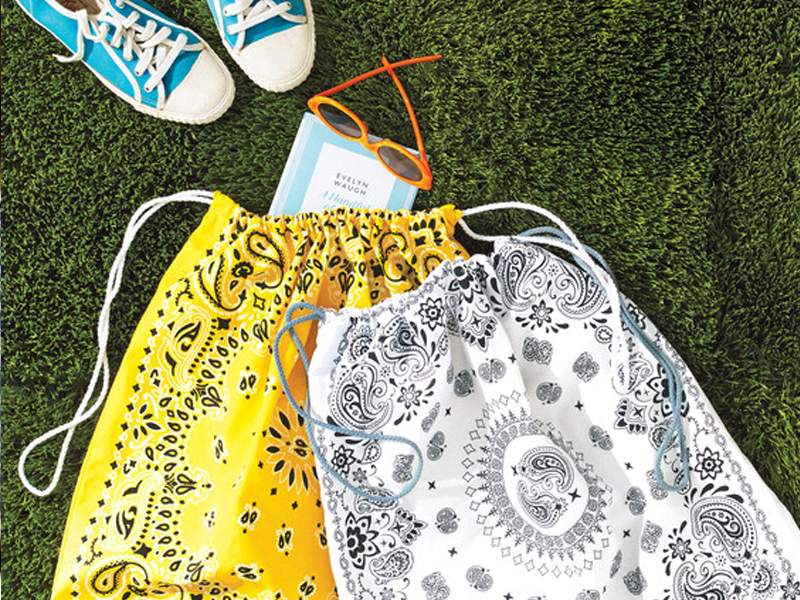 Bandana Drawstring Bags.
If you have been on any street fashion blog or walked into an on-trend fashion store you might have noticed that bandanas are making a HUGE comeback. Of course many of us have collections of unwanted charity bandanas laying around the house (you know, the ones they convince you to take when you donate for charity fundraisers). As most of us only have a limited number of places to tie bandanas to our bodies before we look like this there is a good chance that some of you out there might have a spare bandanna or two to make into handy drawstring bags. You could even use these as gift wrapping for Christmas. Your recipients can use them as beach bags for summer. Be like Martha Stewart and upcycle yours by following this link.

Turn your tee into underwear.
Got a tee that you really don't want to get rid of? Perhaps you need some new underwear? Yes to both? Hooray! Check out this DIY Underwear idea. Perfect way to upcycle your super soft worn in tee into something you will get some serious wear out of. This would be a fun DIY gift idea for your kids because you could turn cartoon character tees into superhero underpants. Who said that underpants as Christmas gifts was a disappointing idea? Check out the instructions here.
Tried and of these ideas before? Perhaps you have another fave DIY you want to share? Please tell us all your secrets below.