Fashion designed with heart and purpose.
I was lucky enough to meet former model and foreign aid worker Yana Barankin through social media and email. Her back story and her brand TAMAGA's mission had me fascinated. Working with her fiancee Eric the two are on a journey to be part of the solution to fashions environmental and social footprint. I decided that it might be nice to know a little more about this inspiring woman (and her fabulous man's) path as the sharing the triumphs and pitfalls of being a socially and environmentally conscious label can help other labels trying to do the same. It also aids shoppers in understanding why these do-good companies products cost more than fast-fashion and what the additional dollars spent support.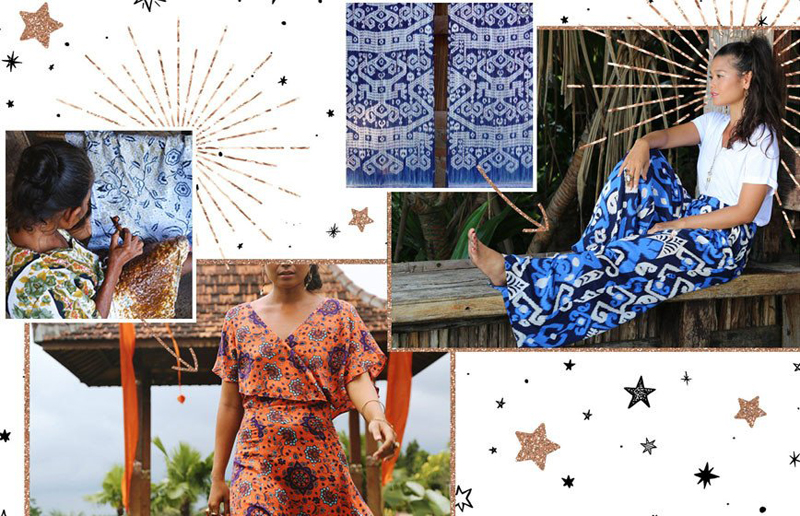 For those readers out there that are being introduced to you for the first time would you kindly shed some light on the team and the mission behind TAMAGA?
Of course! We have a pretty unique story for the fashion industry – my fiancée and I started TAMAGA while we were working on poverty reduction and public health projects in Bangladesh. We saw a lot of our favourite brands being produced in really terrible conditions, and knew that the only way to change this pattern was to show how it could be done responsibly.
We started out selling on Etsy from Dhaka, but have since moved to Indonesia and set up a very progressive mix of suppliers; from eco fabric suppliers, to weaving cooperatives and natural dyers. We're finally where we want to be in terms of production, because we can fully trace all the materials involved inTAMAGA clothing.
Our mission is to produce beautiful clothing without harming people or the planet. It's quite simple actually – we're accountable to the people who help us create, and the ecosystems that support our existence.
 Are you able to share a little about your work in Dhaka Bangladesh in international development? What kinds of projects were you working on?
For sure – when I came to Dhaka my fiancée Eric had already been there for 6 months working for the United Nations on poverty reduction and trade. He managed a project that focused on helping the poorest entrepreneurs connect with markets. Over the span of 2.5 years that I was there I worked on various initiatives in the NGO sector, mainly in child protection, poverty reduction and public health.
I guess Eric and I are considered 'social entrepreneurs', our original goal has always been to have a net positive impact on the world. That old saying that "business makes the world go 'round"- it's pretty accurate. Until businesses start taking accountability for their environmental and social footprint, we will not see real change. We realized that Governments and NGOs can only do so much, so we entered the business world to be living, breathing proof that business can do well by doing good.
Was there a specific moment during this time that was a catalyst for you to want to make changes? If so could you please tell us about this moment? 
There was actually a pretty intense moment one summer when I was back home in Canada visiting from Bangladesh. I was walking through a major department store downtown and walked pass a rack of bright and super-cheap children's clothing with happy animal graphics on them. The clothes were being tried on by happy shoppers, but I knew that this brand is well known for being produced in some of the worst factories in Bangladesh.
The gap between that clean and happy shopping environment and the dark, dismal conditions in which the clothes were made was suddenly so real that I just had to get out of there. I wondered, if people knew the unnecessary suffering that was being supported through these clothes, would they still buy them?
That moment made me more committed than ever to bring responsible and stylish clothing to the market. As consumers, we simply aren't given enough information when purchasing apparel. It shouldn't be so hard to choose responsibly made clothing that suits our style and body types. This is where TAMGA changes everything!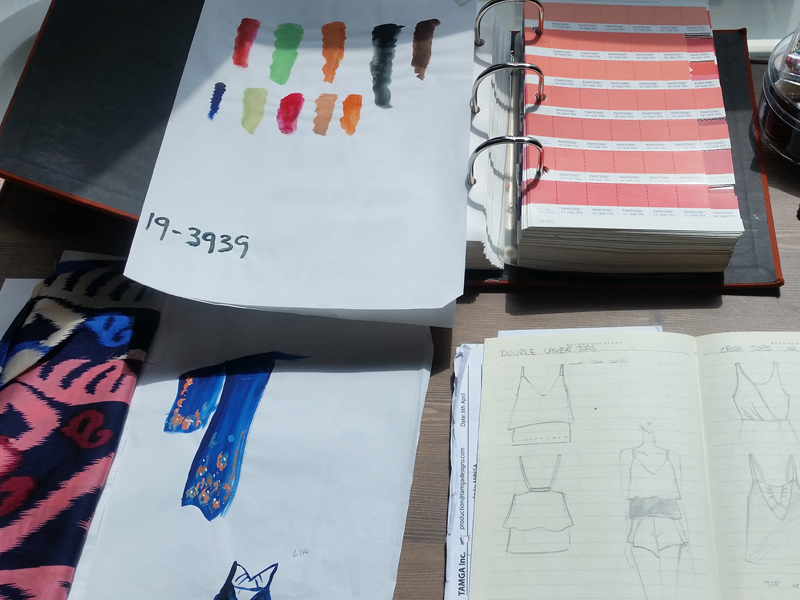 How did you go about producing ethical clothing offshore?
Bangladesh's #1 export is garments – so tailors are abundant and it is very affordable to buy fabrics in the local markets. I started making some clothing for myself with a small group of tailors and learning more and more about the garment industry in Bangladesh. The Rana Plaza collapse happened shortly before my arrival and so there was a lot in the press and media about the garment industry.
The tailors I was working with had great conditions and an honest, straight-forward ethos. Gradually I had friends in Dhaka who started to see my kimono designs and ask me where they could buy them. One thing led to the next, and I started selling kimonos on Etsy and in local expat markets.
We worked with the same tailors for 2 years and donated 10% of all sales to a local orphanage in Dhaka. Over time, we learned a great amount about the fast fashion industry and got to visit several factories. In a place like Bangladesh, the garment industry is a way out of poverty for many, but the human cost is often covered up by the brands producing there.
 What was the deciding factor/s in moving your production to Indonesia and how does your supply chain work?
I can't think of the specific moment that we decided to expand TAMGA into a full women's wear line that produced sustainably and ethically – it was the culmination of endless discussions over dinner about using business to eradicate poverty and doing it responsibly.
During our time in Dhaka, Eric and I felt that the impact we had on people's lives with TAMGA was greater than the impact we saw in our respective jobs. Call us crazy, but we took a leap of faith, packed our bags, quit our jobs and went to Indonesia.
One factor that played heavily in our move was the desire to take control of the environmental impact of our clothing. In Dhaka we purchased already printed fabrics from the markets in the old city – we had no control over the environmental footprint of the fabrics or the dyes used. In Indonesia, we started at the beginning, building relationships with companies who sourced the raw materials sustainably, then built up from there by designing our own prints and selecting eco-friendly dye options.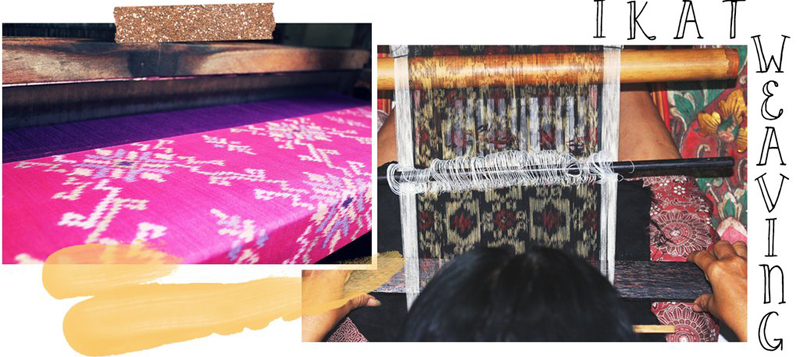 Is it difficult for a fashion company to make the enquiries like you have done to create a more transparent supply chain? What would be your top tips for those wanting to follow in your footsteps?
It definitely takes time to find the right suppliers, but once you establish a relationship, it is much stronger than your average buyer-factory link. The relationships we build with our suppliers are based on shared values and long-term goals – the work that we put into our sourcing is an investment in the future.
I think the explosion of fast fashion has made it harder to produce as we do. Many suppliers (fabric mills, dyeing houses, sewing factories) that we initially met were used to brands asking the minimum amount of questions. Price, delivery time, quality. This means that when we ask about social or environmental standards, the managers are simply not trained to respond. The main problem with paying attention to these things is not always financial, as big fashion retailers would have us believe, it's that businesses aren't built to monitor them.
My top tips for businesses that are looking to source more responsibly – take the time to do the back-end work. The right suppliers are out there; you just need to find them. If you want to be in business for the long term, this might be the most important investment that you make.
 The TAMGA designs are very free spirited. Do you have a brand style muse or a design aesthetic?
 Our creative process at TAMGA is inspired by our kind of 'nomadic' modern lifestyle. I guess our design process comes from two sides – our prints are inspired by the artisans, weavers, dyers, and makers that we've met on the road, while our patterns and lines come from our deep appreciation for light, flowy, bohemian fashion. Versatility is so important to us, so we make pieces that suit different body types and environments.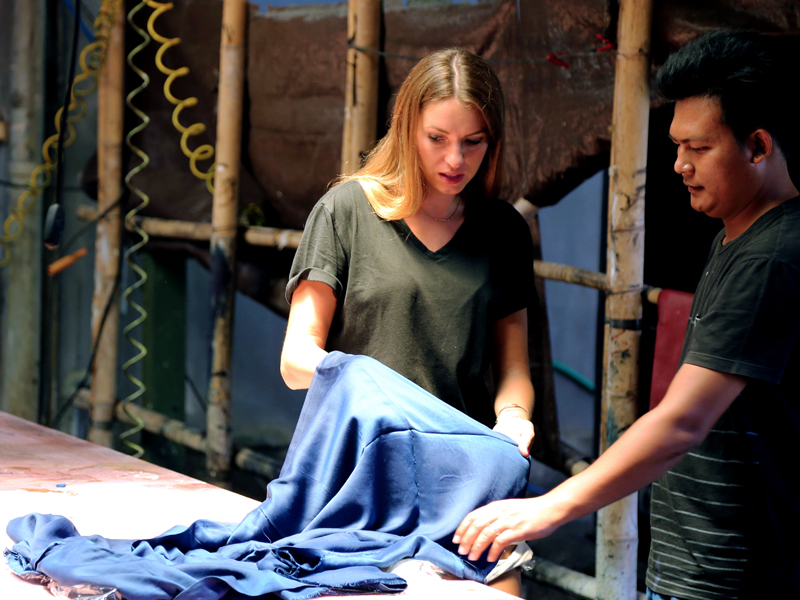 What are the fabrics you most like to work with and why?
Lenzing's Micro-TENCEL is the holy grail of sustainable fabrics in my opinion. It is luxurious, light weight and has a beautiful shine. Since TAMGA pieces are always very free-flowing, this fabric really fits our demands in terms of quality, beauty and environmental impact. I love seeing people feel this fabric for the first time – it's always like "Whoa this is so nice, it's eco-friendly?!"
Do you believe that natural and organic fiber selection is key to having a more sustainable design process? 
Fabric is the starting point of all fashion – it's where everything begins, whether you're a responsible fashion brand or otherwise. In the case of cotton, the journey begins with the seeds; more insecticides and pesticides are used on cotton than any other crop in the world. In the case of rayon, rainforests are being logged in South America and Indonesia at an alarming rate. The list goes on, but needless to say if a brand doesn't start with responsibly sourced fabric, it would be very hard to claim that sustainability is a focus.
We currently work with four fabrics – organic cotton, Lenzing Modal, TENCELÒ and Micro- TENCELÒ.
Most of our garments in both knits and wovens are made from Lenzing Modal and TENCELÒ. These fabrics come from wood cellulose like other rayon, however they are sourced from sustainably managed forests, and the wood is converted into fibre with 95-99.8% of the solvents and water being recycled. They have the soft, light-weight properties of rayon minus the environmental harm – we love working with them!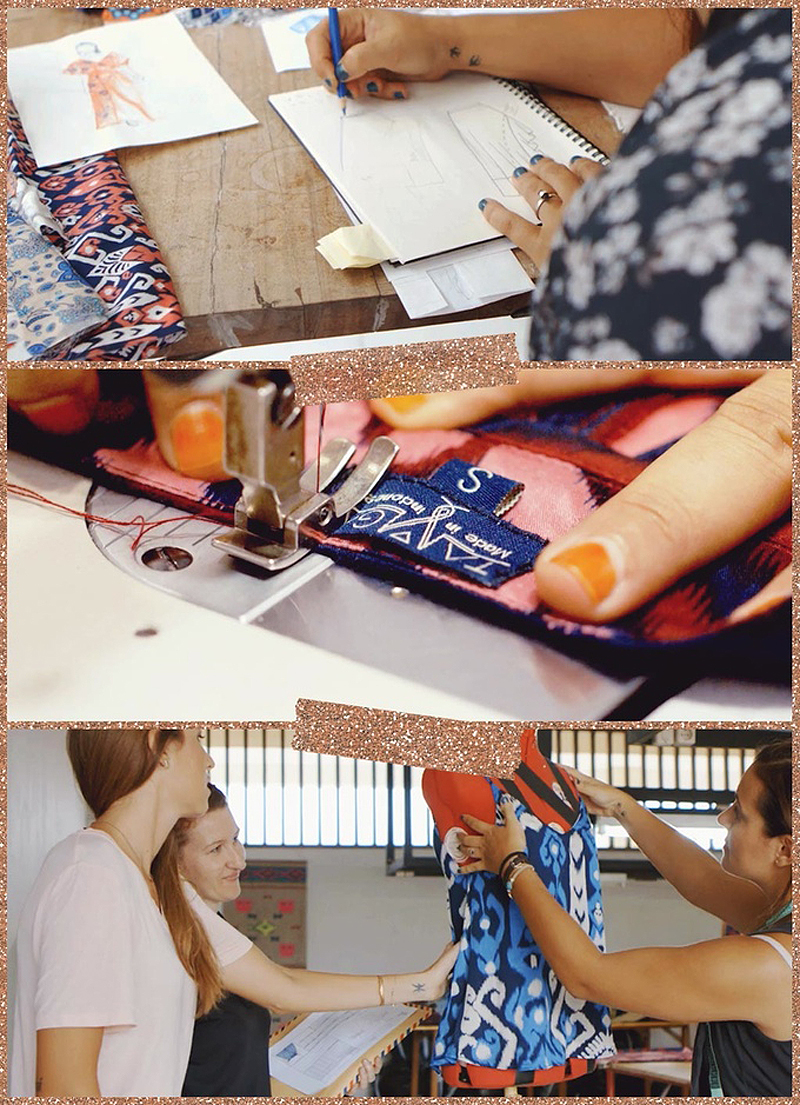 Are you positive about the future of fashion? 
Today we see more and more brands who are producing clothes ethically using eco-friendly fabrics and practices. It's an exciting time for fashion, with lots of innovation in fabrics and dyes. A strong sense of optimism is engrained in the culture of TAMGA – tools and technologies are constantly improving, and the web has made it possible for our generation to actively search information and find more responsible products.
However, we are pretty concerned with the lack of legal oversight on companies that produce overseas. If you're a Canadian company, you could produce out of a factory overseas for years as their biggest customer, but you have zero legal accountability for how much they pay their workers or how they treat the environment. The Canadian Government regulates it's 'corporate citizens' by ensuring they don't work with sanctioned banks, or pay bribes to public officials, but what about human rights? It's scary to think that a big company can be implicit in the death of thousands, as happened in the Rana Plaza factory collapse, and just walk away.
Who would you love to dress in your designs? Please tell us why you have chosen them 
Well our answer to this questions is probably a bit different than most brands. At TAMGA, we're driven by improving the accessibility of responsible fashion. For someone like me, who wants to wear responsibly made fashion, there are not enough options out there – especially if you want to look stylish.
So our goal would be to dress the girl who wants to look great, but won't compromise her values to do so. If we can dress her, then we're on the right path. 🙂
A big thank you to Yana from TAMGA for taking the time out to share her story and the story of the label with us! Are you inspired? Do you have any reflections? Please share.