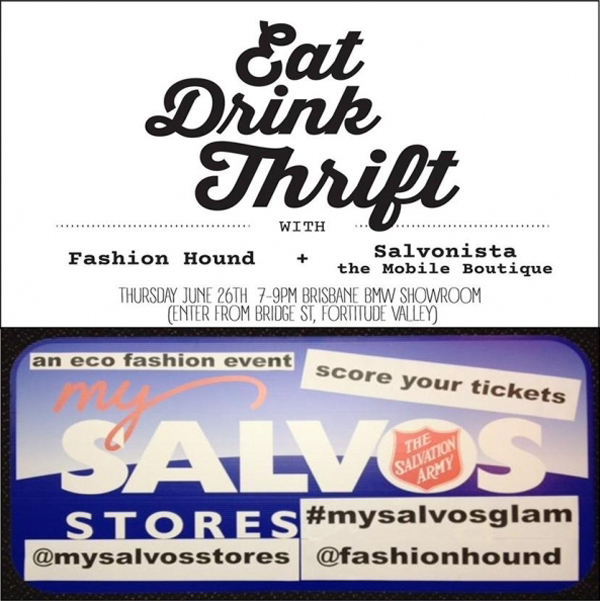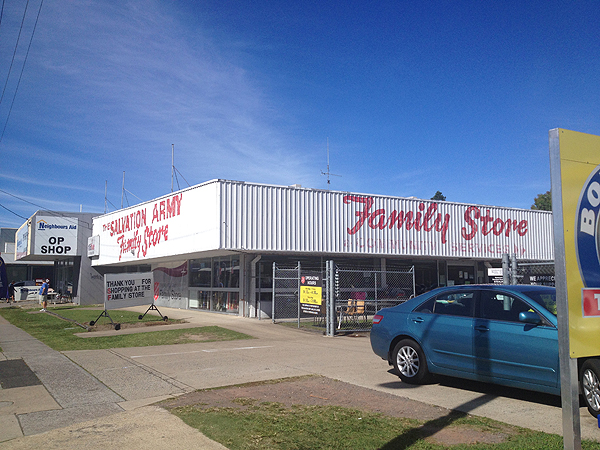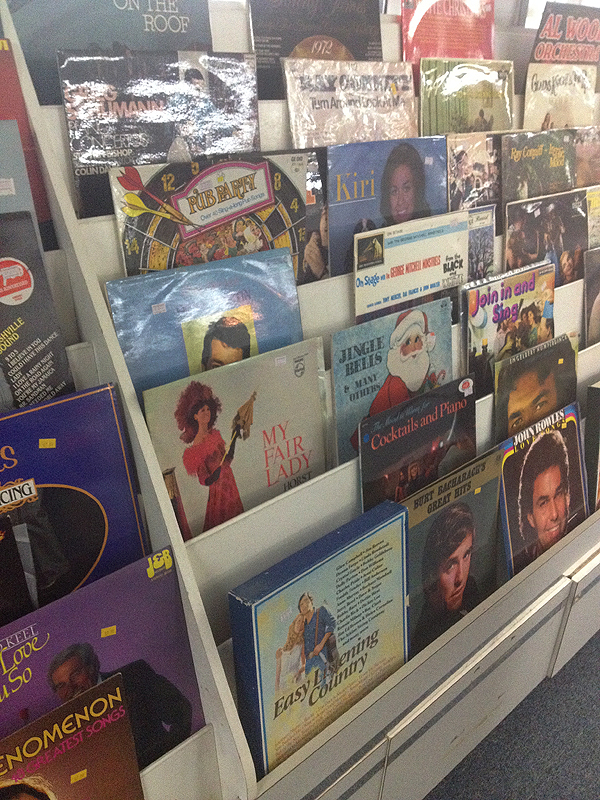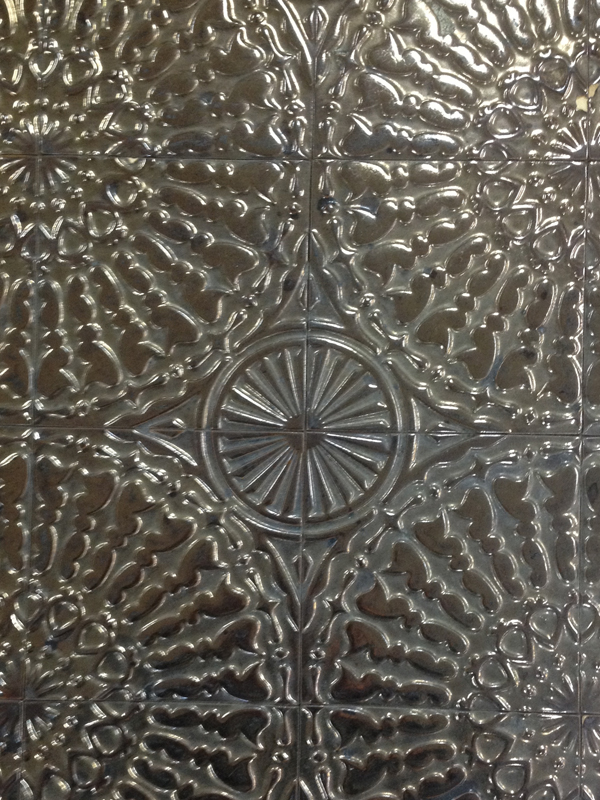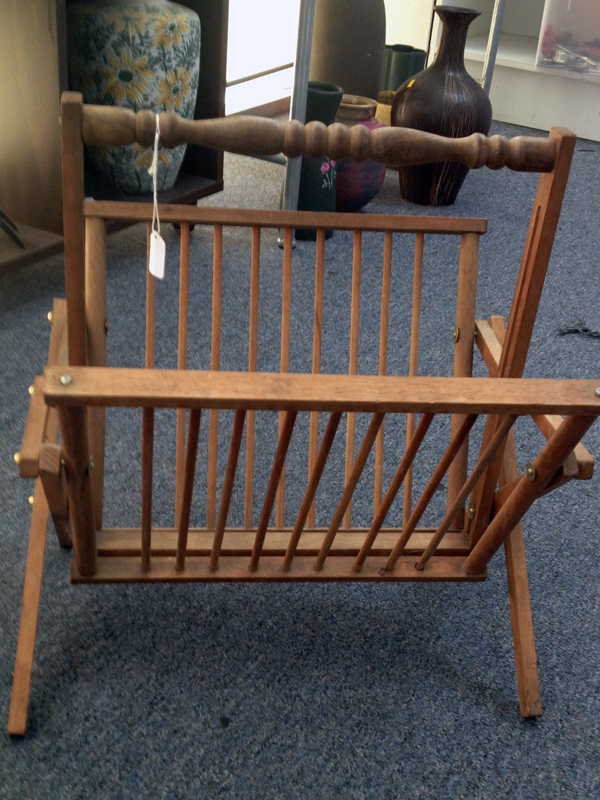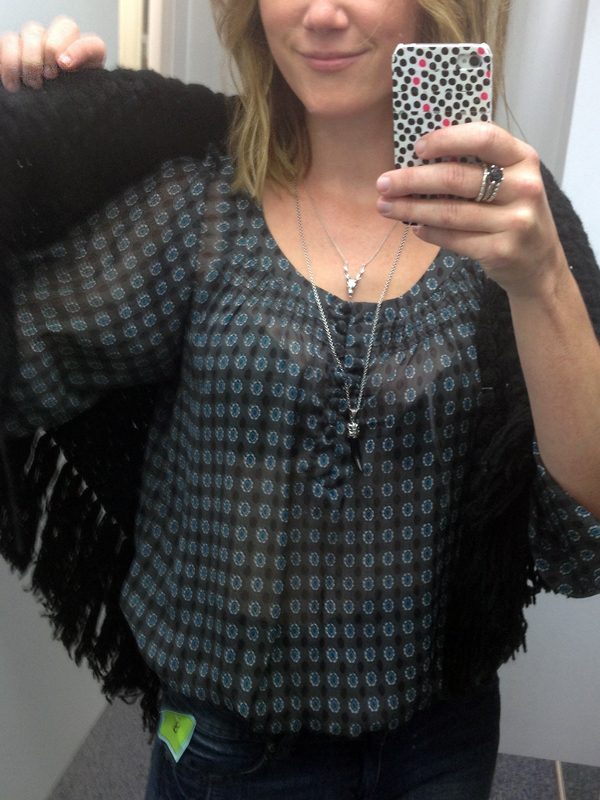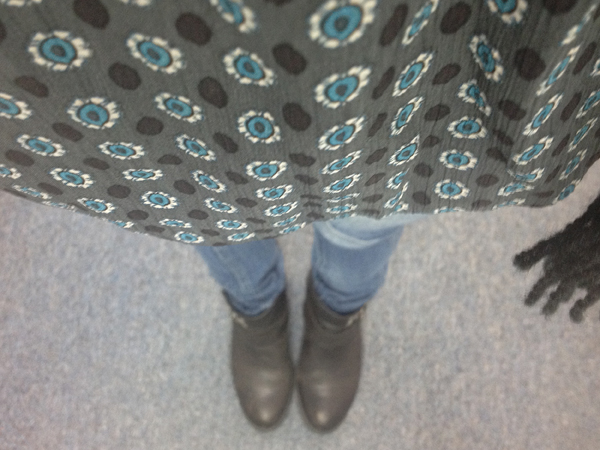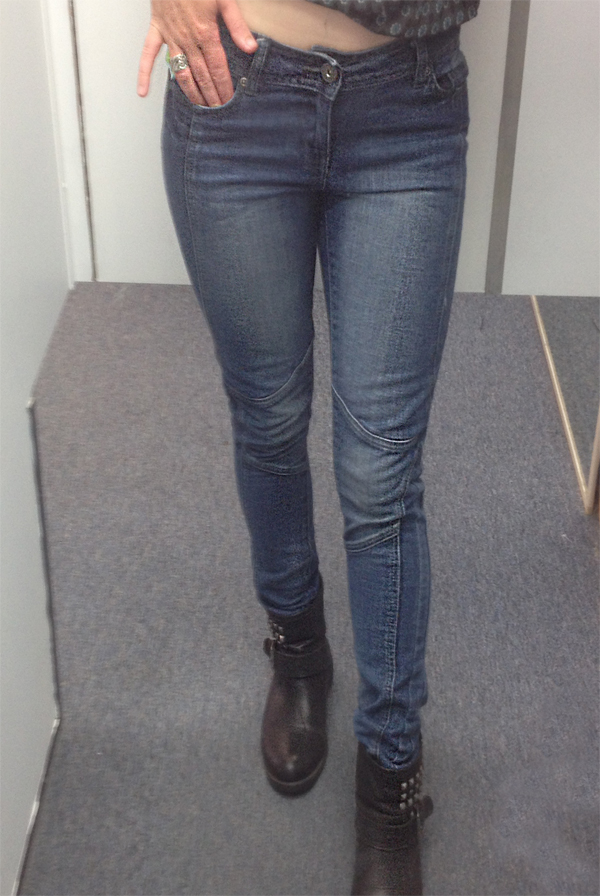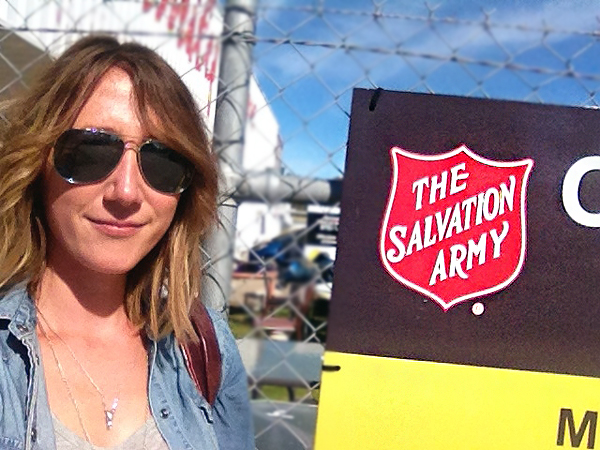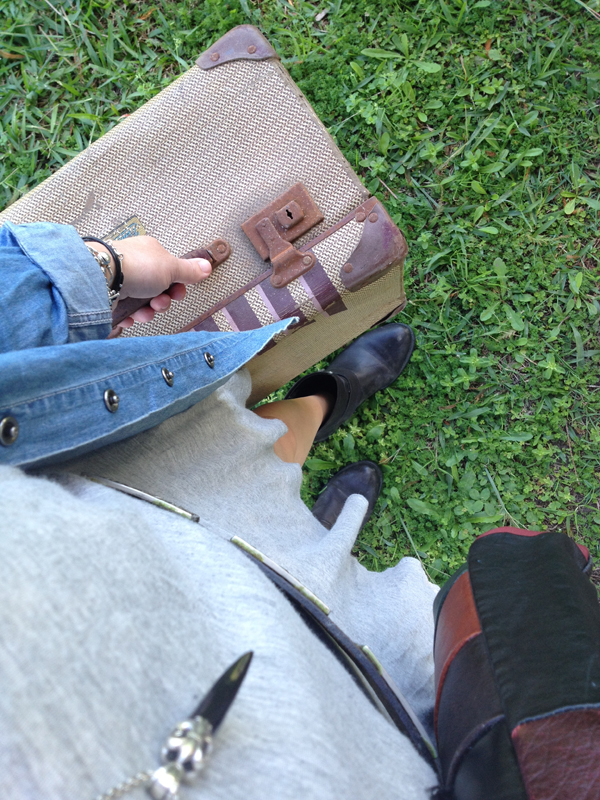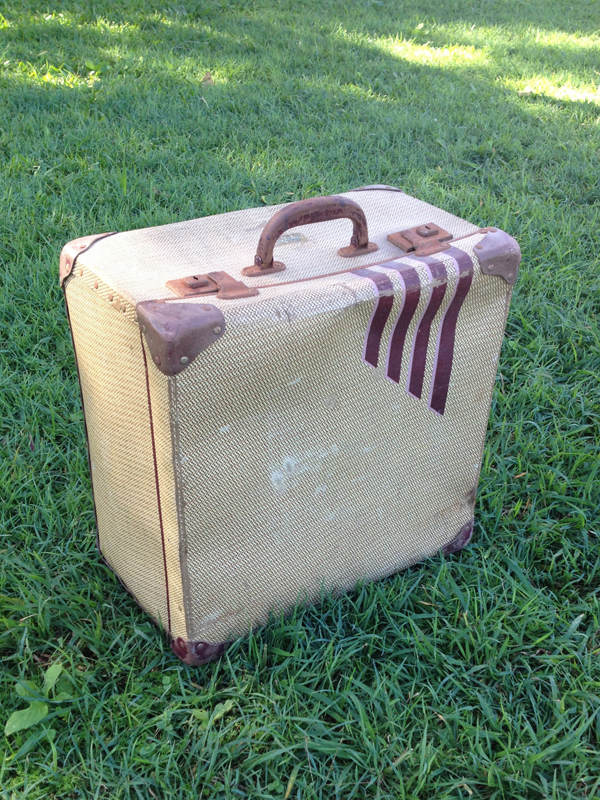 Today I ventured into my local Salvos Store to raise awareness for the Fashion Hound and Salvos Stores,  'Eat Drink Thrift' a night of finger food, mocktails, and eco-fashion that is happening on the 26th of July at the BMW showroom in Fortitude Valley.
All good Eco-Fashionistas know that thrifting is one of the best ways to update your wardrobe while supporting charity and recycling unwanted items. Unfortunately I am one eco-fashionista who is TOO good at thrift (hence the 365 day Wardrobe Workout Challenge) so todays shop was purely for fun, and I left with nothing but a vintage suitcase to use as a decorator piece in my home.
My local Salvos store is the source of an estimated 50% of all the fashion items I own (especially vintage handbags). It never ceases to amaze me how many beautiful things you can find secondhand. Todays adventure lead me to a gorgeous pressed tin top coffee table (an on trend bargain at $30, hello 'House Rules' judges) and a retro folding magazine stand, both of which would have looked perfect in my home, but weren't needed so stayed at the store.
I decided to challenge myself to an op-shop styling session. The store has just recently undergone a renovation and the racks were looking a lot leaner than usual, so it really was a challenge to create and outfit I would wear. I uncovered a printed peasant blouse (very Isabel Marant), a black crochet fringed shawl (Spell Designs Inspired) and some killer blue jeans (anyone who complains you can't find good denim in thrift stores obviously hasn't looked). This outfit won't break any styling records but its definitely something that looks like it fits into my current closet and would be perfect for an evening beach bbq, all for under $15!
If you are interested in getting involved in the Eat Drink Thrift Instagram challenge all you have to do is head to your local Salvos Stores (ACT, NSW and QLD only) snap a selfie of your thrifting adventure . Share your pic on Instagram tagging @mysalvosstores, @fashionhound, and #mysalvosglam. Be following @mysalvosstores to win tickets for two to the event.
You gotta be in it to win it!
I'm off to post my entry now!