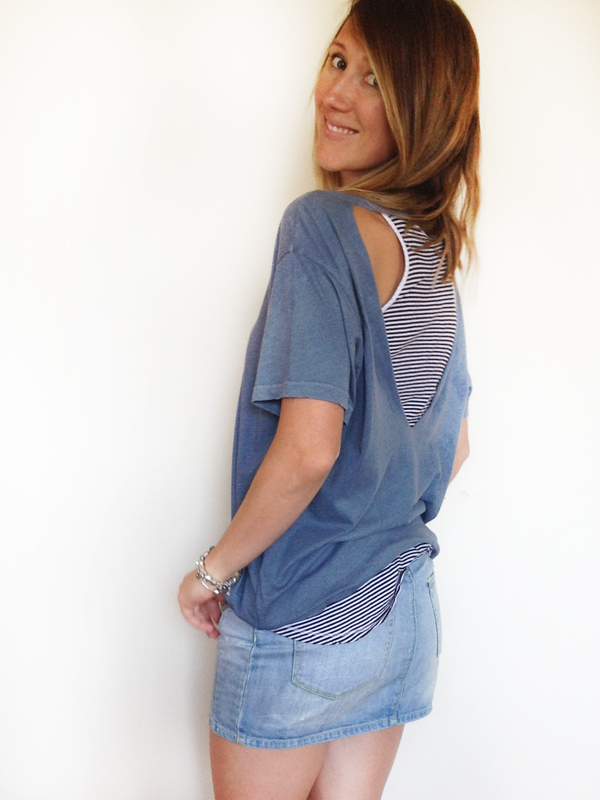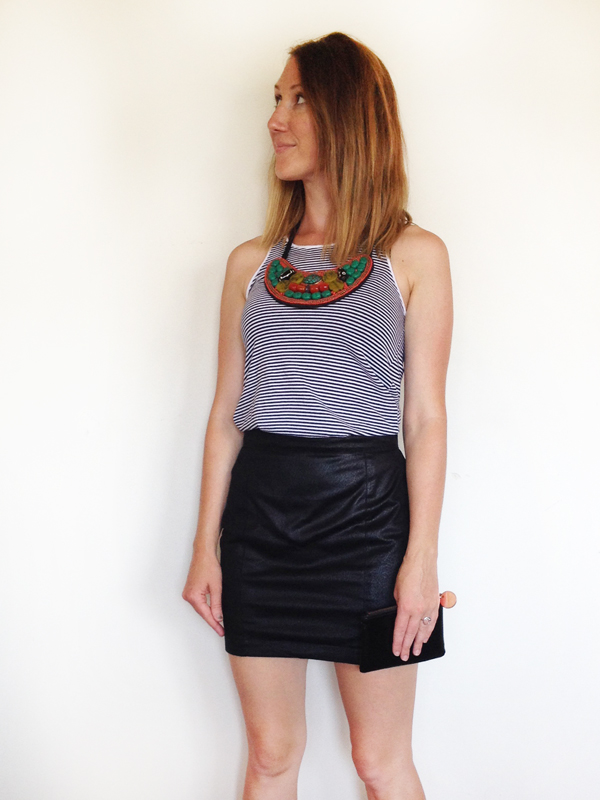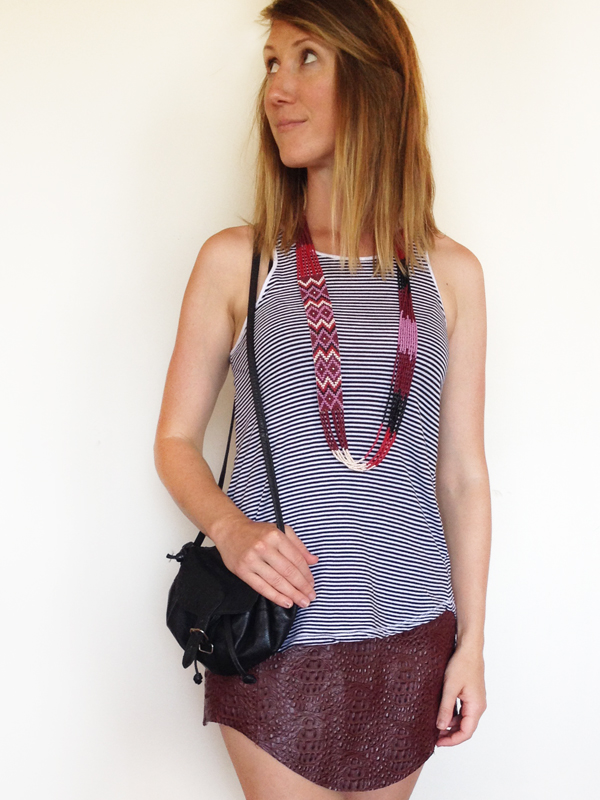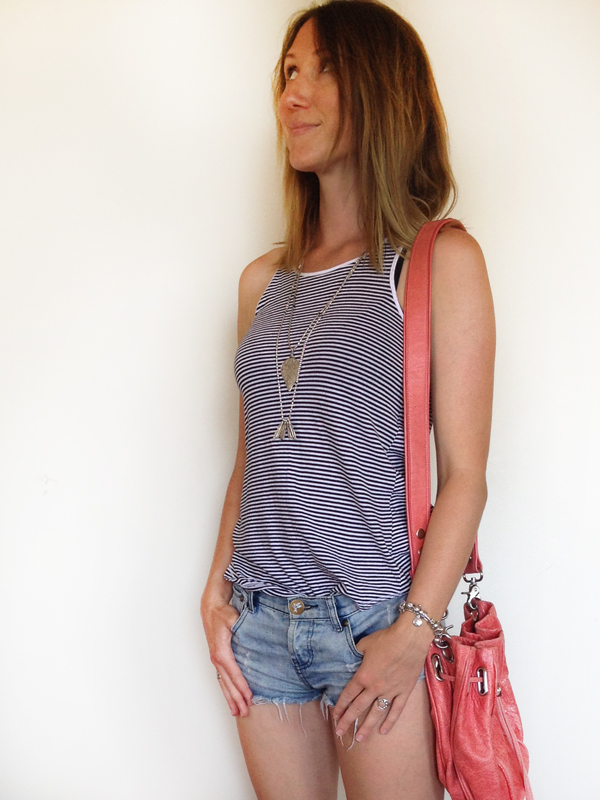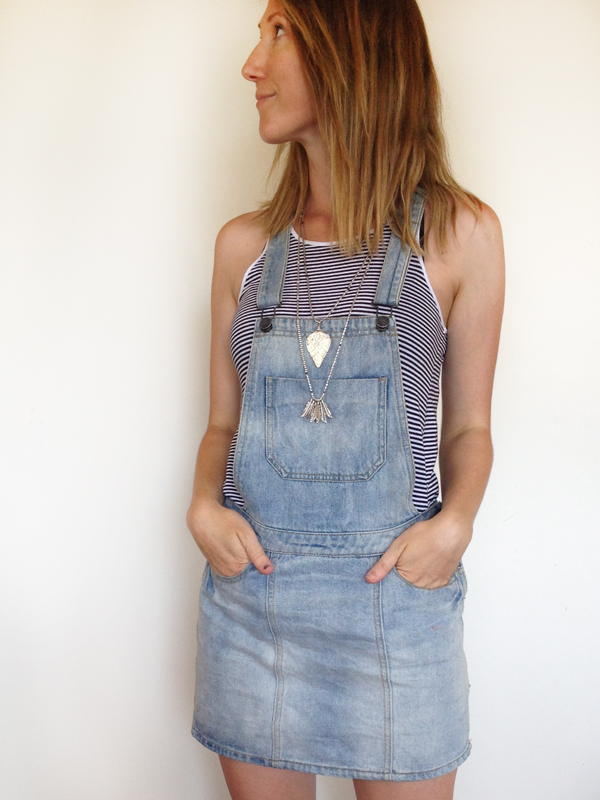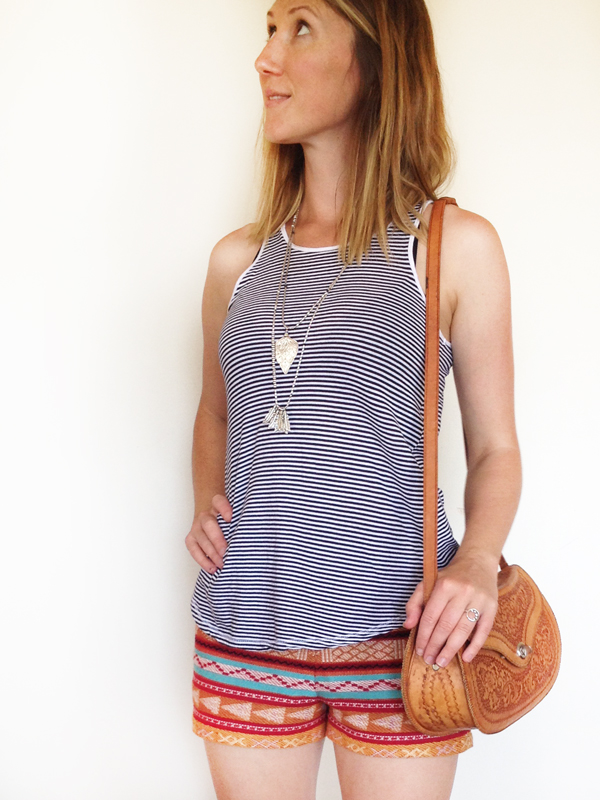 You may or may not of heard yesterday about my mother load haul of thrifted basics? 
The first thing to be integrated into the post 365 day shopping ban closet was this striped tank. A versatile piece of cloth that pretty much goes with everything I own. Still on the hunt for the perfect striped tee. But in the mean time with the weather heating up this baby is sure to get plant of wear.
Stripes, although seeming a little daunting and nautical, when printed this small can pretty much be worn as a neutral. Not only do they look great with a bold tribal print they also work well with florals. I wore the shorts and pink bag combo today with my white sneakers.
Really feeling the need to get the SLR out and take some better quality shots but I have absolutely no idea how to use if for self timer photos. Time to do some googling I think. Kiss these (crappy) iPhone photos goodbye.
xx
Do you do stripes? Tell us your serving suggestions below!