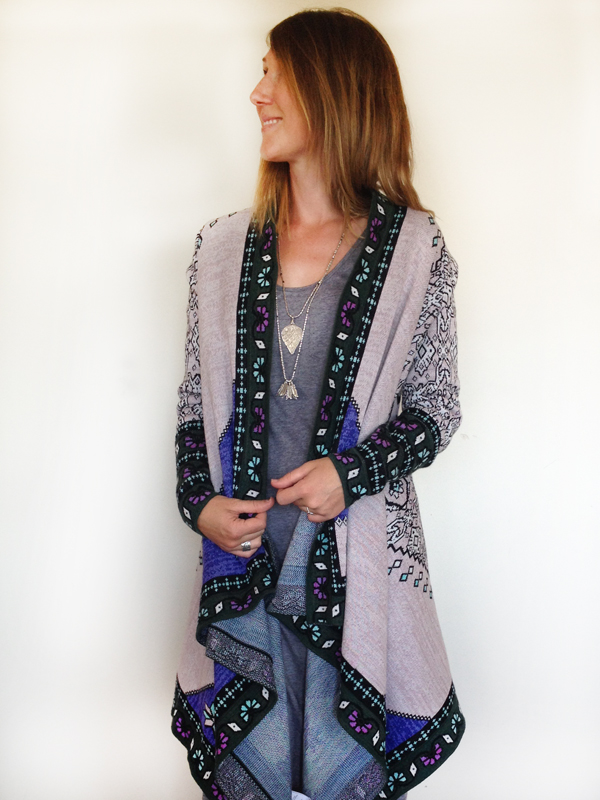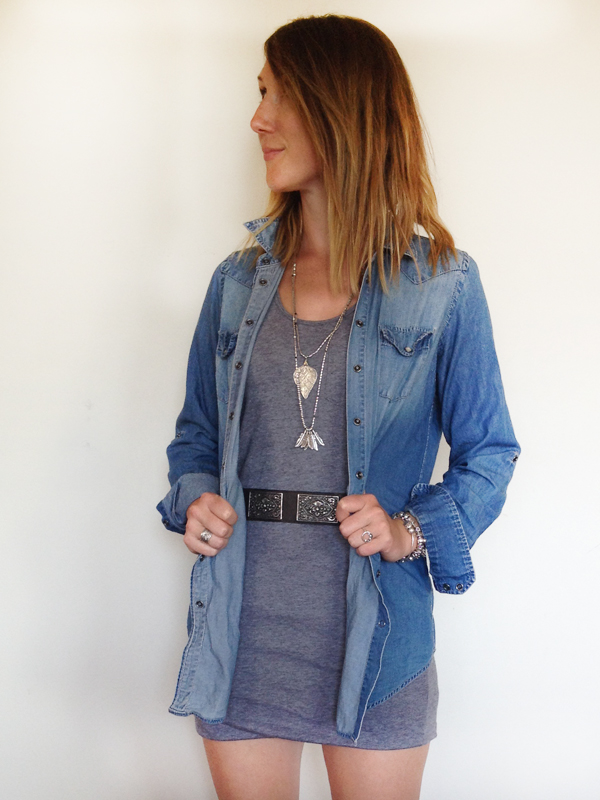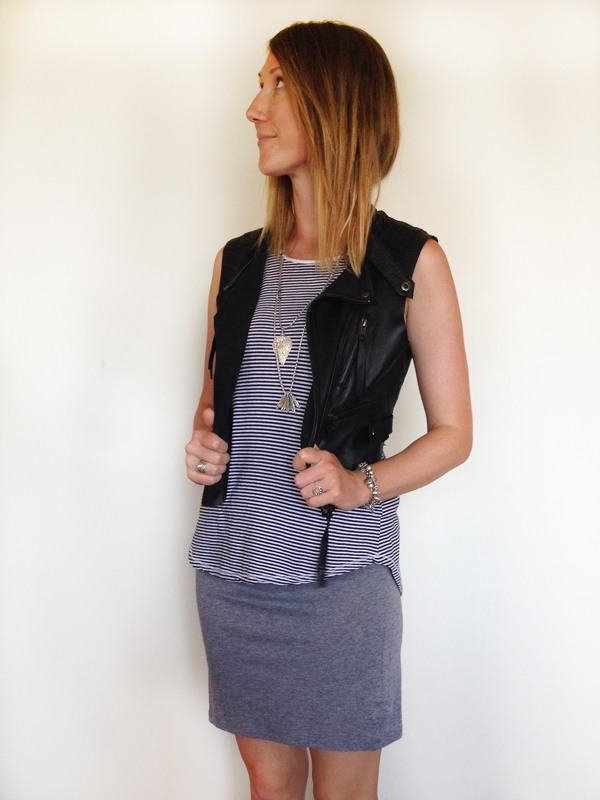 Scraping in at the barely worn bargain price of one dollar this thrifted Sportsgirl tank dress is one versatile number.
As you can imagine, the ways to wear a tank dress are only limited by your creativity. This kind of layering basic was missing form my 365 Day wardrobe workout challenge. Sure, I do have two (now quite hole filled) dresses but (this one from the black dress challenge on the right I also own in grey) as they have shoulder detailing and an uneven hem the ways to layer them is limited.
Glad to welcome this easy to 'throw on' number into my closet rotation. It has already had a dinner outing with the cardigan my man gifted me. Trying to cram in as much cardigan wearing as possible before it really gets too hot for the rest of the year and it gets packed away. The best part of about a slim line tank like this is with one simple tuck under, like picture three, you can create a shorter length.
If you are interested in getting a layering tank dress there is a beauty here from Kowtow