Today is the day to ask "Are You OK?"
Every year on this day we are encouraged by the R U OK initiative to ask (and honestly answer) this sometimes very tricky question! We all know there are times in life when things really aren't ok and it can be hard to admit our true feelings to ourselves and loved ones.  While there are times when you might have to keep your shit together, bottling up your concerns will more-often-than-not do you more harm than good. So why not head out today and offer someone else the space to share their real feelings with you, or in turn, admit to someone else that you might need the space to talk freely. If you know someone in your life who is a conversation legend and is the kind of person that can get these kinds of discussions going you can pay tribute to them in the R U OK 'Our Conversation Heroes' artwork by adding your friends face to the hall of fame.

In the spirit of R U OK day.
Just recently I caught up with Jen from Eco Warrior Princess (EWP). We got chatting all things love, life, and blogging and as all good blogger gatherings go, the convo came back to workload and work life balance. A place where most bloggers really do struggle to find that place of 'OK' or the 'sweet-spot' where things are balanced and manageable. The idea that very few people see the 'behind the scenes' effort that goes into blogging had inspired Jen to produce her very first EWP transparency report. Something she developed to show her audience just how much time and effort goes into bringing them (and you if you are a EWP follower) content, and furthering on to justify her decision to start working with advertisers in order to make the EWP platform sustainable (because money is a part of sustainability). As today is R U OK day and we so often see only the 'highlights' of life on social media I though it might be nice to share a little of what daily life looks like at my place. It's not a fancy transparency report, just an R U OK day share inspired by Jen's post.

Home is where the heart (and the blogging) is.
I blog from my home office usually with Seb by my side. There is no 'team' just us working as a duo. Sustainability in Style currently costs me money and time to run and maintain. I do not offer any paid content space, cash for comment, or advertising. This is solely because I plan to use this space and my awesome readers to help me conduct research into sustainability education techniques. I have nothing against blogs who choose to advertise because blogs need money to be sustainable. At present my blogging is a very unsustainable financial venture but I hope to change this with your help in the upcoming months.
Depending on the week and the content I provide, it can take up to 30+ hours of me to write, maintain, and communicate the Sustainability in Style message.
Many of my academic research based posts can take around 4-5 hours to research, write, photograph, edit, publish, and share. Discussion online through social media outlets averages around one hour a day. I get countless emails every day from brands and agents wanting to work on paid content or other promotional ideas (even though I do state that this is not something I offer on the contact page). Sometimes I get back to them in a week, occasionally it take a month. Spam emails are deleted immediately if not caught by my filter. Sometimes I will talk more with a label I think might fit one of the sustainability education based ideas I want to put forth, but mostly I feature brands I have found on my own that I think you guys might get something out of. Sorry if your brand doesn't make it here, it's not because I don't love what you are doing, it's just that I pick what works with what I want to share and that's often part of a sustainability eduction strategy. Every now and then when I have some spare time I go through my Insta account and delete anyone who hasn't been active in the last couple of months. This is sadly due to the fact that many ethical and sustainable brands don't turn out to be very sustainable business ventures because businesses need profits to survive.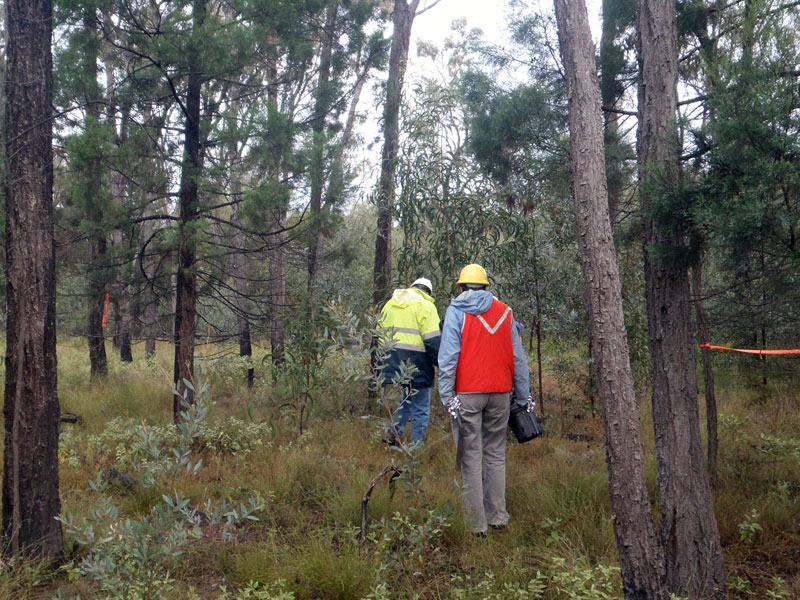 Where I spend the rest of my time.
Until December last year I was working as a Project Manager in Plant Science, doing some Freelance writing, offering my services to assist eco brands with their styling and brand managment, running Sustainability In Style, and Studying my Masters two to three units at a time. This was fairly manageable with a tightly managed schedule, but the moment life through a curve ball things would end up a bit of a mess and something would have to give. This was usually when Sustainability in Style got quiet. As a hobby space it's been the one thing I wanted to keep a 'happy place' and blogging when other deadlines are looming just doesn't appeal to me. The beginning of 2016 I took a leap of faith, wrapped up my Plant Science career (which I had been in on-and-off since 2011) and went head first into my Masters to finish my study by research. Sadly I fell flat on my face. They closed down my Sustainability Education department and all my fab supervisors were gone. I only found out on the first day of the semester. I cried for three weeks (obviously a time where things WERE NOT OK) and got really far behind on everything trying to sort out an alternative. When I did a bit of a cost benefit analysis I decided the best way forward was to drop the idea of research for now, stick with boring uni subjects I've already done before (my Master is in Environment so the course work is mostly the same as my undergrad just through a different uni), and focus on getting my literature complete for my futures vision of Sustainability in Style.  So I spent MANY MANY MANY months working really hard on writing you guys a book. It's nearly done by gets sidelined a lot by personal stuff and work stuff. It should be done by end of September fingers and toes crossed.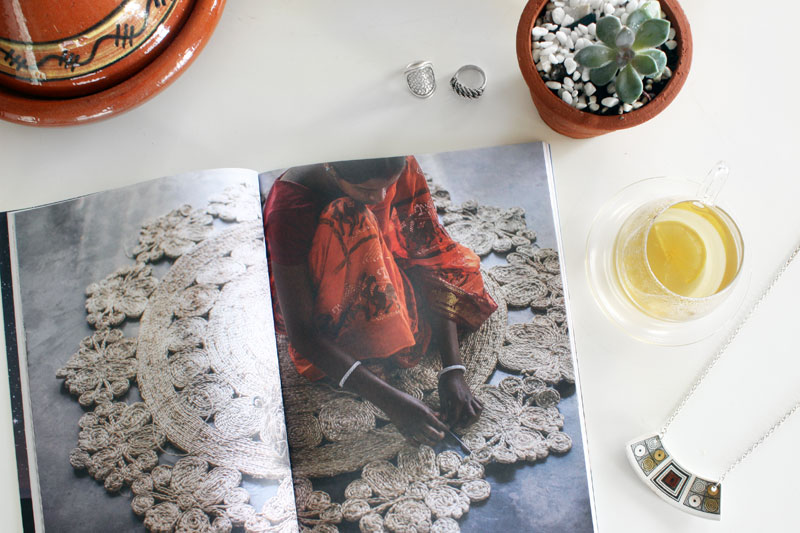 Work Stuff.
Most of this year has been really hard work making ends meet financially. When I quit my job for full time study I knew I would be doing it tough. The three weeks of stuffing around when my uni study department shut down really set me back career and finance wise. I decided to risk it all on the book writing for half a year, backed by my amazeballs husband who worked his butt off overseas (more below). I've also done a little Freelancing and to get some cash. Some of which you have seen in Peppermint mag and I've just been offered the eco fashion column in Nature & Health magazine (super exciting stuff) since Amanda Rootsey moved on for her fabulous Shine From Within work. It's been one semester of uni, nearly nine months of book writing, ongoing blog managment and some freelancing and I've just decided to take on some more work (because bills don't pay themselves). I'm proud to say that as of last week I am Brand Managment for EcoBling, and that I will likely be picking up a few lunch cover shifts in a nearby store I used to work at to get a little extra bill funding. Other things on the back burner are my online Vintage clothing shop, which will be up and running soon to help fund some of my daily costs (it would be great if it paid my annual blog fees because they always sting), and I'm also working with another lovely lady on the idea of creating a collective to get all our local Sunny Coast eco/ethical/sustainable ladies working together. However, that ones well down the list because it will be a big time sink and not something I can fit in just now. So there you have it, blogging is not always glitz and glamour.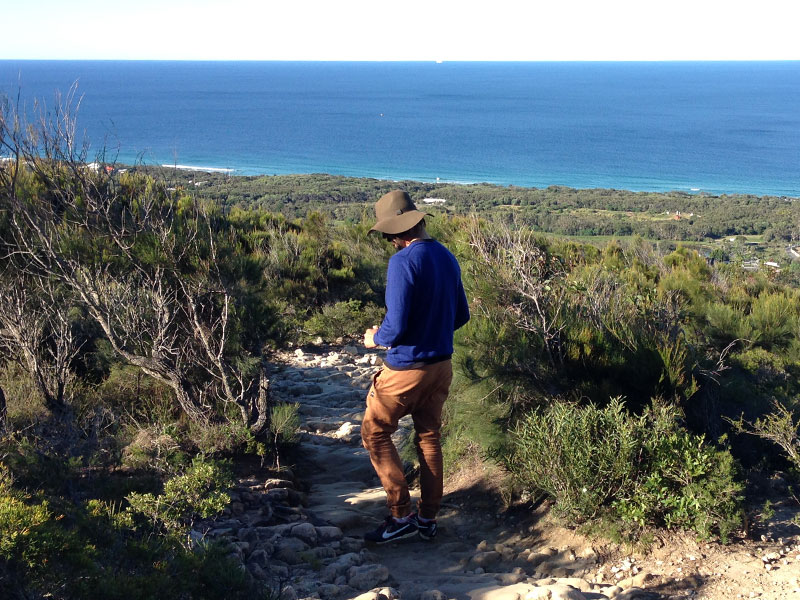 The personal stuff.
While I mention that the above workload was for most part manageable. I don't often share here what personal life is like at SIS headquarters because I'm a massive introvert ( I don't even have personal social media) and hate talking about myself. However, I think for the sake of letting you all know where I'm hiding sometimes that this personal share may be in context. Ged has been working for several years now on designing and building recirculated aquaculture facilities across the globe. This has been an amazing journey for him and has enabled him to look into the area of food security in a variety of exotic locations (he has been pretty much living the Salmon Fishing In Yemen experience the last eight or so months building a closed loop fish farm in Abu Dhabi) but life in a fly in fly out (FIFO) household is REALLY tough going. For a few years now  we've been working around a three week on ten day off work schedule that was subject to constant change. I won't go into it here (because it's not relevant for most people and there are bucket load of bloggers who write all about it) but FIFO life requires a feck-load of nurturing to keep households and relationships going. Organising around this FIFO life has often meant that Sustainability in Style has fallen by the wayside for weeks at a time over the course of it's existence. I also prioritise eight hours of sleep, dog walks, meditating every morning, eating well and cooking from scratch, and regular exercise- or I become a gremlin! But in recent news Ged has decided his FIFO lifestyle has run it's course so he will be finishing up soon and working closer to home. YAY!

Moving Forward.
It's taken a long time to work out how to use this wonderful and exiting blog community that Sustainability in Style has become. I've always known that it would be a force for good in the sustainability education research area, but the logistics of it all were a little baffling until late. Here's the most updated strategy! Once The Closet Scientist book has been completed and available for sale, Sustainability in Style will start to live up to the sustainable part of its name. When there are profits coming in I can better utilise my time to focus on this platform. SIS will continue to offer you the same level of free blog content, but have the option to subscribe to a paid community that will offer you e-courses, further e-reading, styling resources and all other kinds of awesomeness. Through this community (both subscription and wider community) I will also offer you the opportunity to participate in my sustainability education research so that we can create action based examples for academics to model other suitability education initiative on. There will also be a shop to buy individual resources if you do no want to join the subscription based community. When things are steaming along I will hire my weaknesses (which is e-stuff… I'm so confused by coding and all that whizz-bang stuff) and be able to focus on bringing you the very best and most useful experts, resources, and content.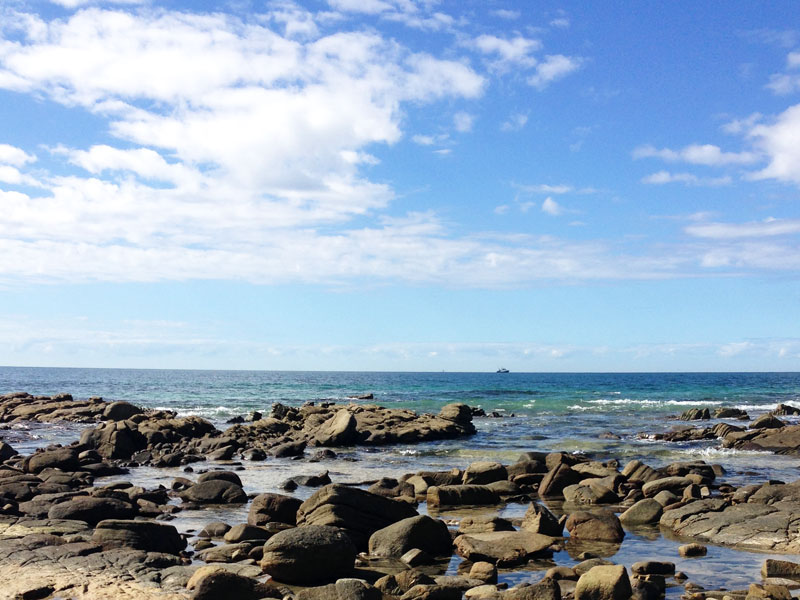 Why am I interested in this when I could go and get a job that's not as stressful?
This is the question I ask myself every day and the answer is:
 Because I believe in the power of the individual and I want to use my learned skills and knowledge to measure our ability to change our habits to suit our environmental and ethical values.
Which is why my all my upcoming exciting e-content will be action based and measurable. This way I can get you guys- my gorgeous readers- to help me to write academic literature based on your interaction with fashion based sustainability education material. Enabling us (well technically me.. because I will be writing the academic journal articles but you guys the most important part) to better the sustainability education knowledge base using a real world action based platform. I didn't spend $40,000+ and seven years of my life studying to sit in a Uni office writing things that will hide away in journal articles to be accessed by a select few (however my plant science professor and I did just publish a plant science journal with a very select target audience). I want to make change here and now and use academic publishing to state how we did it so others can follow suit. You guys are my motivation and my research team (bet you didn't know that you are all scientists too)!!! I'm so excited to put this into action but just have to get over the life-hurdles (money, time, uni deadline, and work-life balance)  to get that first book out there and get our sustainable and unbiased funding rolling in!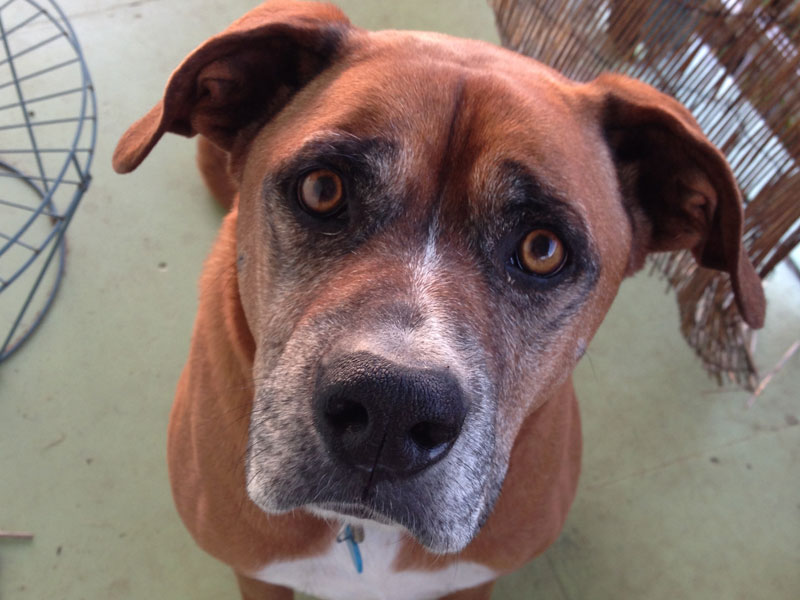 The final truth.
Quite frankly I have zero interest in fame. I would love if we lived in a World where we didn't need 'faces' for causes. When I started this blog to record my challenge I had no desire to show you my head because I have no desire to have my head in any form other than attached to the rest of me and talking to you in person. After much persuasion I got talked into modelling my outfits because the floor flat-lay is not a substitute for a body. Since the Wardrobe Workout challenge ended I try to keep the head-on-blog-and-social-media to a minimum because standing in front of a camera is not a current desire of mine. My passion has always been arts and activism. The previous career in fashion was suggested by a careers teacher as it was a way for me to channel creativity into something profitable. My science degree happened from a love of writing and a questioning mind (and by default because they closed the Sustainable Tourism course I moved interstate to study in my second semester). The passion for sustainability comes from a place of needing to share the knowledge I have accumulated through my studies. Which is how I ended up at Sustainability Eduction. Truthfully, while I do enjoy getting dressed and shopping, I read sustainability education journals more than fashion mags. I blog here using fashion as it allows me to put my sustainability education techniques into action with a topic I have many years of experience working, in, around and with.
The alternative career path for me would be sitting in an academic office writing journal articles accessible to only those who have money, power, or the right education facilities.
Which doesn't sit well with my moral belief that sustainability information should be available to all in order to initiate the earth saving changes we adults should be putting in place right now. The biggest truth I need to share with you is that I would be the happiest person in the World if there was ZERO NEED for Sustainability in Style. If somehow, overnight, society got its act together and we never had to worry about environmental damage or ethical injustices again and I didn't have to keep researching and writing about such horrible things, events and trends. I don't want us to be in a World where we have to get online to fight for a World free from slave labour and environmentally damaging consumption practices.
Well that's a wrap for what happens here at SIS on most days. I hope that you enjoyed the transparent heart-to-heart and are no longer confused as to why you never see or hear about Ged in any of my posts (he does actually exist and is less camera shy than I am).
Are you feeling OK?  Please feel free to share your stories below because a problem shared is a problem halved! You are also welcome to ask me any additional questions about what I have shared here. Also, if you happen to be a multimillionaire (you never know, it is the internet and I'm sure multimillionaires spend their lunch breaks reading random Australian Sustainability blogs) who wishes to fund a Masters student scholarship or Angel-Invest in Sustainability in Style please get in touch.