Since I began my blogging journey with Sustainability in Style I have had the joy of starting loads of eco-conversations with interesting folks from across the Globe. I feel very grateful to be able to chat with likeminded people who come from all walks of life and have all kinds of unique skills and life experiences. What's even better is when the  convos turn into real life interviews just like this one with Jemma of Zarpar | Global Living. A little while back we sparked an email convo and today it brings me great pleasure to share this interview with you. As a lover of bohemian interiors, fashion and lifestyle, Jemma's designs and ethos really resonate with me (it also doesn't hurt that Jemma is cool enough to want to have coffee with Tupac) and I hope it resonates with you too!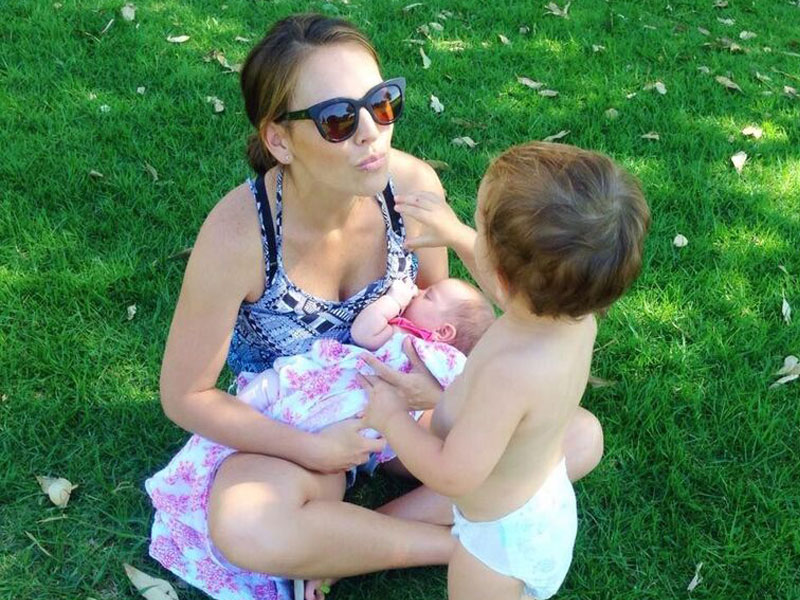 For those readers out there that are being introduced to you for the first time would you kindly shed some light on the woman and the mission behind Zarpar | Global Living and what it is that inspires you to create?
 I'm Jemma Farrow (pictured above with); Zahlee (4 months) and Kyon (2 years) are my beautiful little sidekicks who make up the Zarpar team here on the Northern Beaches of Sydney! After spending several years traveling to many far flung places, I was captivated by the incredible techniques and talents I discovered along the way. Coming from a culture that is consumer driven by fast fashion, it was so heartening to see and witness the care poured into the items these people created.
I now truly believe the art of beautiful handmade design has the power to enrich the lives of impoverished and underprivileged people and by working with NGO and Fair Trade collectives in many regions across the world, we help to empower the people in whom they support; nurturing dignity, pride and humanity at every level. I want my kids to learn a slower and more thoughtful way of life – they are my greatest inspiration!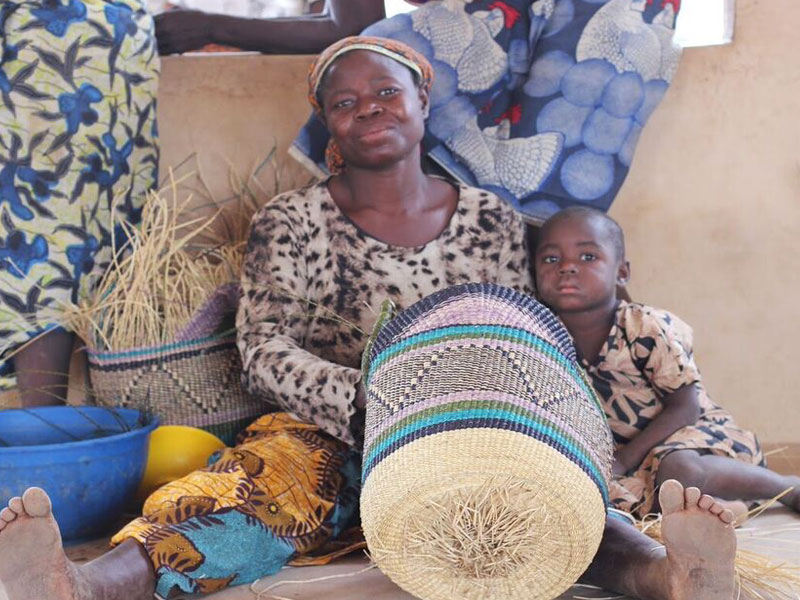 From our e-chats it seems we have plenty in common. Would you like to share your background in fashion with the Sustainability in Style readers? 
With an obsession for beautiful things, I started my career studying fashion technology in Auckland, NZ (my hometown); convinced I was going to become THE next big fashion designer. Reality struck when I needed to pay rent – I took my first fashion job as Buying Assistant at the MaxMara offices in Double Bay here in Sydney. I then moved onto London where I worked the HQ of Day Birger et Mikkelsen – this is where I truly grew my love for beautiful design and intricate details. Returning to NZ after several years, my dreams of becoming the next big thing a distant memory and still needing to pay the rent, I took a job as Buyer at Ezibuy – a little less glamorous then the high fashions of my previous positions.
It was here I discovered the true meaning of fast fashion without care of consequence which was cemented even further after taking a Buying role with the Speciality Fashion group several years later. The fierce negotiations over a mere few cents in order to achieve the corporations margin targets and the lack of knowledge the CEO's and GM's had over the origins of the products they sold made it very clear to me there is a desperate need for change! Although working in the industry dampened a lot of the initial sparkle I once saw, I believe together with other likeminded people and businesses we can build an industry we are proud of.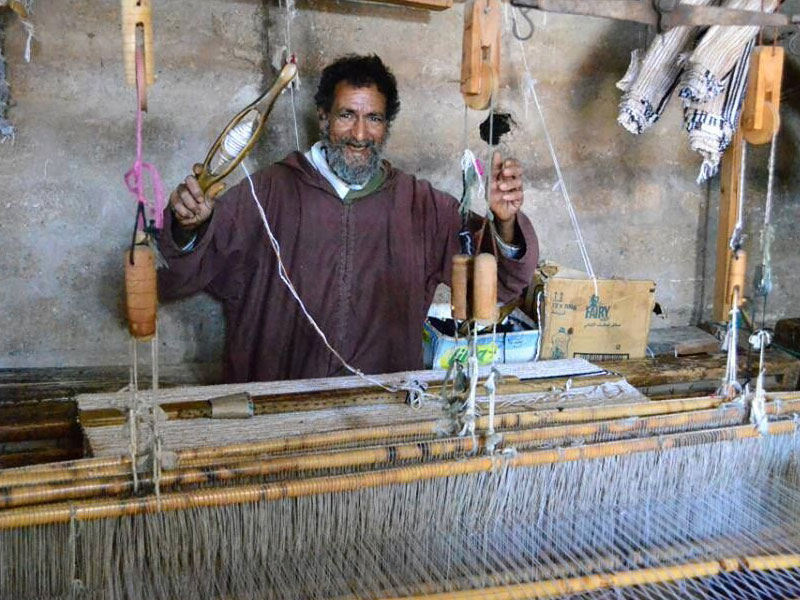 Was there a specific moment in your fashion career when you felt that disconnect between your values and your actions?
One typical day at the office, myself, my assistant and a new supplier visiting from India busily worked through negotiations on the cost of the beautiful garments I had hanging next to me. Of course I had targets of what the business wanted to pay per item (which I knew to be unrealistic), but to put additional pressure on we wanted it shipped in 20 days!! A crazy time frame and an even crazier price to pay.
However, after going back and forth many times, the supplier reluctantly agreed to the prices as he really wanted to secure the new business and prove the quality of his products. Not surprisingly the supplier missed the 20 day turn around and when we received the gorgeous stock only a few weeks later – the business rejected everything returning it to the supplier stating contract obligations not met therefore did not receive a penny for his teams' hard work. This really saddened me and unfortunately it was a regular occurrence throughout my career and also throughout the industry. It was yet another obstacle in the way of fairly traded product all in the name of "just business".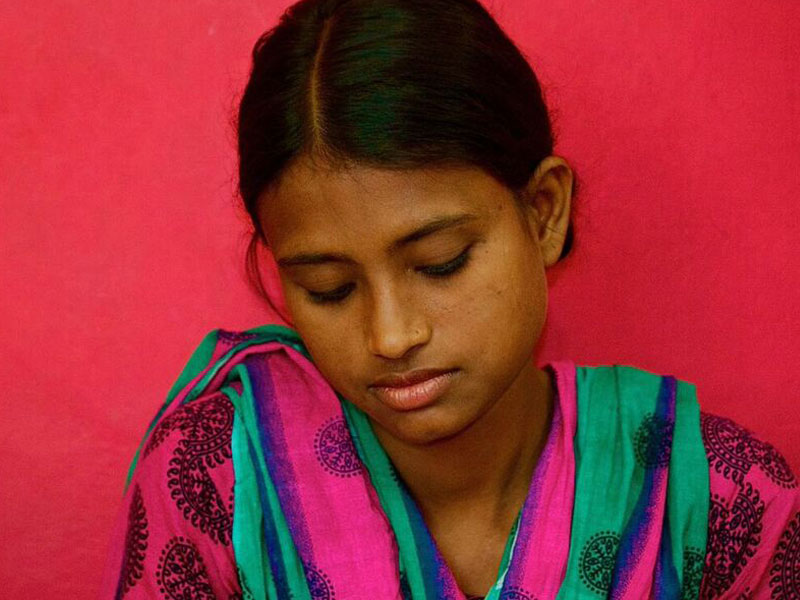 Your business is focused on bohemian goods created in an ethical way. How do you ensure that items are made by people who are treated properly and paid fairly? 
I have partnered with well-respected and integral NGO's and collectives across the world whose sole mission it is to provide better livelihoods to the people they employ. It was imperative to me to ensure all suppliers had complete transparency in their operations and after learning as much as I could about each supplier, I am totally confident we are helping to empower many vulnerable and impoverished people across the world.
As an example; Our partners in Bangladesh exists to provide secure employment for women at risk as well as survivors of trafficking (pictured above). Each woman's story varies, but for each her circumstances have put her at high risk of harm or resulted in her exploitation. They also work with employees' children too, ensuring the cycle of poverty and victimisation is broken.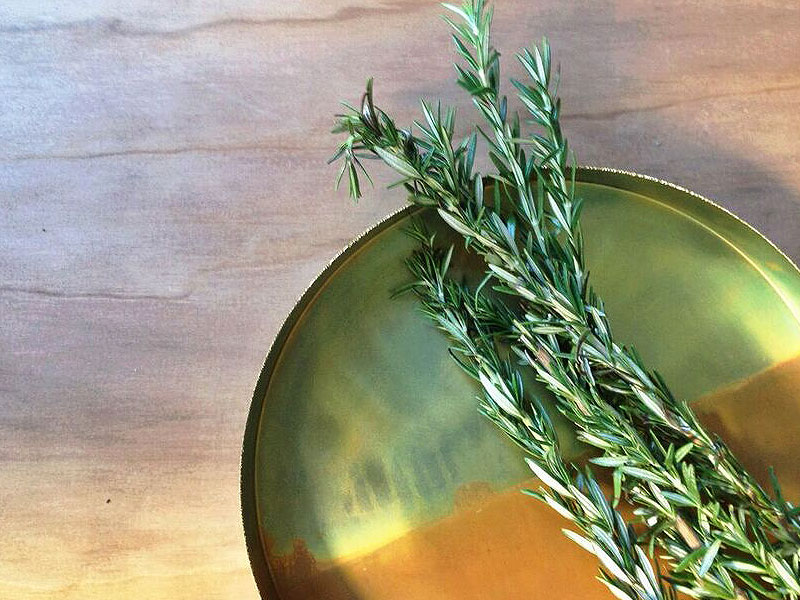 What have been some of the challenges you have faced on your ethical production path? 
 My biggest challenge initially was sourcing and making a decision on which suppliers to work with. There are so many amazing NGO's and collectives doing wonderful work around the world. Deciding which of these were the best fit for Zarpar was tough.
Modern design is really key to the Zarpar product range, however this can have very different (and sometimes hilarious) interpretations through different cultures. I have had a few communications break downs – my graphic design/drawing skills which were previously non-existent have been the key to my communication in a lot of instances! Of course I will continue to expand the network of suppliers I work with as we grow and I am very excited to start discovering more of the world's greatest talents.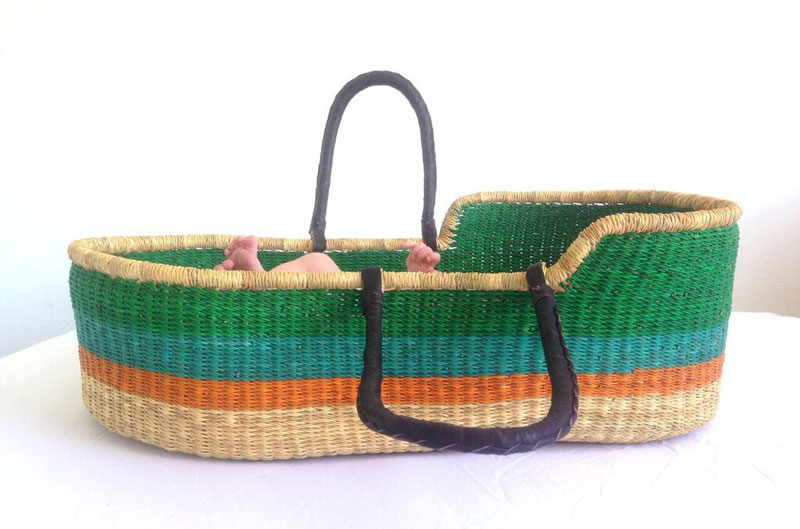 You guys are known for your Moses baby basket. Can you please explain what this is and the story behind it for those who aren't in the know.  
A Moses Basket is an extremely versatile, light, convenient and comfortable basket for your newborn to sleep and feel safe.  The durable leather handles make it easy to carry from room to room so that you can have your baby close wherever you are.  They are not just a basket to keep with you in the home; you can take it with you on your beach days out with family or on your picnic dates with friends becoming a beautiful part of your lifestyle. Now that my boy has outgrown his I have kept it to stash his toys; I also have another where I keep all of my yoga gear! They really don't have to be just for babies!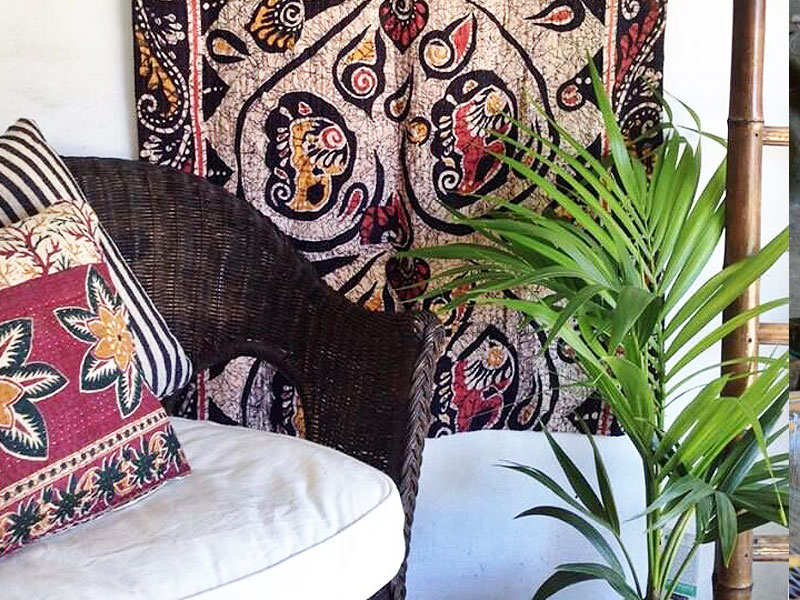 What are three tips you have for those out there who want to carry an ethical-bohemian-vibe into their homes and lives? 
Forget all the rules and don't be scared to combine patterns, colours and textures! If you like something, use it/wear it.
Bring nature indoors and create your own little Jungalow. Decorating with plants help make a home more lived-in and relaxed, they also help to increase our levels of positivity and make us feel more secure and calm.
I believe the things in your home should be an extension of your lifestyle. So stop saving those things of beauty for a special occasion – you will get far greater joy in taking that gorgeous throw on your family picnic than it sitting collecting dust in your linen cupboard.
Style is as diverse as the person who creates it. Have fun and get creative.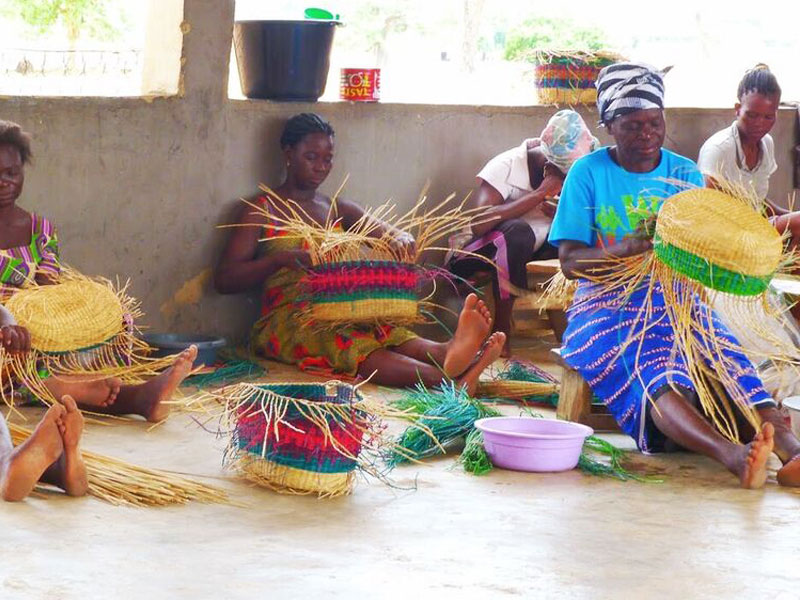 What do you think is one of the biggest challenges we face in trying to promote ethical manufacturing and consumption? 
Lifestyle.
Everyone's lifestyle in today's time is becoming that much faster and that much busier. We aim to get as much done in a day as possible; therefore, we seek simplicity and speed to obtaining whatever it is we need or want. The major corporations, with bucket loads of marketing cash, know this so ensure all those things are exactly where you can see them making it easy to just pick them up without thinking. We are going so fast that every day passes us by in a flash – slowing down will help all of us make much better and more conscious decisions, which in turn will allow sustainable businesses to truly shine and help create a more harmonious world.
"Buy less, choose well and make it last" – Vivienne Westwood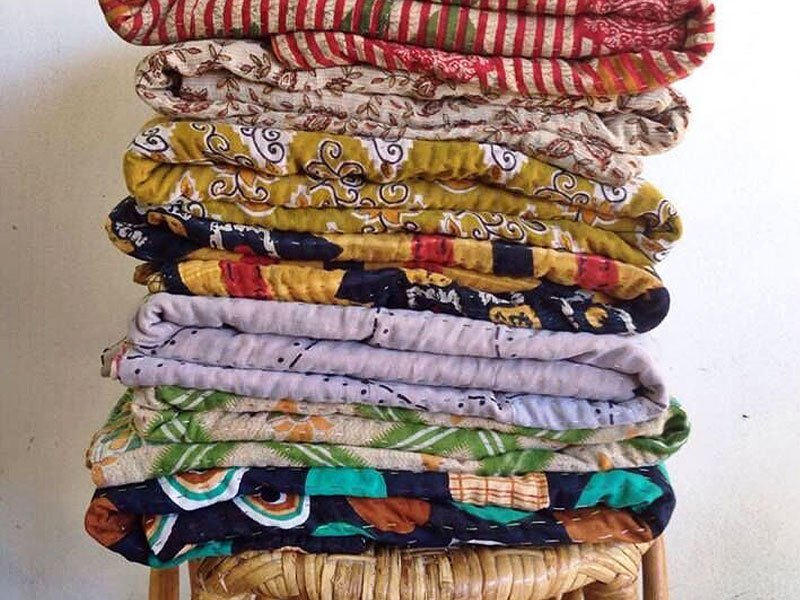 Finally, the crazy question. If you could redecorate any person's (past or present) home in ethical bohemian Zarpar | Global Living goodness who would you choose, how would you decorate and why would you choose this person?
Tupac Shakur… !!!
When I was a rebellious teenager, I was obsessed with Tupac! Although he sometimes depicted violence and anger in his music, he was in fact very intelligent, poetic and philosophical – he opened my eyes to the realities of the hardships many people faced. He started my curiosities in this world and I wanted to understand more about the adversity and inequalities others endured.
"Conquering All Obstacles – Our raps are about what happens in the real world. Our goal is to have people relate to our raps, making it easier to see what really is happening out there. Even more important, what we may do to better our world" – Tupac Shakur
To decorate, I would fill his walls with portraits, photographs and art of his influencers, including renaissance philosopher Niccolo Machiavelli who inspired his lyrics as well as his stage name. I would keep the colours fairly rustic and neutral in a Paulina Arcklin type style but inject deeper colours subtly and simplistically. Pile the floor high with cushions for a chill out space to listen to those beats on a beautiful vintage style record player.
But really, I think it would have been super cool just to have had a coffee with him!!
A huge thank you to Jemma, Zahlee and Kyon for taking time out to join us here on Sustainability in Style. I hope that you enjoyed Jemma's insight and tips. Please share your thoughts with us in the comments section below.