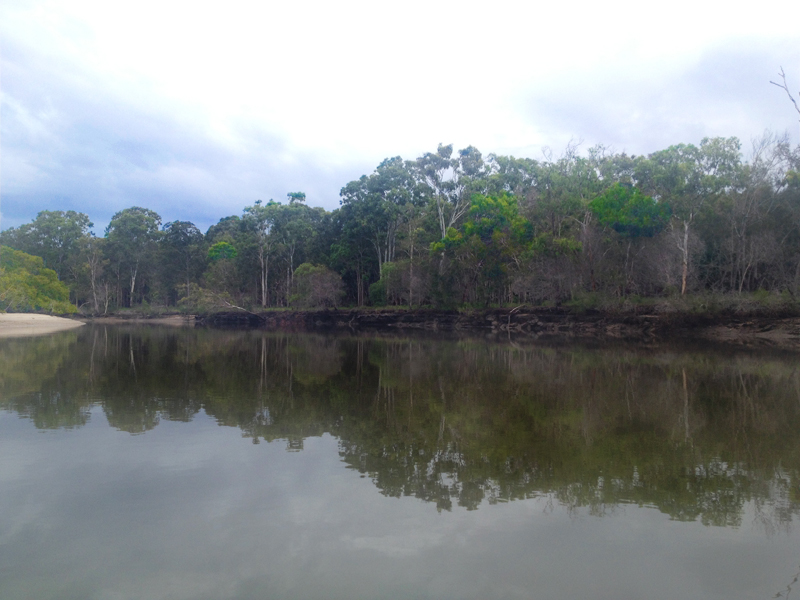 Week six officially marks the half way point of the twelve week The Artist's Way creative recovery course.
I often feel like time speeds by me but in the case of this course it feels slow and luxurious.  In fact despite being far busier than I was six weeks ago (having taken on my Masters study full time and some additional writing work) I feel like I have more time in each day. My guess is that making time for myself and my creativity has increased my focus and decreased the fluster that comes from feeling 'too busy' to include me-time in my schedule.
Reading Review: Week 6
Week six was an important one for me as it focuses on the creative block of financial abundance. This was something I identified as being an issue for me before I even began the twelve week course. My perception of myself has always been one of a 'starving student' and even when I haven't been studying (which hasn't been often) I cling to this ideal for no good reason. Buddha is famous for saying 'the mind is everything. What you think you become' and in my case I have consistently (literally) short changed myself with my thinking.
Cameron wants us to shake that idea that the world is a place of 'lack'. The media feeds us a diet of poverty and fear, it keeps us desiring and wanting more. We work long hours and spend our wages trying to make up for lost time. Filling our lives with more stuff but never feeling truly abundant or happy. We have been told that 'money is the root of evil' and that the path to righteousness is through hard work and sacrifice.  The news shows us over and over that the underdog, or in Australia 'the great Aussie battler' is a honest hardworking person, and those with money are trying to rip us off. We have a culture of simultaneously worshipping the wealthy and powerful while being skeptical and jealous of the origin their wealth and their intent.
With religion and the media pumping us full of  fear, lack, and scepticism it can be hard to shake the notion that the world is an abundant place. One of my favourite parts of this weeks readings was
Looking at God's creations it is pretty clear that the creator itself did not know when to stop. There is not one pink flower, or even fifty pink flowers, but hundreds. Snowflakes, of course, the ultimate exercise in sheer glee. No two alike. This creator looks suspiciously like someone who might send us support for our creative ventures. 
Nature is abundant and showy! Take for instance my fiddler crab friend below, his 'showy' claw is so ridiculously large and bright. This fancy claw is used to wave hello to the ladies, impressing her to mate with him with its size and waving ability. He also uses it to defend himself against rival males.  Everywhere we look the world is full of overwhelming beauty. Cameron reminds us that creativity is a skill that can be harnessed and that the world needs creative types. Trusting in your creativity can bring you financial abundance. Of course, most of us realise that hard work is part of the process of getting what you want, but when you work hard on your creative ventures and trust in their financial success the hard work can be fun! Far better than being trapped in a 9-5 job that you loathe because you believe it is the righteous path.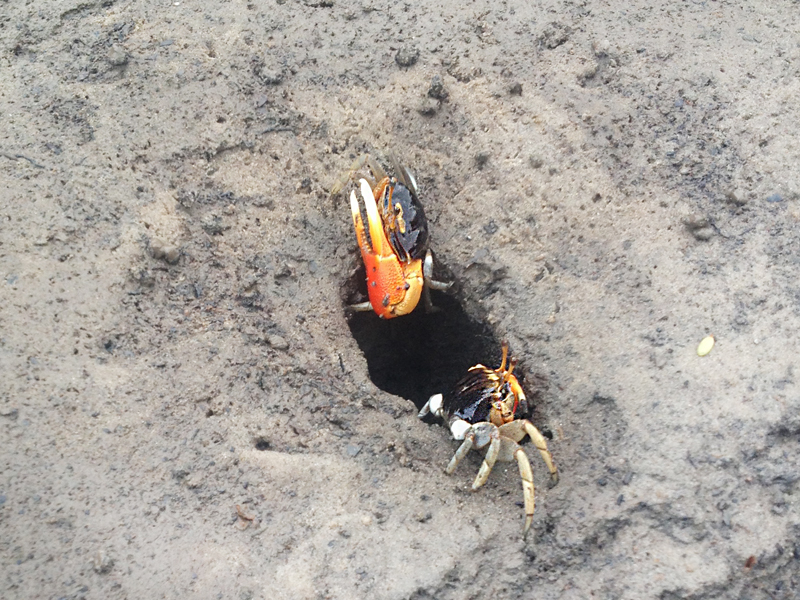 Task Review: Week 6
This weeks tasks were focused on enjoying the nature of abundance, and reconnecting with the fact that abundance is part of everyday life, not a just a luxury reserved for special occasions or people.  The remainder of tasks involved assessing your home and lifestyle, accepting the new 'flows' in your life and saying yes to things that come your way.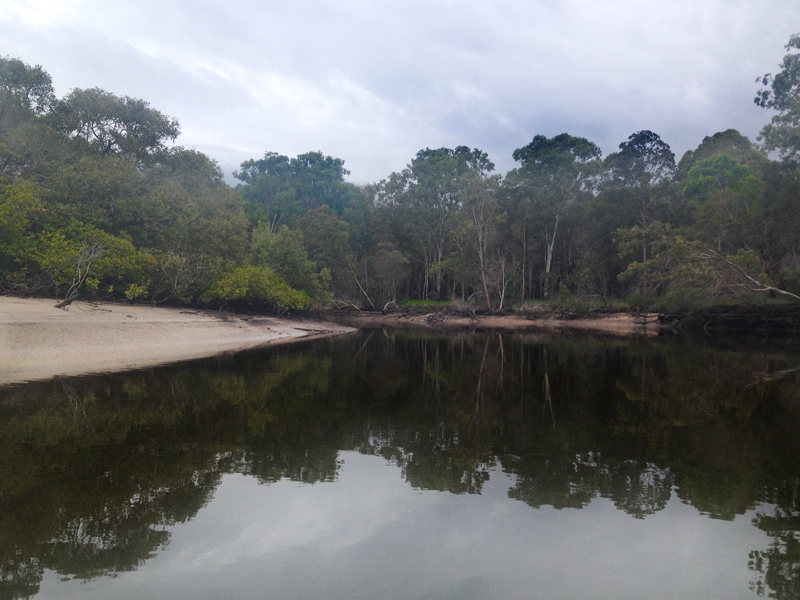 Checking in and Reflecting
Issues
This week was hectic. Really and truly hectic. I felt like I had little time to address the tasks, but upon reflection I have realised that all have just naturally occurred throughout my week. I also have several big bills to sort out which has really made my focus on attracting abundance (which I have been working on daily since week one) difficult. It can be hard to have faith in the universe to provide when the bills are waiting for you. Despite the bills I threw caution to the wind and donated some money to the Lifestraws for Vanuatu initiative started by the lovely Kristel of Photographics Vanuatu (who I met as my wedding photographer). Giving is such a lovely feeling even when you shouldn't really be doing it.
Morning Pages
Morning pages is still one of the highlights of my day. I have really been focusing on abundance in my morning pages, or more specifically financial abundance, since I started the twelve week program. I don't know if I am any closer to having the money I need but there have been some exciting adventures and collaborations that have opened up for me since beginning the course. I definitely feel 100% abundant as far as creativity is concerned! Which is win for my fabulous teacher Julia Cameron.
Artist Date 
As per usual my Artist's date was crammed in on the Sunday. It has been difficult finding the time to fit them in with all the other things happening at the moment but they seem to just naturally occur around midday on Sunday! Just about the time I start to worry whether or not it will actually happen at all. Today we headed to a new and totally random Kayaking spot and spent a few hours floating through the National Park. I don't have a waterproof camera any more (it didn't survive the trip to Vanuatu) so the photos above are a few sneaky iPhone ones.
Experiencing Synchronicity
Every moment of every day things seems to be seamlessly falling into place. It is beautiful to watch and happens with ease as long as I don't get impatient and try to force things along. It is like watching the events of a fabulous movie unfold right before your eyes. The best part is that you are the lead character of the story!

Reflection on Week Six
This week has been one of natural abundance.
None of it has been financially rewarding yet but I have faith that will come later (despite the pile of bills). Some examples of love that has come from unexpressed sources was my girlfriend calling in for a chat with a beautiful water bottle she bought as a gift for me because 'she thought I would like it as it is made from bamboo and glass, no plastic!'. As hubby and I cleaned up the spare bedroom (well really we unpacked the rest of our moving boxes one year later) I found a toy owl that I had sewn for my grandpa when he was in palliative care. I said to my Mr. that Barney the owl needed a new home and he mentioned I should give it to the little girl next door. Next thing I know she has appeared on my doorstep with a picture she had made for me and I got to give her Barney.
There has also been an abundance of paid work (which has been difficult to schedule but definitely needed), time for study (first assignment of my masters is handed in), catch ups with friends, and opportunities for rest.  I even had the opportunity to attend the official launch of Naked magazine in Brisbane where I met some wonderful new friends, soaked up some city style, and got a sneak peek of what will be in the next issue (which may have some of my writing in it YAY). It is hard to believe how much was crammed into this week, but with some encouragement from my loved ones, including my hubby feeding me electrolytes on Thursday after case of heat exhaustion from a 34 degree day in the plant nursery at work hit me right before the launch party, I am feeling fabulous!
My questions for you this week is do you feel like financial abundance and creativity go hand-in-hand? Or is this also something that you struggle to connect together in your mind. Should work be hard and boring? Or should we feel so creativity fulfilled in our work that hours spent 'at-work' are as enjoyable as our down time?
Imagine a world where work was enjoyable every day!
Let's make it a reality.