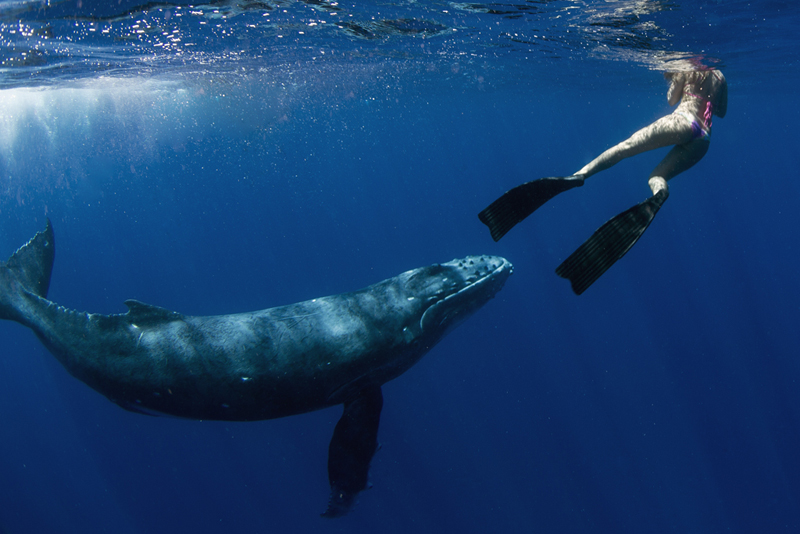 A label started by an inspiring woman who I am lucky enough to share a university and geographical local with! The beautiful and passionate Steph Gabriel is a Sunshine Coast based designer (who you might recognise from the recent post about the Nature & Health column) and ocean lover who just-so-happened to study Environmental Science at the same university as me. Her passion for ocean conservation and her love of beachside lifestyle lead her to follow her heart and the waves to design swimwear with a body and ocean positive message. Made from recycled fibres, Ocean Zen Bikini's embrace the free spirit of the sea while embodying the desire to be change makers and ocean stewards. Steph walks her talk. We met for the first time over a very unglamorous cup of tea in a fluro-lit university office while we were both sporting our cargo pants, polo-shirt and steel cap boots (fairly standard environmental science attire). Since then it's been a pleasure to watch her beautiful business blossom as it inspires beach loving gals everywhere to embrace their curves and our Mamma Earth.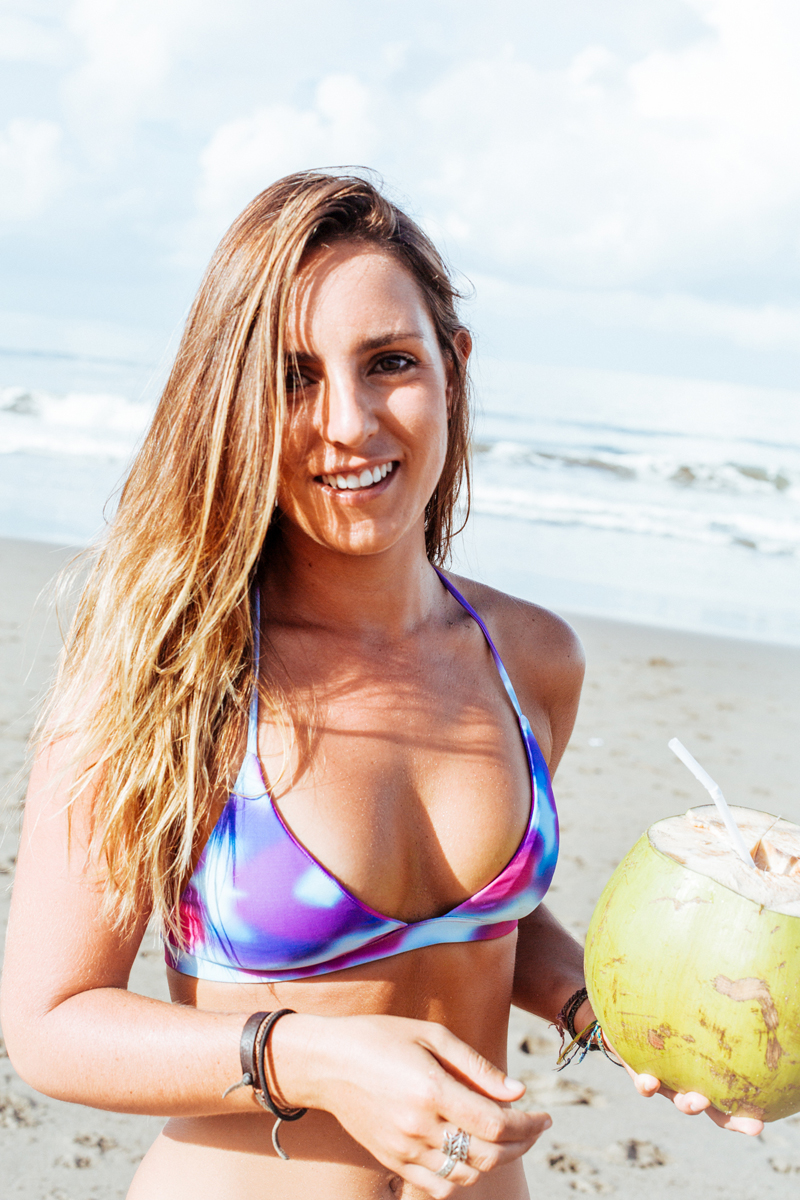 What made you decide to pursue studies in Environmental Science?
Pure passion. I lived in the Caribbean in 2010 on a little island working with wild stingrays (yep wild ones) handling and feeding them for tourism purposes. While it was the best job in the world, I started to learn a lot about the ocean and human impacts and from here my passion for the ocean ultimately brought me back home to study Environmental Science. I wanted to know more, and more importantly I wanted to learn how I could better preserve it. If I hadn't of travelled and ended up in the Caribbean, OceanZen may never have been born. It's funny how things happen for a reason.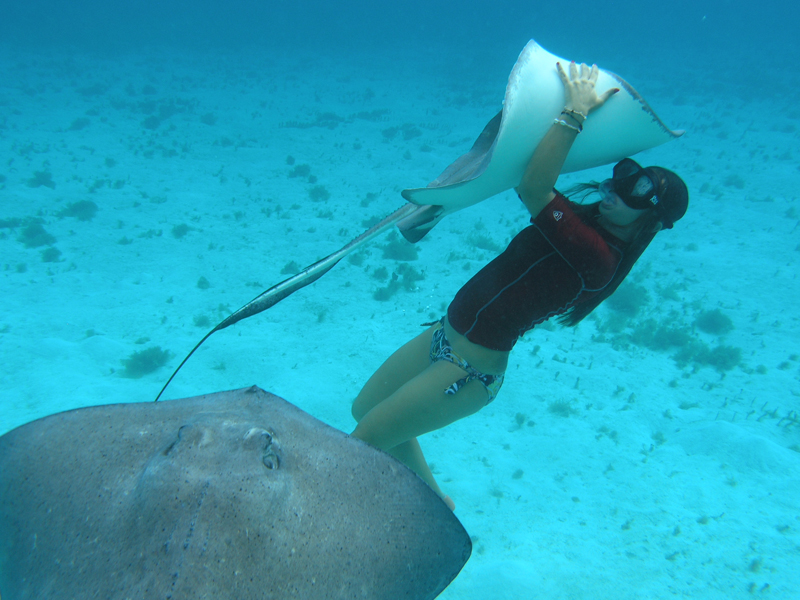 I hear that you have spent a bit of time travelling as part of your studies? Can you share some of your adventures with us?
One of my most amazing experiences was spending 4 months in the Galapagos Islands, Ecuador. Of all the beautiful places in the world, for anyone that loves marine life, this is the place for you. I spent everyday in the ocean swimming with sea lions and sharks (for research of course) and lived a completely detached lifestyle from the real world. Living in the Galapagos, not many people speak English so I had to indulge in the beautiful Spanish language.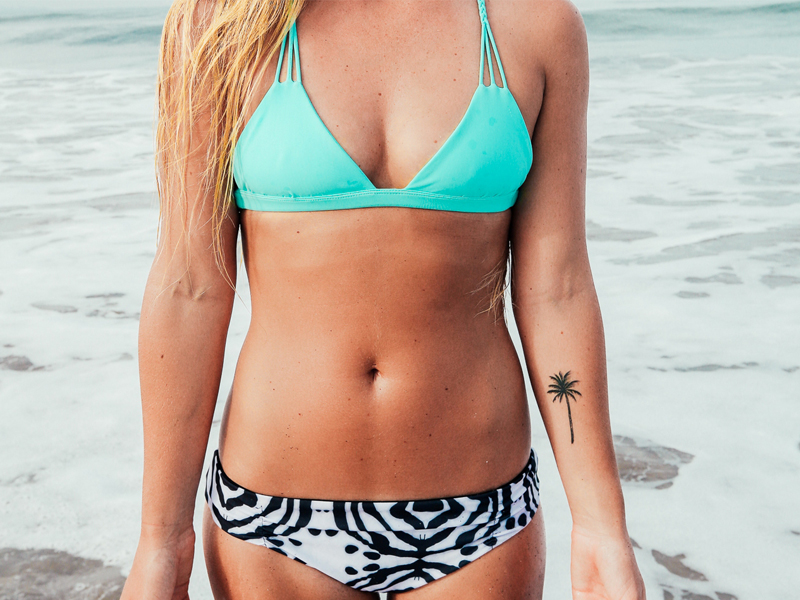 Was there a catalyst moment for you in your travel/studies/life that made you want to create a business that does good? If so can you please share that moment with us? 
My last 7 or 8 years of life events have all lead me to create OceanZen. My big 3 year backpacking trip overseas in my early twenties was the beginning of discovering a new part of my soul that was blocked when living in Sydney. I had access to connect with nature and the ocean on a different level, on my own, in numerous foreign countries. Then returining home to study a degree in the environmental field lead me even closer to wanting to have my own voice for sustainability. The Sunshine Coast has an amazing beach lifestyle and everything naturally fell into place to create my own sustainable business. If I hadn't of left Australia when I was 20 and travelled the world by myself for 3 years, I may ever well not be where I am today. Travelling on your own definitely awakens your soul and it's something that I highly suggest everyone do in their 20's. You learn so many things and life lessons that you can carry with you.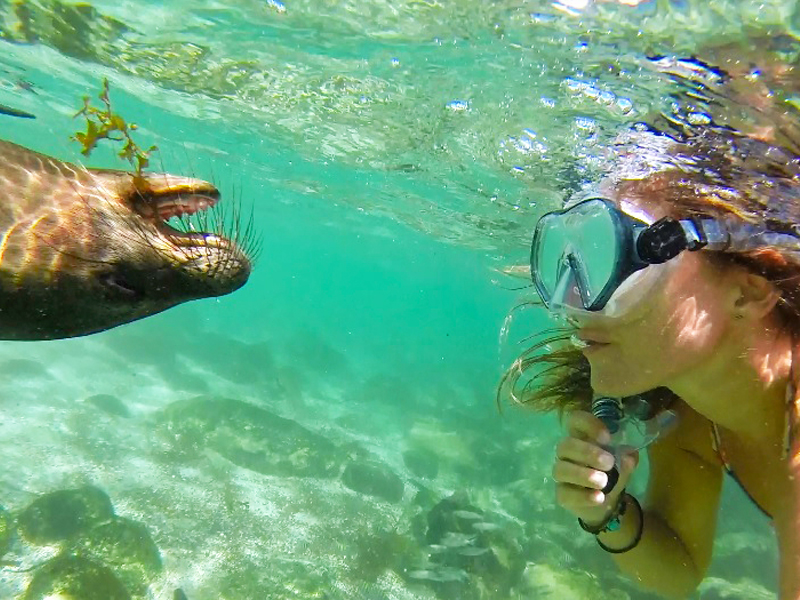 What do you think is one of the biggest problems associated with the way that the fashion industry currently operates?
Ah there are lots of problems in the fashion industry, most of which will not be changing anytime soon. I think a few major issues are sweat shops and the amount of pollution the fashion industry produces when creating garments. These two things I want to completely avoid for OceanZen.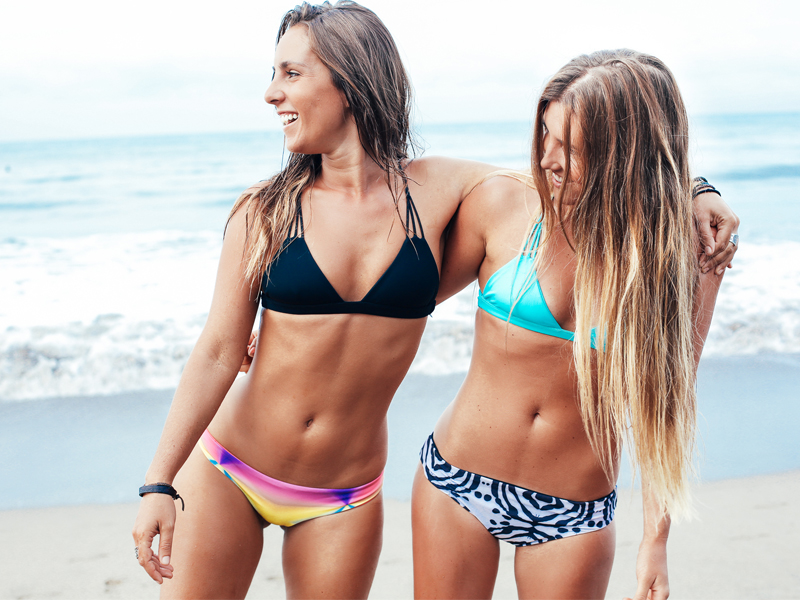 Your cuts are pretty cheeky! Do you think that your customers have to be slim to wear OceanZen or is there more of a freedom and liberation associated with wearing your designs at any size? 
OceanZen represents a carefree ocean loving girl. Yes the cuts are on the cheeky side, but that in no way means that only skinny girls can wear them. Infact the reason why I choose cheeky cuts is because I have a massive booty myself!! And I love it! But I use to always wear big and saggy cuts that did not compliment my booty at all. Slowly over the years I have found the right cuts that compliment various booties and in no way does that discriminate. All of my friends have beautiful curves and are all have completely different body shapes and model in OceanZen.
We as women need to learn how to love our bodies, and stop putting ourselves in a category of "I can't wear that, or that won't look good on me". Society has a way of manipulating our thoughts into thinking we need to look a certain way, and this genuinely frustrates me. Specifically, because I also go through this personally sometimes and have to give myself a little slap across the wrist to knock some sense back into me.
Having an online business, especially in the bikini business I constantly have beautiful girls popping up on my feed, the typical brown, skinny, perfect abs and no love handle girl with not a little bit of cellulite on her. These girls are beautiful, but who are we to say that we are not just as beautiful? I myself even sometimes catch me comparing, as I have a very curvy body with a rather voluptuous booty. We as women need to stick together more, stop comparing, stop judging and learn to love ourselves for the way we are. And not feel pressured to have to change the way we look to fit into certain trends. Anyone should be able to wear what they like. I have girls in all shapes and sizes ordering OceanZen, infact we just had 14 models at Sunshine Coast Fashion Week, all very beautiful girls with booties and boobies!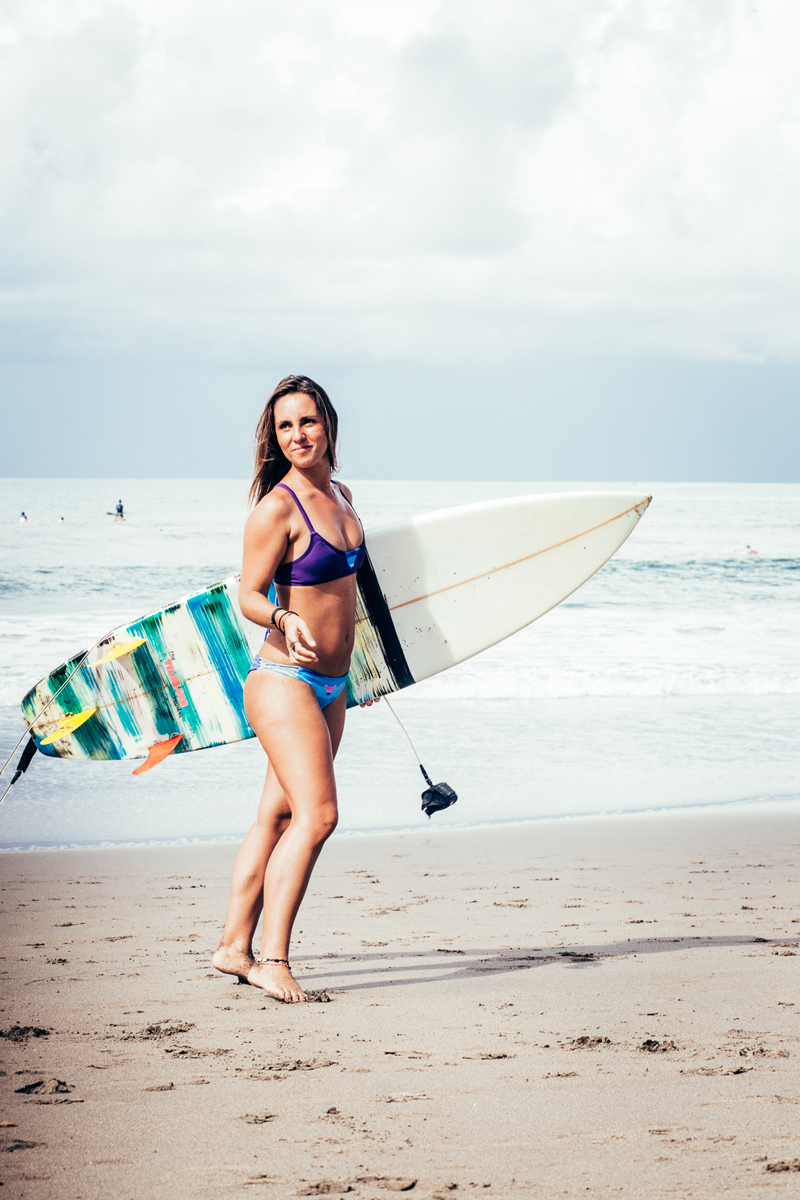 I know you live the lifestyle you champion through OceanZen. Can you please take us through a (not-so) typical day in the life of Steph?
OceanZen is so focused on the ocean and marine conservation, mostly because I am the person that drives that passion through the business. I've been lucky enough to work on a humpback whale watching boat for the last 5 years here on the Sunny Coast. So my days will often start with a shift there. I also jump between jobs and work in marine conservation education at various schools through Brisbane and the Sunshine Coast. Both of these jobs keep my passion alive, being able to share the message for marine conservation. On my OceanZen day's they are always busy!! Packing orders, answering emails, organising campaings, collaborations. It never stops. The admin side of things really take up time. Always have to get in a little beach even on the busiest day, so we will pop down for an hour or two, soak up some sun and a swim before coming back into HQ.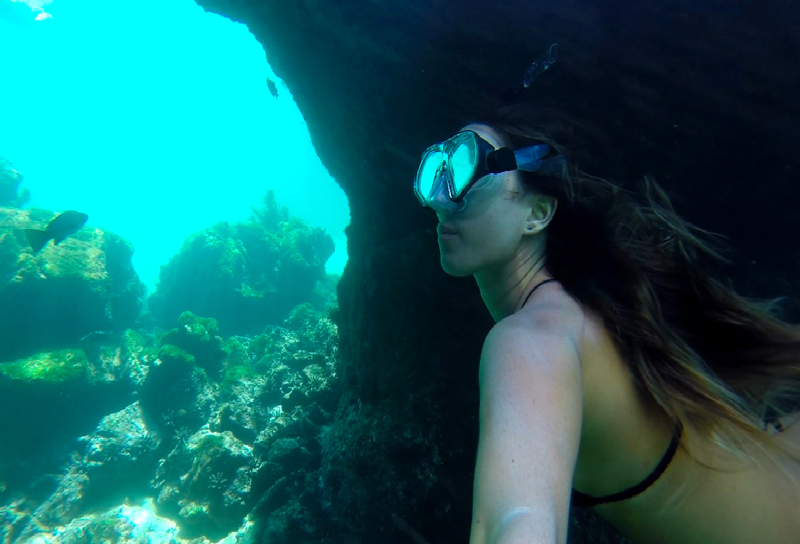 What is it that you love so much about the ocean?
Absolutely everything about the ocean is amazing. It has a euphoric feeling that seems to always make the worst day good again. There's a saying that truly resonates with me.
The worst day at the beach is still better than a good day at work.
When I stay in Bali, I listen to the waves breaking at my door throughout the night, it's so noisy for some people, sometimes it sounds like a storm in the middle of the night. For me, this is the most peaceful sound ever. Mostly I love the connection I have with the animals. I've been really lucky to share the most beautiful moments with some stunning animals. Really unique experiences that I know are very rare. To see these animals look through you, into your eyes, it's truly mesmerising. Sometimes I wonder if they know something we don't.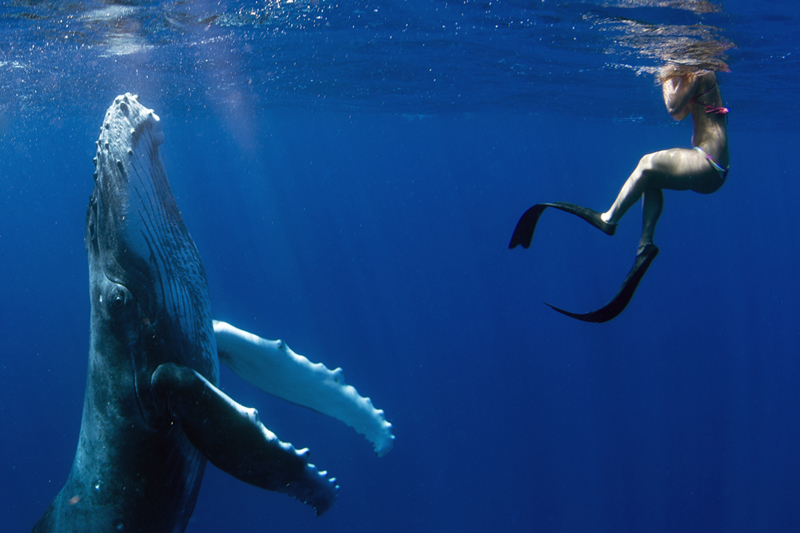 Are you optimistic about the future of our oceans ecosystems in the face of pollution and global climate change? Why or why not?
I am definitely optimistic about the future of sustainability. In the last couple of years there has been a massive shift in consciousness for organic/eco-friendly products and society is definitely becoming more aware of their individual footprint. To be honest, caring about the environment and eating organically has almost becoming a trend/fashion now. Which is great in a way, if that's what it takes to get society to make some changes then by all mean I am for it.
But to be honest, the shift is not happening fast enough. And there are still major issues that will continue to effect our oceans if there isn't an immediate change. Think about the amount of humans on this planet, the amount of households that all use numerous amounts of plastic, then think of the amount of people that continue to buy products everyday packed in plastic in each household. That plastic will exist forever. That thought definitely negs me out sometimes.
I do understand that it is challenging in our society to not buy plastic wrapped products, but if we all choose to make small changes as one, that will make a massive impact alone. If we all choose to not use plastic bags, wow, how different our world would be.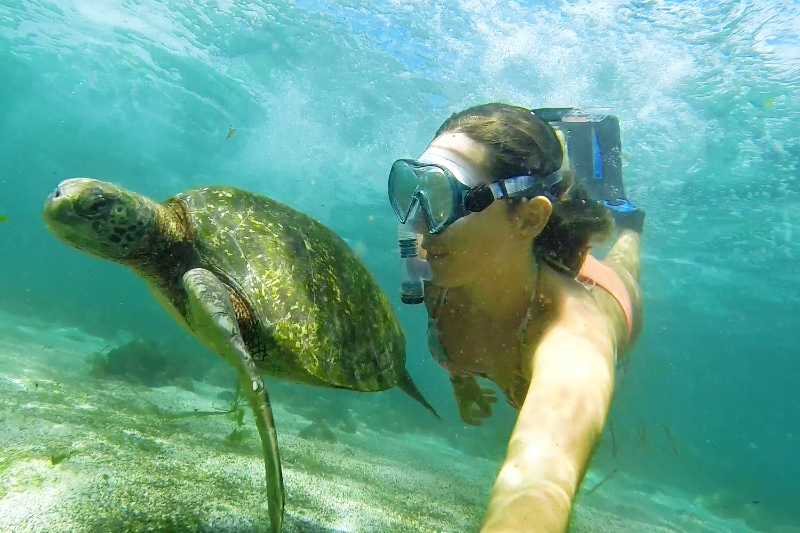 OceanZen creates some pretty cute swimwear pieces. Can you tell us a little about the design process and your reason to champion EcoNyl? 
When I first heard about this fabric, I knew that I had to have it. It aligns with everything that I believe in, my academic experience and aligns with my sustainable brand. Econyl supports a cleaner ocean by removing marine debris and turning it into a recyclable fabric. This is so amazing, innovative and creative and the more businesses's that are born from cleaning our earth the better! There is currently a massive shift happening right now. More people are starting to become aware of their footprint and more busineses are switching to sustainable/eco-friendly which in turn is creating a demand for sustainable solutions. Although Econyl is amazing, we are yet to see what humanity can really do and over the next ten years we will start to see more innovative and sustainable solutions. The design and manufacture process usually goes for around 6 months, often with lots of headaches and even sometimes tears. For the last collection I was hoping to release a one piece, and after 9 samples I had to cut it from the collection. It just wasn't even close to working or even fitting a human body in a normal way haha.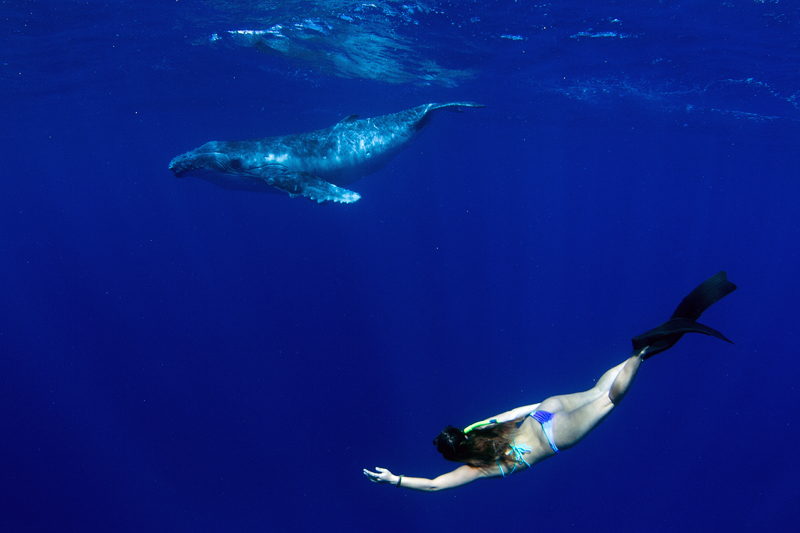 And finally! The most important question- the fun one! Pick a person from the past present and/or future, and tell us where you would take them on an ideal OceanZen day out.
I would absolutely love to bring back Alan Watts from the dead. He was a philosopher and his recordings are so inspiring to listen to. You can find them on YouTube. I would love to take him swimming with the whales in Tonga and just listen to him unravel the mystery of their subconscious. Listening to him speak about life, and everything else is music to my ears.
A huge thank you to Steph for taking time out from her very busy and whale filled schedule to share all this awesomeness with us! What are your thoughts about Ocean Zen bikinis? Would you wear them? Share your thoughts on this or anything below!