We're not going to sit in silence!
With the Paris UN Climate Change Conference (COP21) underway there is no better time than now to get your voice heard on climate change issues. In the lead up to the conference 1 Million Women transformed much-loved song, 'You're the Voice' into a powerful anthem from women for climate action and hope. Featuring the lyrics 'we're not going to sit in silence, we're not going to live in fear' the anthem comes at a pivotal time as the world seeks a new treaty to prevent dangerous global warming at the climate change conference.
1 Million Women are harnessing the power of music to inspire every woman, man or child to add their voice and form a united call to world leaders for strong action on climate change. As we saw in the degrees of climate change post, there's never been a more important time for us to be prominent in climate solutions and to join together as one voice for the future of our planet.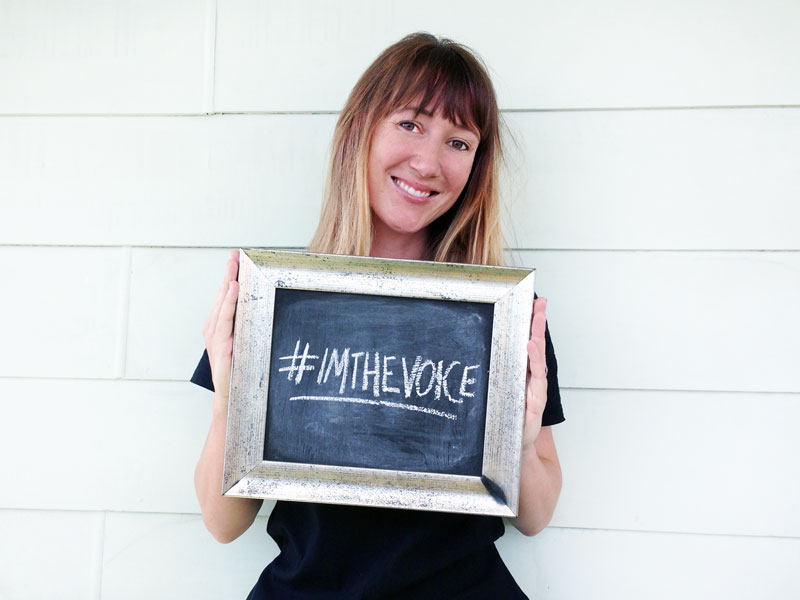 To get involved in the the #IMTHEVOICE campaign you can take the following steps:
1.
Sing a verse or chorus on your phone
OR
Take a picture of you holding a sign saying:
#IMTHEVOICE
For climate change and hope
2.
Then post the video or photo on your own social media networks with the hashtag #IMTHEVOICE or send it to bronte@1millionwomen.com.au.
Be sure to head on over to the 1 Million Women Website and add your name to their collective call to action as they will send the music anthem and collective voice to governments and leaders everywhere. You can also buy the super catchy song at the same link (bet you have it stuck in your head all day after viewing it above).
Be the voice of your planet! Collectively we can make big changes.