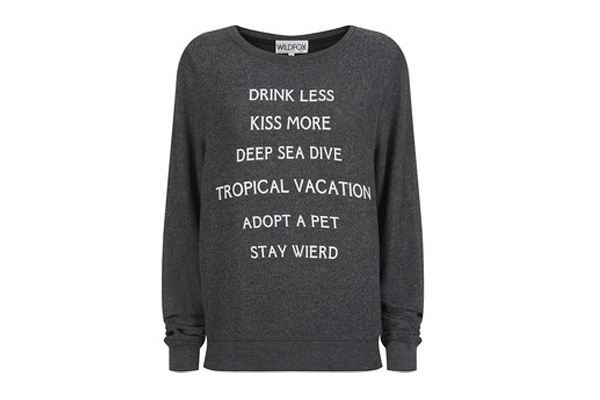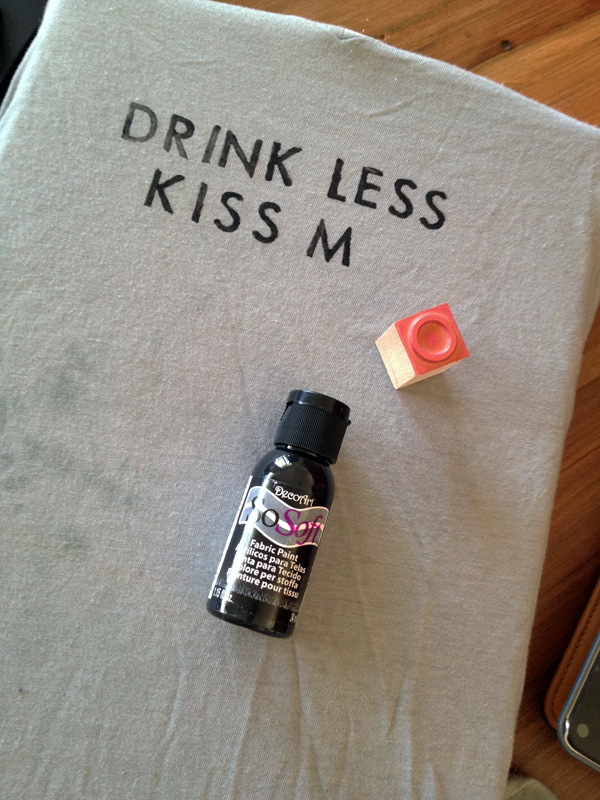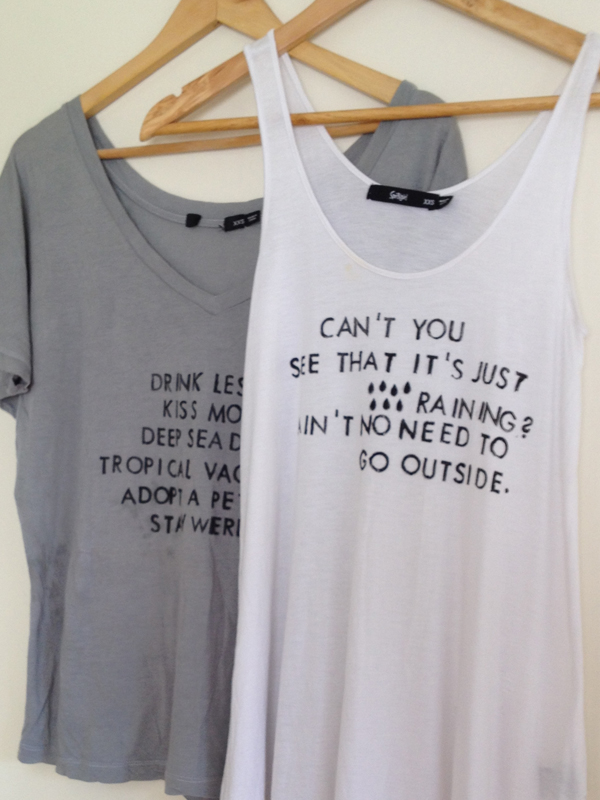 Boredom always prompts creativity. I decided to give a couple of tops an overhaul. I have loved this Wildfox sweater print since it was released, and seeing as I am not allowed to purchase it, I made my own! The funniest part about this print is the fact that weird is spelt incorrectly. What's even funnier is that I copied it that way, DUH. I had started to write weird the correct way around, then checked their quote and thought to myself 'oh, I've spelt it wrong', and squeezed an 'I' in before the 'E'. Now I have a shirt spelt the wrong way. Oh well, can't get everything right, thats the fun of a DIY. I did do a cute Jack Johnson 'Banana Pancakes' tank and that turned out well! I might have another attempt at the wild fox print on a different tee and save the dodgy one as a bike riding top (it does have uneven dye stains on it from when I attempted to dye it from white to grey)
I used a fabric pain and some rubber stamps to create the print, I have done this before for yoga eye-pillows and the print lasts well. Its best to paint the fabric paint onto the rubber stamps rather than dipping them in the paint, as it creates a cleaner print. It has a 'handmade' feel about it which is really cute teamed with denim and a leather jacket.
I am glad to be slowly getting out of my clothing rut. I have a few more DIY's in store and will post the outcomes, even if they are full of spelling mistakes!