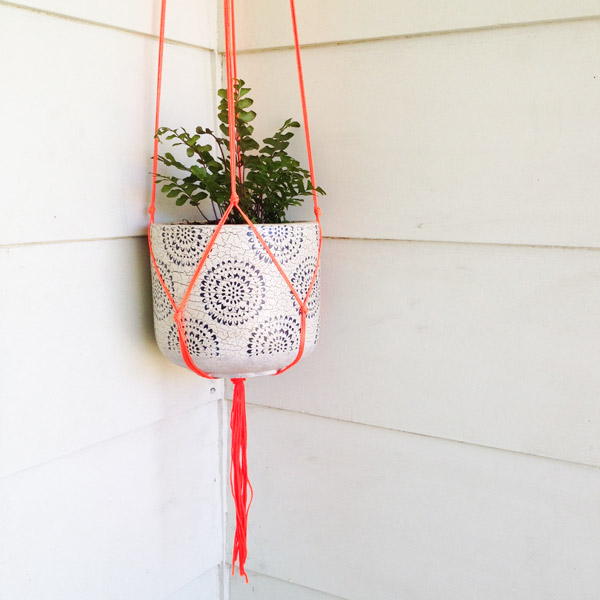 This is a DIY for the time poor. A pot plant holder that takes under ten minutes to make is a great gift idea and can use up bits of old rope you have lying around your home. Even if you don't have the rope lying around you can easily pick some up at your local salvage store, op shop, recycling mart, or, the hardware store will have plenty to choose from if you are unsuccessful at the others.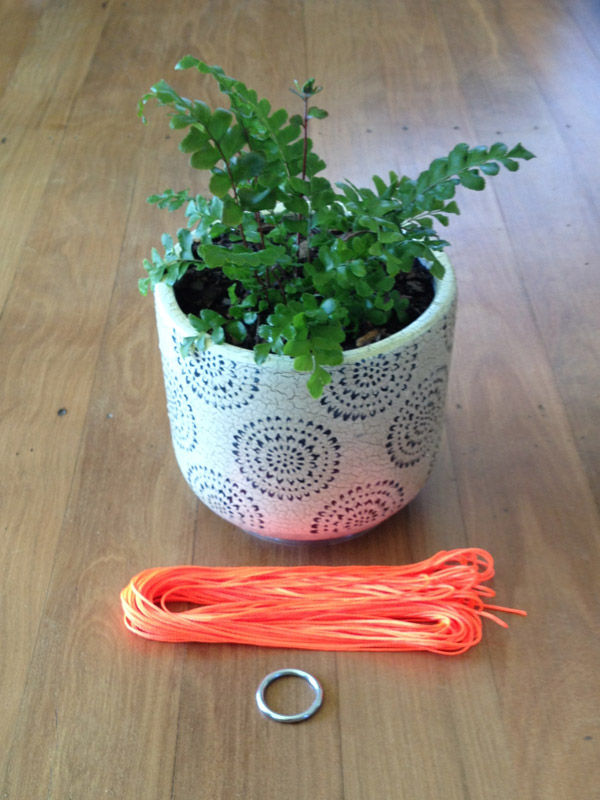 To make this plant hanger you will need a length of rope, a metal ring (or a carabiner will do), and a potted plant of your choosing .Keep in mind that the length of rope used will determine how long your pot plant holder is. The neon rope above is called 'builders line' and for this project I used 24 meters of it to create my plant holder.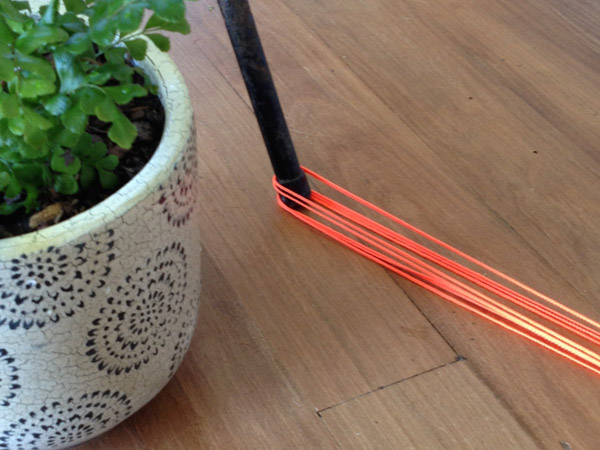 The first step involves measuring out your rope. Tie one end loosely to the leg of a chair. For my project I measured out 1.5meters sixteen times wrapping my builders line around the legs of two chairs spaced 1.5 meters apart. If you are using a thicker rope you might only need to go around your chair legs 8 times, all you have to keep in mind is that you will need at least eight 'tentacles' of rope from your metal ring to make this planter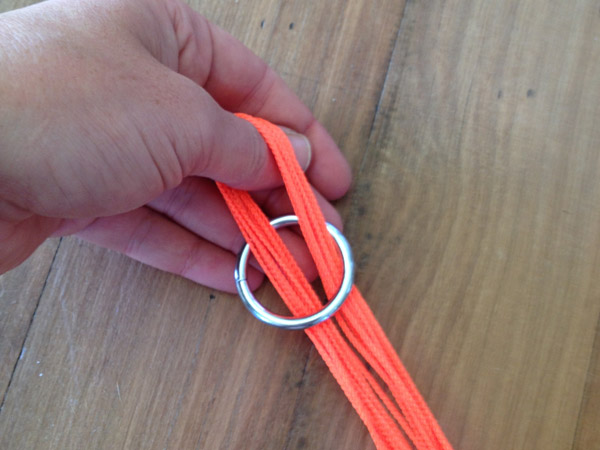 Once you have your rope all measured out carefully lift the leg of one chair (the one with all the rope looped not the one that you tied off on) and thread your rope through your metal ring.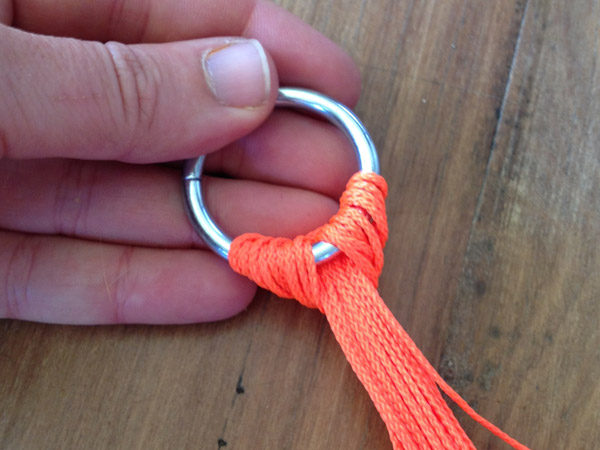 Loop the rope over the top of the metal ring and pull tight. This will secure the end of your rope firmly onto the metal ring ensuring that your pot plant friend stays safe once it is hung up. Cut the looped bits of rope with scissors at the end that is not fastened to the ring in order to complete the next set of steps.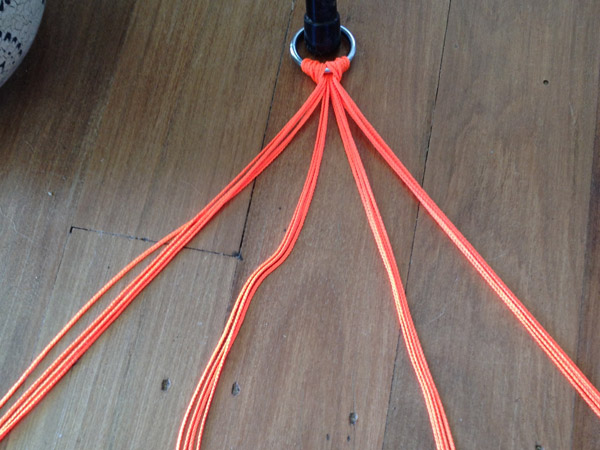 Placing the metal ring under a chair leg to anchor your work firmly, separate the rope into four parts. If you are using a thicker rope this may mean you have two bits of rope in each 'tentacle'. My fine builders line has four in each.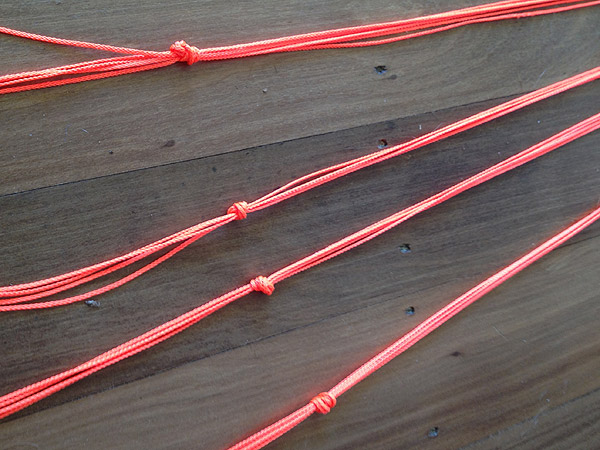 Tie a knot in each 'tentacle' section. You can play with the knot height to work out exactly how low you want your pot plant to hang. The higher up the knots, the higher your plant will sit.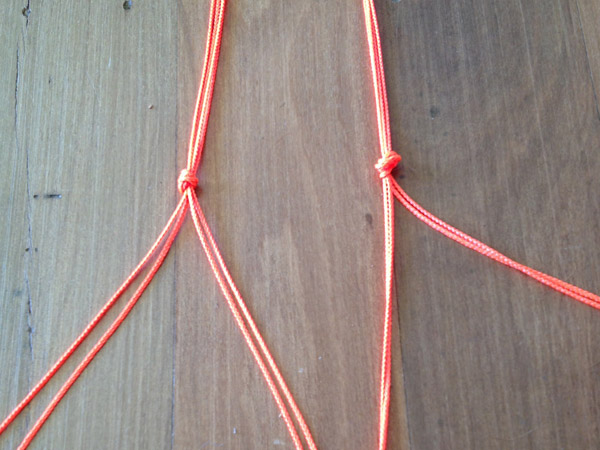 Working down from the knots you just tied, separate the rope in your 'tentacles'. If you started with eight strands of rope you will now have single strands. As I was working with four I am working with a 'bundle' of two. Tie each of the bundles (or single strands) to the bundle (or single strand) on the neighbouring tentacle. As you work your way across the floor you will tie the last bundle on the last tentacle to the first tentacle creating a bag like shape.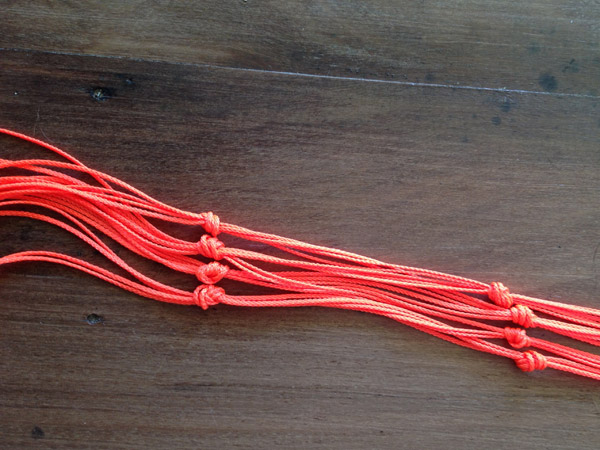 This is what it will look like. Not very exciting yet, looking pretty much like a string shopping bag pre-grocery shop. We are nearly done but before you put your pot plant in it there is one last step.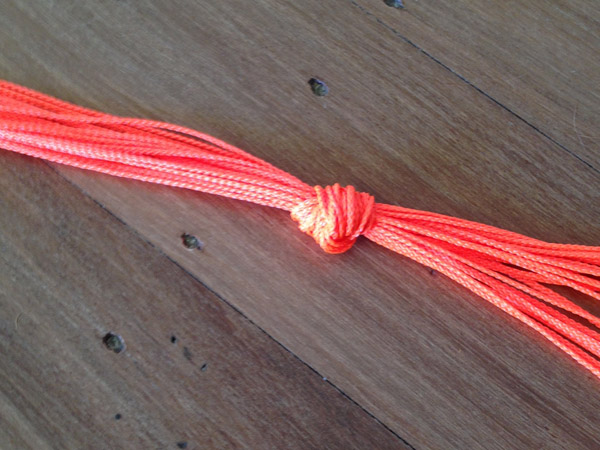 Holding all of your tentacle strings in one hand put a big knot in the bottom of your planter. This is what the pot plant will sit on so make sure it is nice and tight you can play with the position of the knot to make your pot plant sit higher or lower in the planter. Now that you are done find a spot suited to your selected plant, I chose a fern with a shady front door location in mind, and hang it up. Mission accomplished!
If you had a supply of rope on hand you could easily knock this up in pre-brithday party flurry. Easy peasy.
Questions and comments are welcome below.