Earth Day 2018: Plastic Not-So-Fantastic!
Each year on this day we pause to think Globally about this Globe we call home.The first ever Earth Day was held on April 22, 1970,  it activated 20 million Americans from all walks of life and is widely credited with launching the modern environmental movement. The passage of the landmark Clean Air Act, Clean Water Act, Endangered Species Act and many other groundbreaking environmental laws soon followed that very first Earth Day celebration. Twenty years later, Earth Day went global, mobilising 200 million people in 141 countries and lifting environmental issues onto the world stage.
Every year the Earth Day team have an issue they want to put under the global microscope. Last year they got a little literal and opted for a focus on science this year Earth Day has it's sights firmly set on ending plastic pollution. Why? Because plastic, as we all know, is not-so-fanstastic when it's in our oceans and soils.

Let's say goodbye to single-use plastic and hello health and Earth-healing!
Sustainability in Style's Top Tips for Plastic Reduction
In celebration of Earth Day and it's 2018 'plastic sucks' message this post brings you some easy tips and considerations for reducing your plastic consumption and to take action in your own life as a Sustainably Stylish Leader.
If you've been snooping around this site for a while now some of these suggestions and linked posts will be familiar, but the truth is that we all need reminders from time to time. Choose one or more of these ideas and roll with it and see how good you feel as you take control of one small area of your life for the better of your health and the health of our ecosystems Rethink Your Consumption Habits
Remember the three 'R's of Reduce, Reuse and Recycle? Before you even get to these let's start with how you can curb the plastic use by nipping it in the bud by RETHINKING your purchasing decisions.
Avoid Single Use Plastics On The Go
If you get yourself organised with a collection of waste reduction tools that you can access with ease then there is a good chance you can hit up festivals, a day out, the markets or an adventure outing with friends without the need to collect single use plastics to feed your face.
Learn About Waste Streams In Your Area
When you are rethinking your purchases it's important to know what you can and can't recycle in your area and how to dispose of compost and non-recyclables so you can base your shopping decisions around where your end-of-life products and wrappers will go. Many local councils have resources that can help you work out how to shop best for the facilities in your area. In some cases, like my local council, you might even get the opportunity to tour the landfill facility and sit shotgun in a recycling truck. Getting educated on waste stream managment in your local area can be very empowering.
Get Proactive About Waste At the Source
Use your consumer power to get your voice heard. There have been many wins for plastic reduction here in Australia over the last few years as consumer have risen up and let companies, councils and state parliaments know that they aren't cool with all the plastic. Many companies jumped on board the single use plastic bag phase out, some states have ruled out plastic bags or have phase out schemes in the pipeline. One of the biggest national campaign fighting single use plastics has been the #banthebag initiative through War On Waste Australia. Check out this link to investigate how you can get involved in #banthebag campaigning.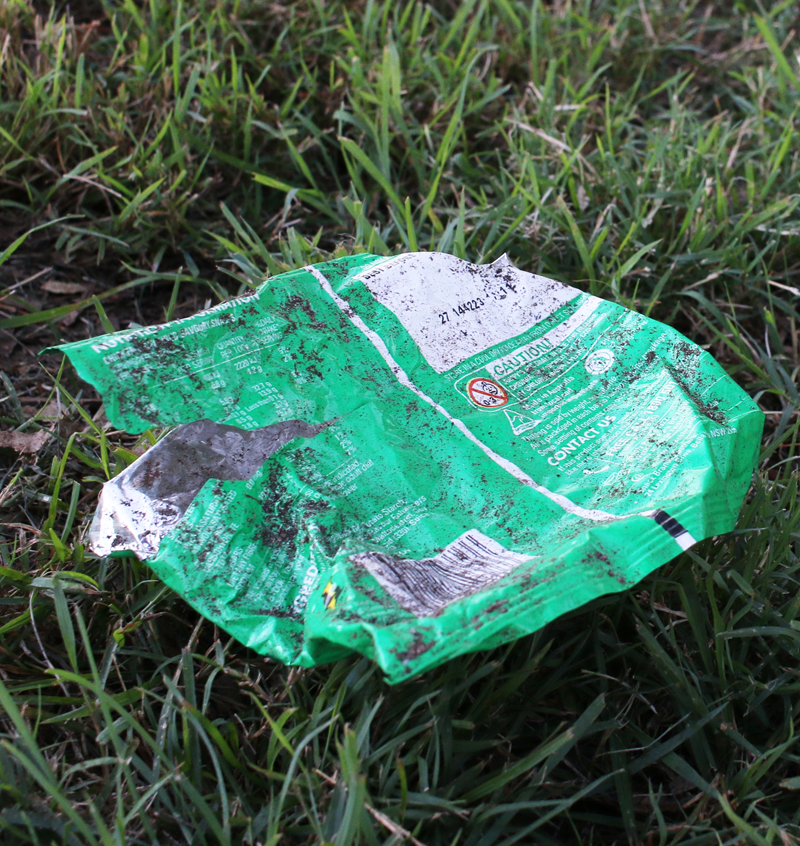 You've Heard it Before Let's Hear it Again!
Bringing your own bags is one of the easiest ways to reduce your reliance on single use plastic bags. You will have heard it over and over again but sometimes you just need to hear it one more time. A key tip to remembering your bags is to store them in your car, on your bike or in your day-to-day handbag. Wherever you do your shopping! When you are caught out without a bag a sneaky trick is to put your groceries in your handbag, or if you are really stuck, go raid the Red-Cycle plastic recycling bin for one that has already been used once, and return it to the RedCycle bin when you are in the supermarket next.
Sew Your Own Reusable Produce Bags
Taking your own produce bags when doing the fruit and vegetable or bulk food shopping can reduce your waste dramatically and has the added bonus of striking up a conversation about waste reduction with fellow shoppers. Keep these in your reusable shopping bag so you always have them on hand. Extra handy tip? Put one of these bags in your handbag for any shopping emergencies food or otherwise.
The fastest way to improve your own waste stream habits is to understand them and see them laid out in front of you. In 2014 I (Katie) spent a month collecting and weighing my waste output. I improved my personal waste stream IMMEDIATELY as a result of this experiment and have worked on shopping more mindfully ever since. We rarely put our landfill bin out to the curb (in fact I think the only time we have put it out this year was for some construction waste that wasn't recyclable).
Why Plastic Pollution is Your Problem
It can be super easy to distance ourselves from the impact of plastic pollution. Drawing the mental link between that straw on the sidewalk and sea animals in danger as a result of this pollution can be pretty far-fetched and we tend to normalise things like-litter, that we see every day. If you want some inspiration as to why you should bother to pick up at least three bits of litter each day why not check out this inspiring interview with Sustainably Stylish Leader Daniella Pretorius who discovered Penguins nesting dangerously in piles of plastic in her yard and decided to do something about it. Hopefully her interview gets you thinking about cute and fuzzy Poly and Ester the penguins every time you stop to pick up a run-away straw or coffee cup on the footpath.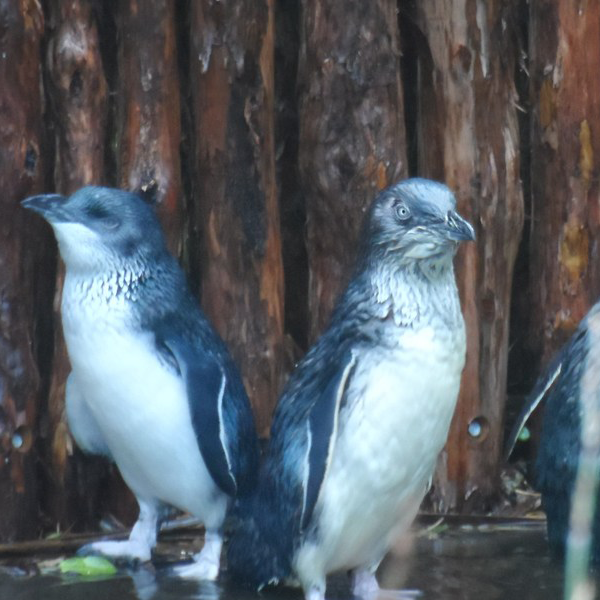 Multimedia Inspo to Inspire Your Plastic Reduction Journey
If penguins aren't enough to get you thinking about plastic reduction then follow the button below to find pod-casts, series, websites, instagram influencers and more to help you get your eco-mojo flowing.
Be Kept in the Sustainability in Style Loop
Sign up to the Sustainability in Style E(co) Newsletter for very special content specifically for those of you who want to be in the Eco-know. If you aren't already a member and think you might like some sustainable soul delivered in your inbox (don't worry, it's never more than four emails a month maximum and your details aren't shared) please add your details below.