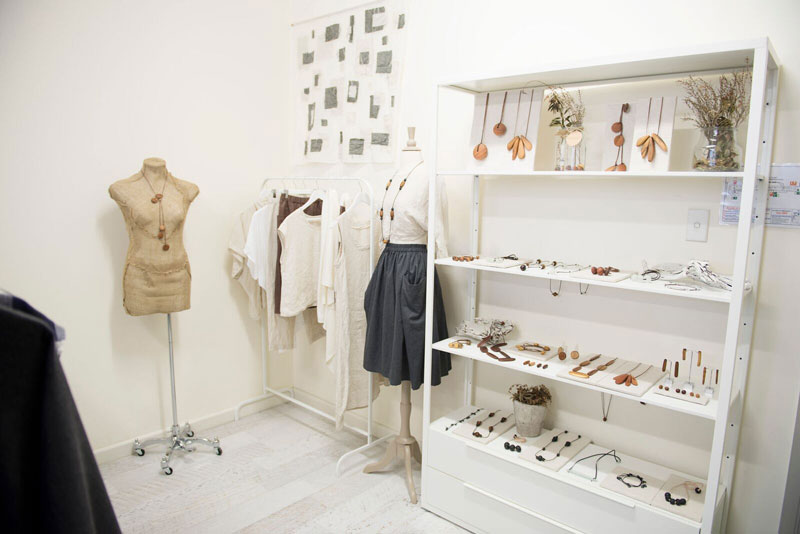 Slow and steady wins the race!
I originally came across Eva Cassis through my fellow Queensland-based-blogging-beauty Jen of Eco Warrior Princess fame. Being a big fan of this unique label, Eva Cassis's slow-fashion designs kept catching my eye on Jen's feed. When the opportunity to learn more arose I jumped at the chance to interview the founder of this label. From the moment I started researching Eva's design process I knew Sustainability in Style readers were in for an interesting read. So  without further ado, here is the the results of my e-chat with the lovely Eva. Enjoy!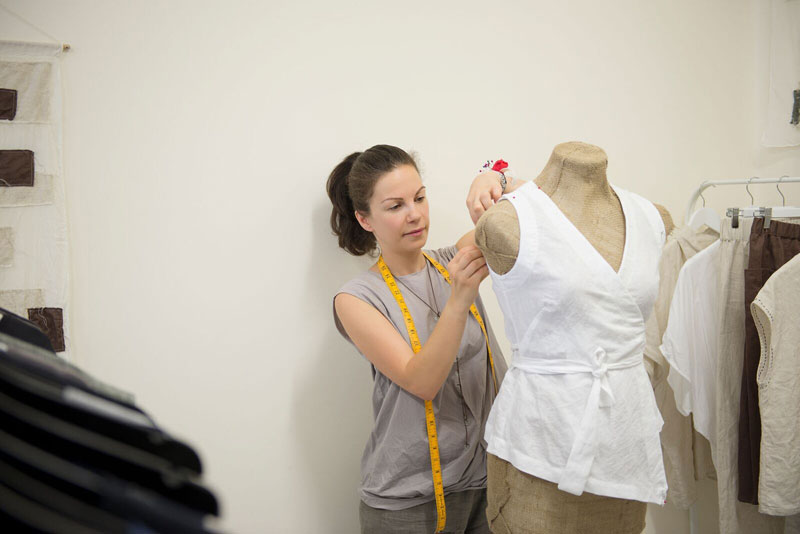 For those readers out there that are being introduced to you for the first time would you kindly shed some light on the woman and the mission behind Eva Cassis and what it is that inspires you to create?
Hi I'm Eva! I started my label in 2012 from my tiny apartment in Stanmore. I always wanted to design & make clothes for as long as I can remember. When 'Eva Cassis' started I was passionate about creating high quality garments that I wanted to wear & could never find. I wanted to share that passion and that love that I felt for clothes and fashion and I wanted people to fall in love with good design & quality crafted clothing like I was. My intention had always been to run my business as ethically as I could. It wasn't until I started my label that I felt a responsibility to really talk about how important sustainability & ethics are when running a fashion label. There is so much waste & bad practice in the fashion industry & I decided I wanted to be more transparent with my processes & show a more positive & responsible way to create without compromising on quality & beauty.
Aesthetically I'm inspired by French femininity and intricate details in clothing from the past. I also love modern minimalist design, japanese draping & architectural shapes . I'm endlessly inspired by travel and nature and the colours in the Australian landscape. Beauty & inspiration is literally everywhere.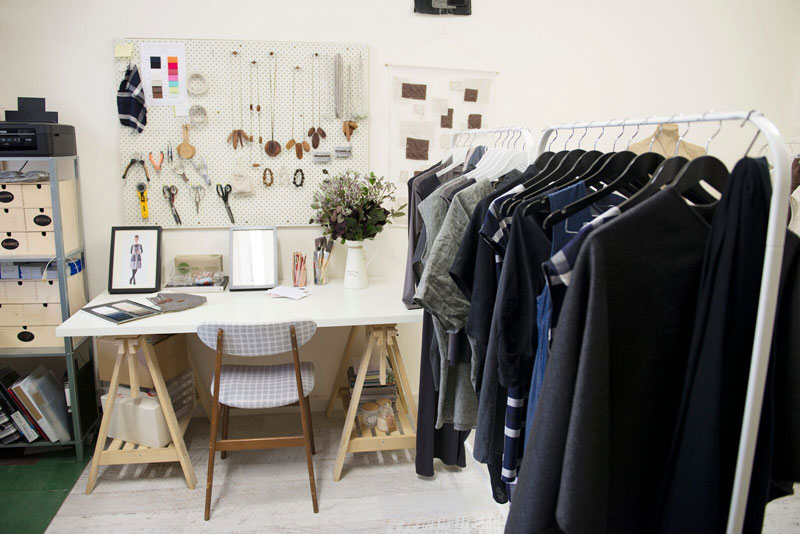 It's understood that your focus is slow and humble design. What does slow design mean to you? 
That's the philosophy behind my label. I try to create pieces that are timeless and considered, not all the bells & whistles your usually told you need only to be told a couple of months later they're irrelevant & now you need something new.
The minimal aesthetic of my clothes means the designs are often very versatile and aren't pigeonholed into a specific trend or style that will go out of fashion. They are easily transported into new wardrobes and new looks and the idea is that people will then buy less, as apposed to fast fashion which is synonymous with the throw away consumer culture that is so dangerous.
I prefer to simplify the design aesthetic and focus on craftsmanship. The idea behind slow fashion to me is taking time during development & production in order to achieve a better end result. The design is free to be what the wearer needs it to be & the quality should never be compromised. The fit must be comfortable & functional for the wearer, the quality should be no less than impeccable so that you can wear the garment over & over again becoming a staple wardrobe element that can be depended on. Caring for your garment should be easy & it should look better with age becoming softer & a beloved piece reach for time & time again. I know I can't single-handedly combat fast fashion and so that's not my intention. My intention is to offer the alternative to those that seek it.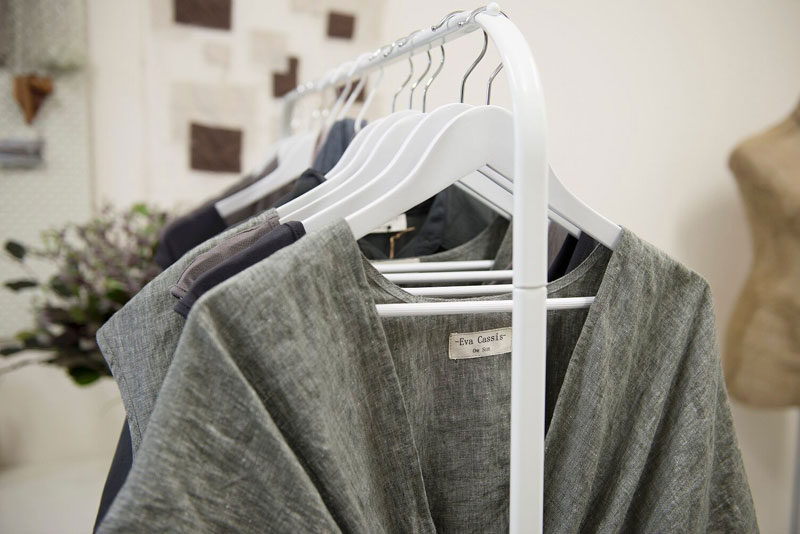 Some scholars and thinkers argue that the idea of 'slow-fashion' is an oxymoron. Do you agree or disagree with this? Please share your thoughts with the Sustainability in Style readers on this subject. 
Great question. I don't see this as the case at all. I get the argument. They are saying that fashion as a concept is trend based, as that changes constantly so it can never be 'slow'. I think we have to look at the semantics and then try to answer the question. The word 'fashion' does mean a popular style of something. But so the distinction for me is I am not trying to create fashion trends, I am simply creating staple clothing items to build a capsule wardrobe & slow down the consumption of clothing. Each new collection is intended to work back with past collections so in fact never needing to replace previous purchases only building on what you already own & love to wear.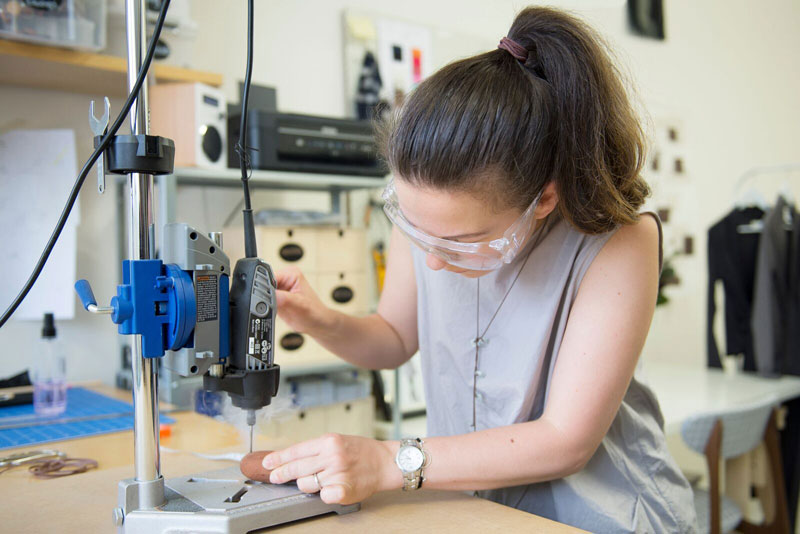 What is it about Eva Cassis clothing and jewellery designs that set them apart from mainstream fashion?
When wearing Eva Cassis items, whether jewellery or clothing you are subconsciously slowing down & focusing on life rather than outfits. The ease of grabbing any item knowing it will work back with almost anything, it will be comfortable & flattering to wear & easily washed when it needs to be cleaned. I don't believe anything that complicates your life is good value so I try & create things that will save the wearer time & add something positive to their lives. My customers can confidently wear things knowing they were truly created consciously being kind to everyone involved with the label & the environment.
The feedback I get from my customers is that they love the unique design, they get lots of compliments when they wear my clothes, and that the clothes are comfortable & easy to care for. I get lots of calls & emails from new customers after they've washed something for the first time telling me how great the quality is because it looks so great after a wash. I quite enjoy that they take the time to tell me this & I usually giggle & tell them that it's intentional. I create my clothing to be durable for everyday life but it surprises me how surprised those customers are by something that hasn't fallen apart after the first wash!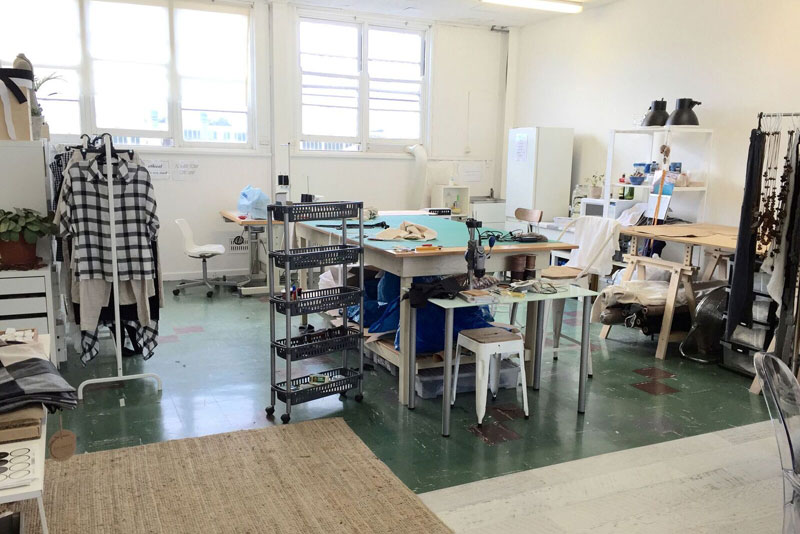 Can you explain some the intricacies of your design process?
From the time an idea sparks it takes so much to make it into production. My designs are created in a conscious framework, handmade in Sydney, and using processes that ensure minimum waste. I'm constantly working on improving my skills so I can create unique clothing & have a complete understanding of the work involved for production. Sometimes (often) things are just too expensive to make & I refuse to ask my makers to charge a price that compromises their fair wage. I have my core looks & pattern blocks which I base almost all of my new designs off. Its taken years of consistent improvements to get the fits right & to a point which I'm happy with. I work with the same local producers that I found when I started my business & they have become like family to me. As I am becoming more established I have been able to focus more on my fabrics, now I can confidently say that we only work with ethical mills. All of our fabrics are natural & fairtrade & increasingly we are able to use GOTS certified whether classified as entirely organic or processed without chemicals at the mills.
For me it's really important if you call yourself a sustainable fashion designer, that you are able to prove it.
There is so much 'greenwashing' now that we have to be completely transparent. That's why I invite my customers in to my studio to shop from there. They can come in and see where I work, see the materials I use, ask questions. That's really important to me. I love talking about my process so I love when a customer is interested enough to ask.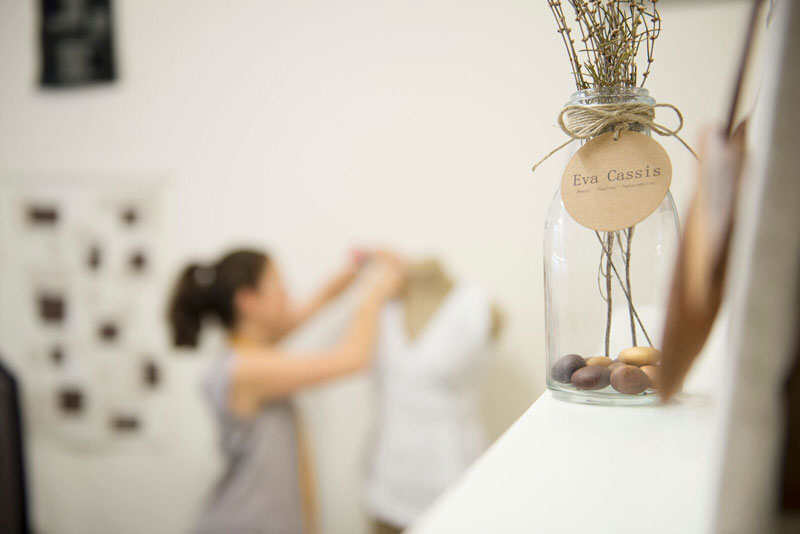 You aim for zero waste design. Is this something that you carry into all areas of your business? (an opportunity to talk about any other zero waste initiates in your office) 
This is something that is very important to me – not adding to the wastage that is caused by this industry, which is why I hold onto everything. I reuse, up-cycle and work alongside other ethical designers and creatives to help meet our zero waste goal. In my studio I recycle or reuse just about everything! Because I make and source mainly locally my packaging is very minimal which creates much less waste than what would normally be expected for a business like mine. Creating my eco jewellery was a huge project that I am so proud of. All my beads are made from 100% recycled, reused or repurposed materials. I am also producing very small collections in limited quantities and offering a more bespoke service to customers. In the past 18 months we have been using recycled fabrics in limited ranges & this is something that I will be exploring more in the future.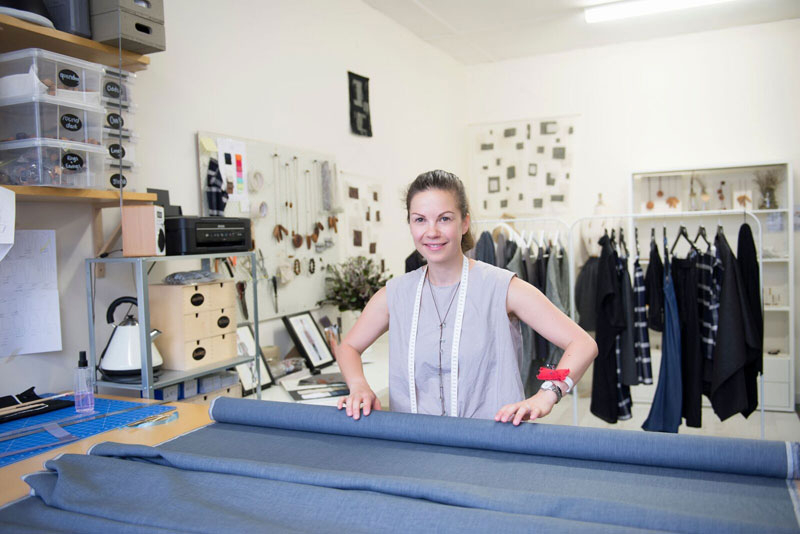 Given that we see so much doom and gloom in the media in regards to environmental issues, what would you consider to be one of the most positive things that the fashion industry could contribute to a more sustainable future? 
It's hard to have a positive answer to this. The fashion industry has so much to answer for in this department. The Fashion Revolution campaign (Who Made My Clothes) brought attention to the social impact of fashion, but not the environmental. For example, the cotton industry is one of the biggest polluters in the world.
The use of agrochemicals in cotton farming is causing massive environmental problems. As designers we have a huge responsibility to ensure we are using only 100% fully sustainable materials. This is only step one but it's a starting point.
Materials that are GOTS certified are the safest bet. If every single fashion designer in the world took this step then we would see drastic changes. We can only dream about that kind of global movement but at least the movement has begun.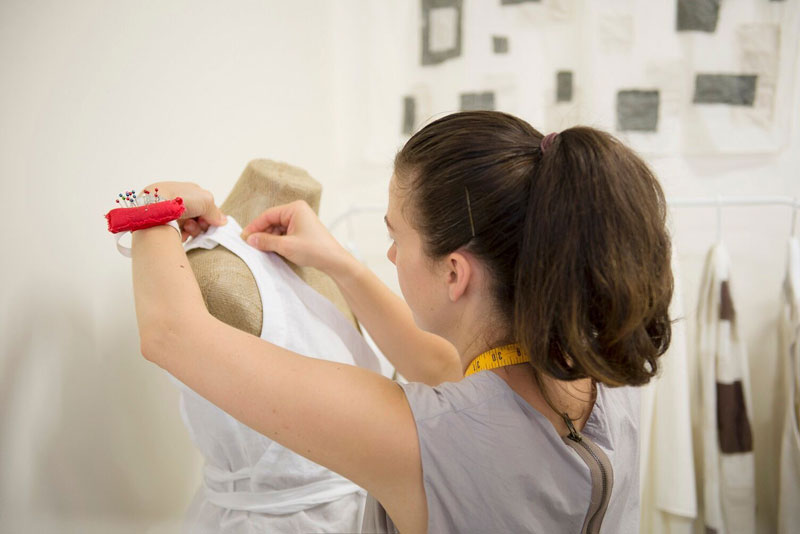 Have you ever had that moment of 'the problems are too big'. If so what motivates you to keep going when the messages we hear daily are full of hate and fear? 
I try to remind myself daily of the reasons I do what I do and the reasons it is important. I would be so easy to become despondent, but at the same time I am at a point where there is no turning back. I am too aware of the problems to turn my back. The realities are hard to take sometimes and I think that's why ignorance is bliss. If you ignore the problems then you don't have to deal.
What motivates me is that if you are not part of the solution you are in turn part of the problem & I could not live with that.
I may not be making the biggest contribution to change but it's an entirely positive contribution. I feel that if there are more ethical designers out there, then we are harder to ignore & people will have to eventually stop pretending their purchases do not matter to the environmental & social issues.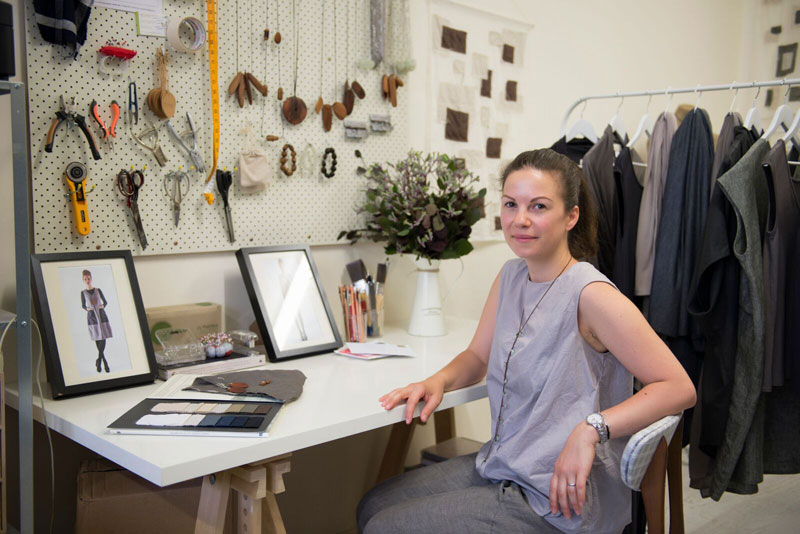 What has been one of the most challenging parts of your business venture to date? 
 Often I find all the hats I have to wear quite overwhelming. I am a designer & maker so the business, finance, marketing & IT side that is necessary to running a business is often quite stressful. I have had to become literate in all of these aspects no matter how difficult I find them. One of my biggest challenges self-promotion. The actual getting out there and saying 'hey look at me, buy my clothes'. As a designer and maker I express myself with creativity so selling my vision is extremely difficult. The IT is probably the next biggest challenge. I work with my hands so computers & me are not really the best of friends a lot of the time.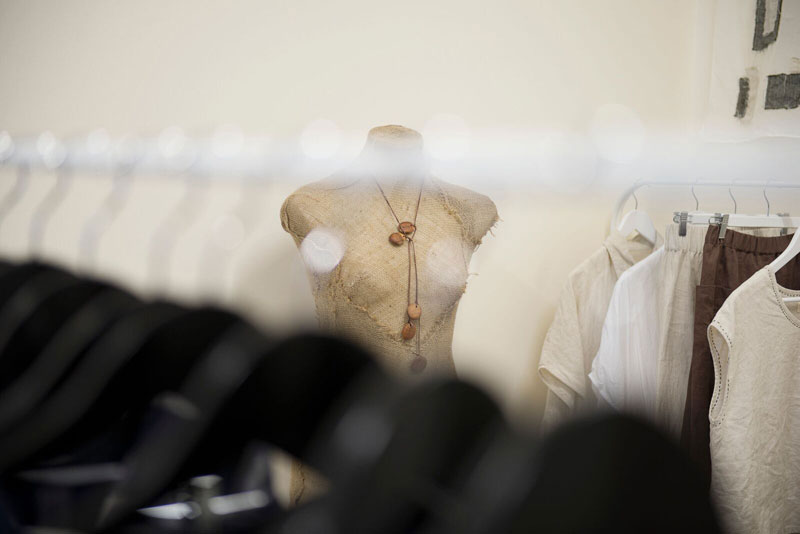 What are your top tips for a more mindfully curated closet? 
Choose your colours & stick to them. This way you know the colours suit you & will work together giving you endless choices. (My colours are Black, white, creams, greys, browns, Khaki, Olive, Navy)
Choose the right shapes for your body & stick to them. There is no point adding something to your wardrobe that doesn't suit your body because you won't wear it!
Finally, the crazy question. If you were given a limitless bank account and magical powers to make any changes to the way that Eva Cassis and the fashion industry operates what would your action plan look like?  
Ban Plastic make it illegal!!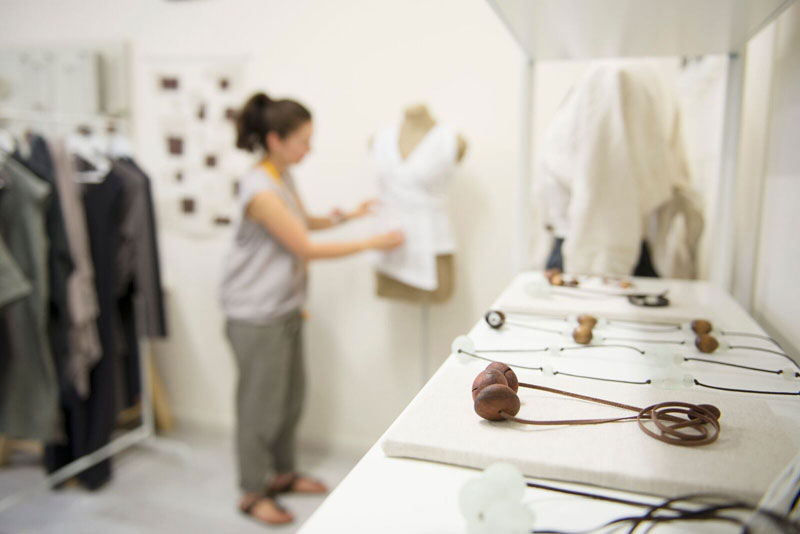 A really big thank you to the both Eva and Jess from Eva Cassis for taking the time out to chat to us and provide these beautiful behind the scenes pics. Has anything from Eva's interview inspired you? Perhaps you want to add to the conversation on slow fashion (or anything else for that matter)?
Sharing is caring!