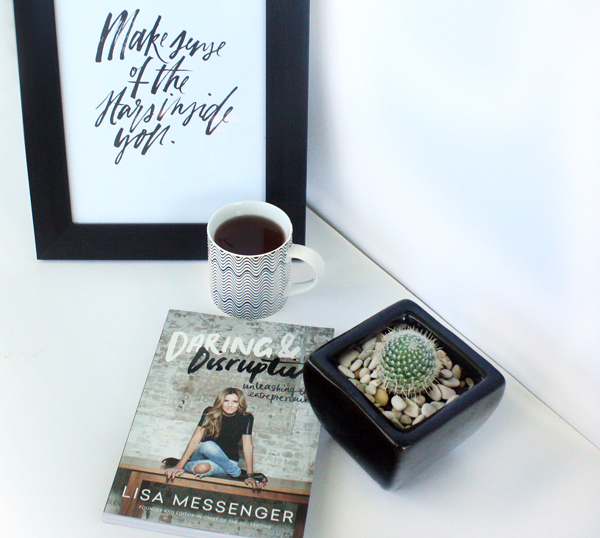 Be a Trailblazer, 

Break the Rules, 

Disrupt, 

Take a Different Road and 

Do it Fearlessly.

-Lisa Messenger
This is a quick shout out for all the Byron Bay folk who would like to spend their Valentines Day with one hell of an inspiring woman.
Lisa Messenger, the entrepreneurial genius and creator of the Collective Hub and Renegade Collective magazine, is launching her newest book baby 'Life and Love' with a Cocktail Party hosted by Paperunway at 100 Mile Table in Byron Bay. The night promises to be filled with chit chat about all thing Life and Love related, the opportunity for Q& A time with Lisa, canapés, wine, cocktails, and a signed copy of the new book! Not a bad night out for $150 bucks.
Prior to the cocktail frenzy (between the hours of 6pm and 10pm) Lisa is offering an 'Unleash your Inner Entrepreneur' workshop. The workshop is three hours of uninterrupted Lisa time for yourself and 24 others at the Paper Runway Studio in Byron working through the Daring and Disruptive Playbook. The workshop will set you back two hundred and fifty dollars which, as far as business planning workshops go, is affordable. However, if you are someone like me, a scientist who's work is drying up and has just signed on to two years of studying Sustainability Masters, it seems like a lot!
So I am going to put it out there to the universe at large to send myself and anyone out there who is keen but can't make the cash or distance, the opportunity to go to this workshop.
Here's hoping that our wishes are granted 😉
If anyone out there is attending either or both of the events we will await with bated breath to find out how it went.
Sharing is caring so let us know how it went below.
Pretty please.