Post Consumer Plastic and Fashion.
As you may have noticed yesterday, for the month of April Sustainability in Style is focused on fashion and food for the Fashion Revolution, and Sustainable Table's Give a Fork campaign. Surprisingly the food and fashion industry have some fairly close ties. One such tie is the link between plastic and polyester. Polyester is a synthetic fibre that is manufactured from petrochemicals. The commonly used chemical for the manufacturing of polyester is polyethylene terephthalate (which is commonly known as PET) which, as some of you may know, is the same thing they make plastic water bottles out of. Unsurprisingly some clever folks have realised that if you melt down plastic water bottles using the process in the video above, that you can make fabric from waste! Alright, so the ideal situation would be that we get rid of plastic all together, but unfortunately the bottle water market in Australia is worth $500 million dollars annually. Pretty crazy considering we are lucky enough to be able to drink the water from our taps FOR FREE, unlike the 783 million people across the globe who do not have access to clean water!  So unless a World-wide ban on plastic bottles is enforced we have a whole lot of plastic floating around that needs to be used somewhere. Recycled polyester is not a 'dream' fabric- it comes with some pitfalls.
As you can imagine wearing a fabric made from something that was originally held water isn't always a pleasant experience. Polyester isn't absorbent and can trap heat and moisture against your skin. However, this property is excellent when it comes to making water resistant protective gear like raincoats and umbrellas. It also holds a lot of embodied energy in oil. It takes 250ml of oil to produce one litre of bottled water (think of that visually as a one litre bottle of water one quarter full of oil), and for every tonne of PET produced, 3 tons of carbon dioxide is released. There is also concerns that the washing of synthetic clothing is contributing to oceanic plastic pollution through the fibres that shed from your garments in the wash. However some folks like the include polyester in their closets because it's easy to wash and wear, drys quickly, has great stretch and recovery, requires pretty much no ironing, and will last forever! I don't personally enjoy wearing polyester but do include some of it in my closet in the form of yoga pants (I've yet to find natural fibre yoga pants that will withstand the hard yards and numerous washes I put mine through), and for rain jackets, umbrellas, and other forms of wet-weather gear. The following are brands that use recycled plastic in the construction of their garments.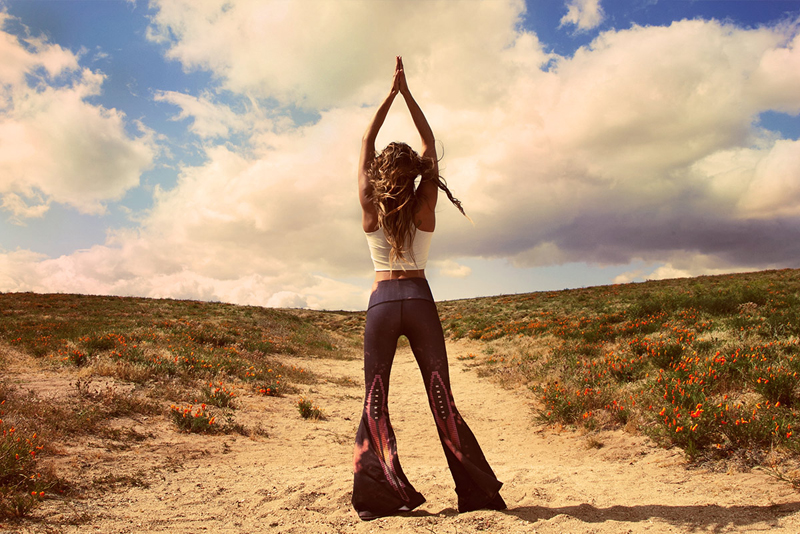 Teeki
Part yoga-wear company, part weavers of magical dreams, Teeki is definitely the magical bohemian lady of the yoga apparel scene. Teeki provide eco-conscious activewear for those who like to 'dance to a different beat, stretch with the yogi, run to the highest peaks, hike in unexplored territories, and swim where the ocean becomes one'. Teeki operate with the goal of  health and happiness of the Earth and its people. They manufacture their unique and dreamy designs using the highest quality materials (which like Inner Fire, are made from recycled plastic bottles diverting waste from landfill) that are conflict free, environmentally friendly, safe for all living things, and made using only the best practices. Teeki believe in promoting promote fair labor practices and safe working conditions in our factories and manufacture locally based in sunny California. As a tribe they strive to protect the interests of our members and abide by international human rights and labor laws with all products produced under safe, fair, legal and humane working conditions throughout the supply chain and meet all local, state, and national laws for manufacturing. Teeki also work with not-for-profit organisations that are dedicated to ocean conservation, marine animal protection, and plastic pollution awareness and love to support Save The Mermaids.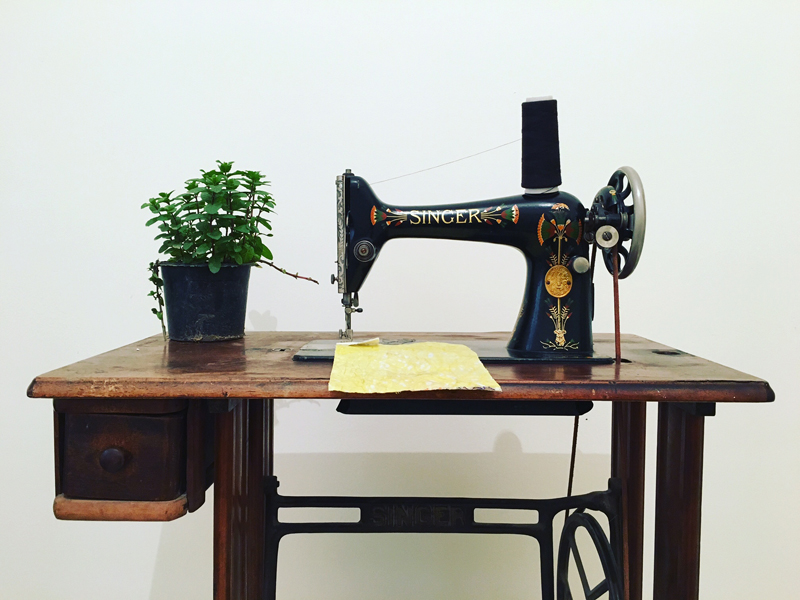 Up-Fuse
Up-fuse is an Egyptian based social enterprise promoting an ethical and eco-conscious lifestyle. They design and produce everyday bags, carrying journeys that connect  customers to producers. Being handmade, every product is unique in term of colours and patterns; created with a touch of love and individualism. Their products are mostly made of upcycled plastic bags and organic fabric; every material they use in their products are either environmentally friendly or locally produced, promoting the skills and talents of local artisans in Egypt and valuing social responsibility. Currently Up-Fuse are collaborating with a local NGO called "Roh El Shabab" in the Garbage City of Cairo, where they teach students the upcycling technique as a craft to encourage them to finish their education while generating an income to support their families and work in healthy conditions. A part of their revenue goes back to the NGO to support youth to engage in a co-education curriculum.

Finisterre
Finisterre are a UK based surf company who are committed to making quality product with eco-credentials. The company use recycled polyester in the production of their premium insulation layers. Finisterre are a brand committed to creating product that is built to last, from environment responsible sourced fabrics, and creating relationships with suppliers that treat their people right. Their recycled polyester content jackets (and all their other goodies) are backed by an i-Spy traceability program that allows you  to learn about the back-story of where the components of your jacket were made. They further their commitment to quality and longevity by providing a jacket repair service which means that your will have a long love affair with your Finisterre investment.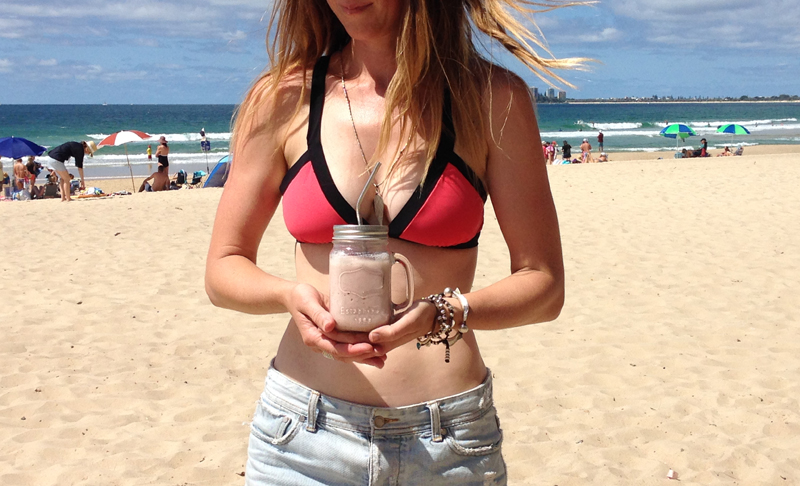 Eco Living Tip:
Did you know that bottle tops from plastic water bottles aren't readily recycled in most council facilities across Australia? This is for two reasons:
When the lid is left on a bottle it's more likely to have liquid left inside, which means the bottle will weigh more than it should.  Because of this extra weight, the automatic sorting machines can't process the plastic properly.
Leaving the tops on the bottles also means there is air trapped inside.  When the bottles are baled together at the end of the sorting process the air pressure inside them means they can pop back into shape and the bales fall apart.  They then need to be re-baled which means using more energy than necessary.
Planet Ark suggest that you consult with your local recycling facility as to your areas recycling requirements, and then commit your plastic lids to crafting purposes or throw them into the landfill bin. Best option? Avoid the single use plastic and refill! Photo from my beach adventure today with my reusable smoothie mason jar while wearing my thrifted polyester bikini top.
Do you like polyester? Do you wear it? Would you consider wearing it? Perhaps you hate the stuff? Let us know below.