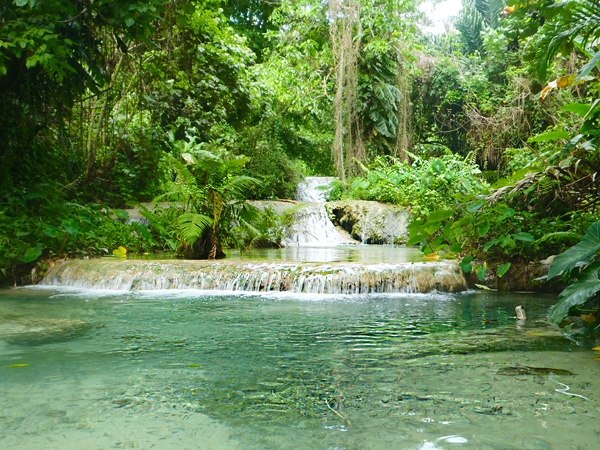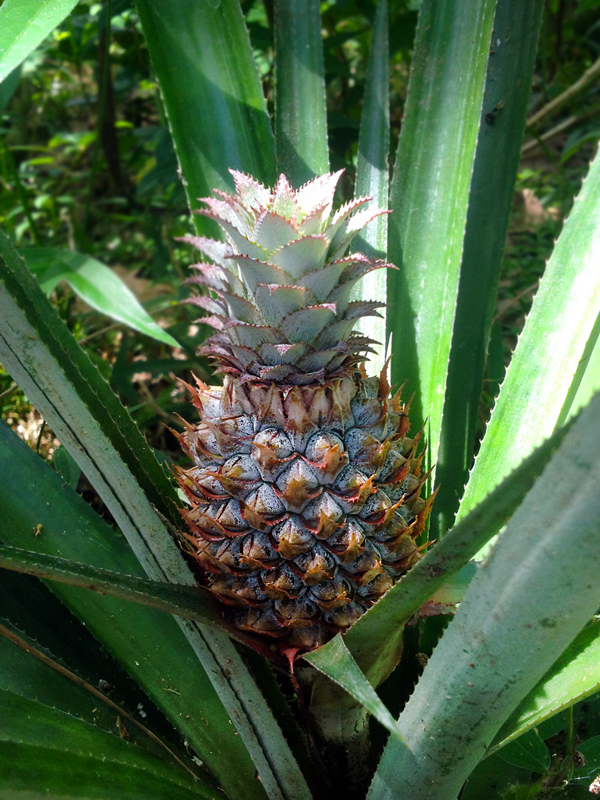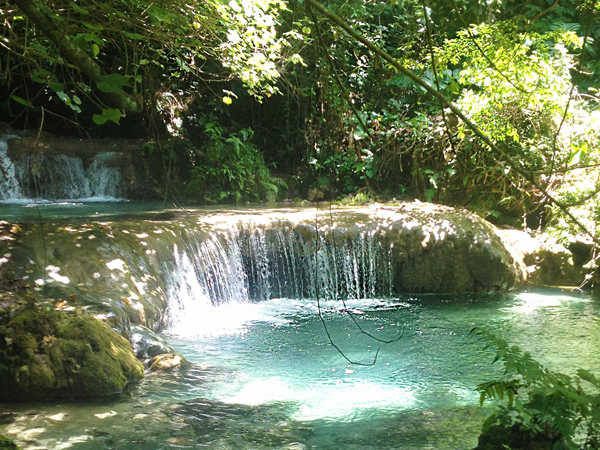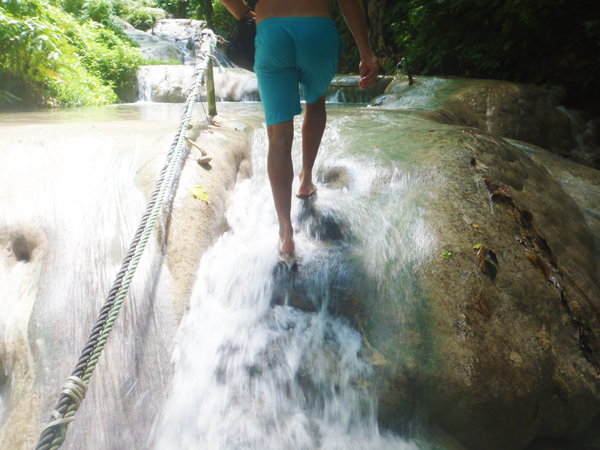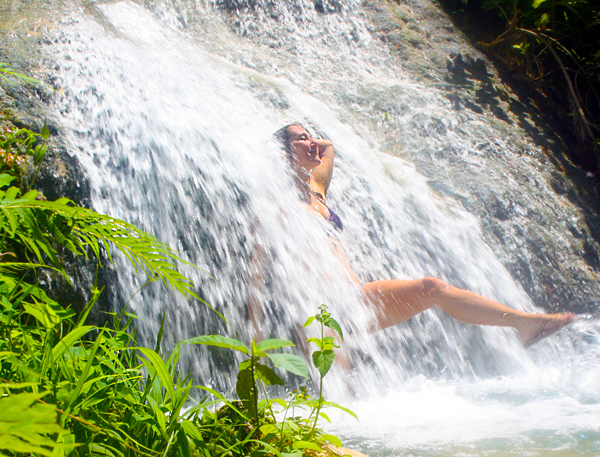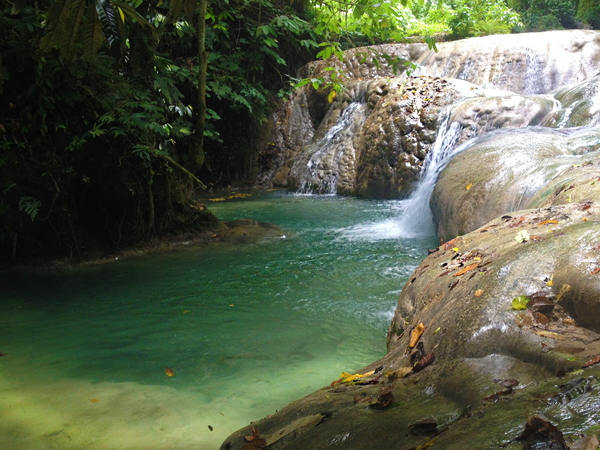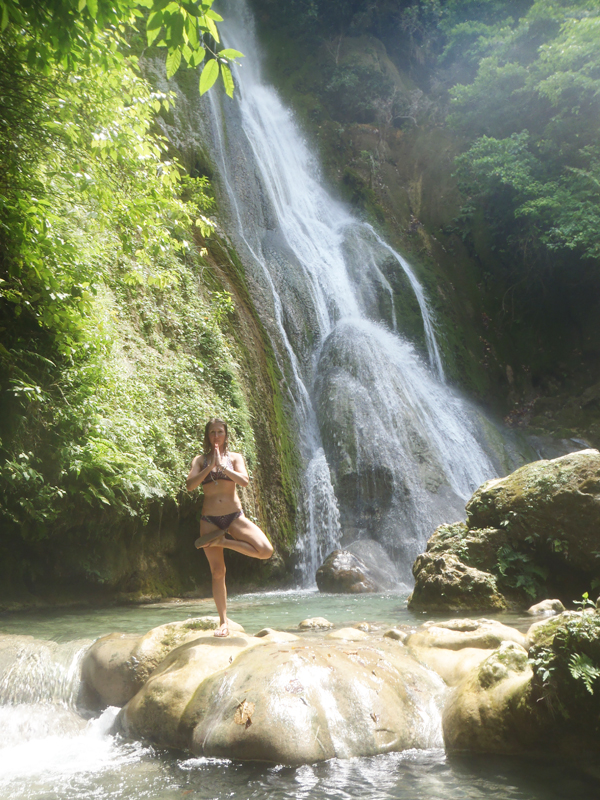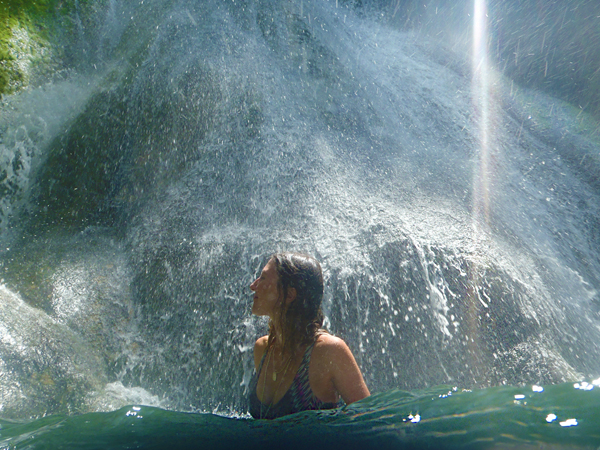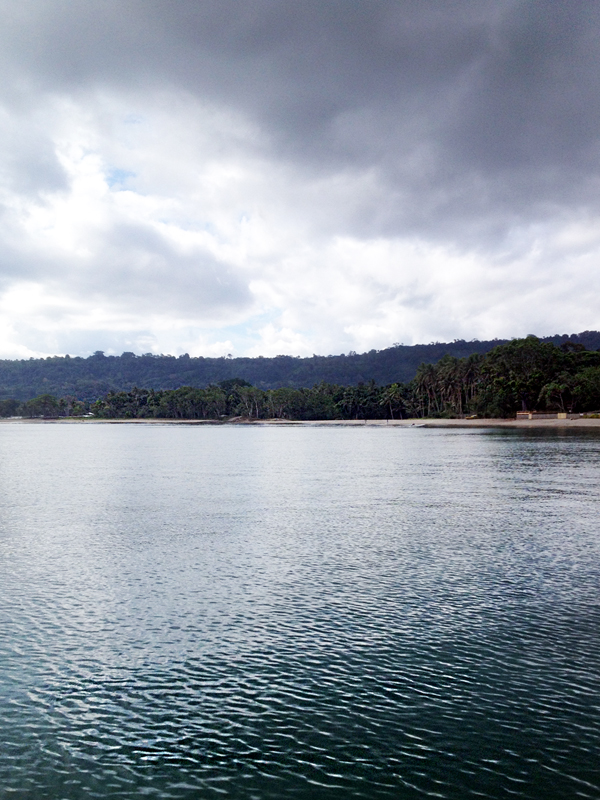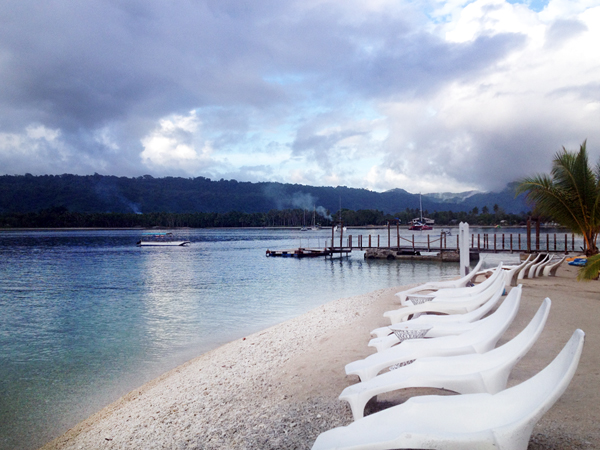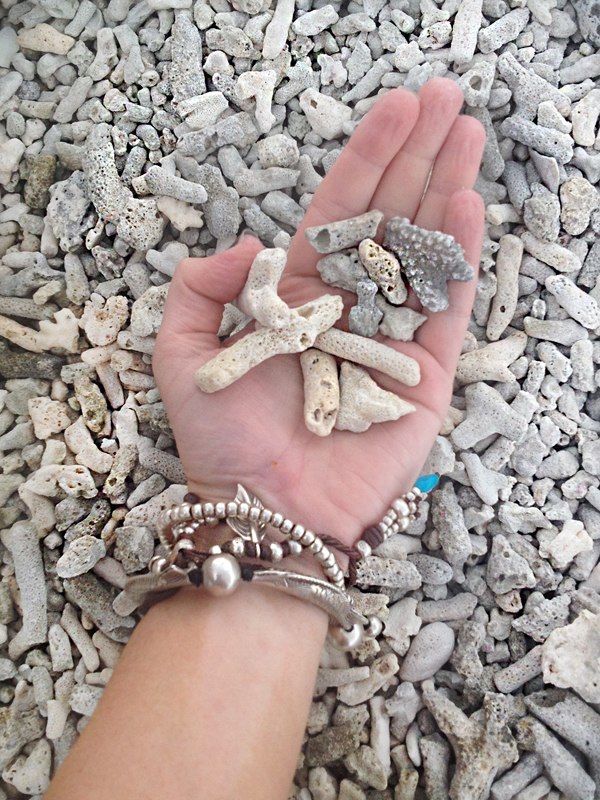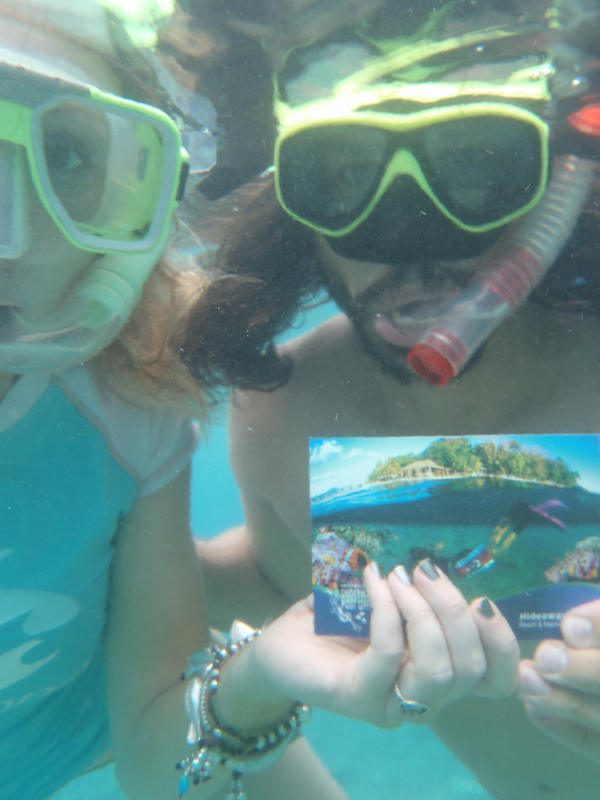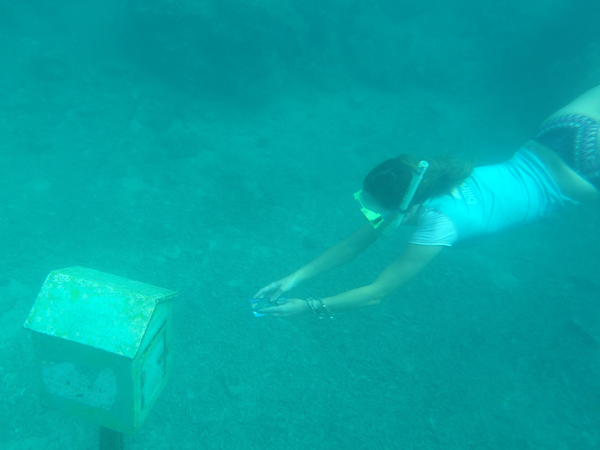 Vanuatu is a place with natural beauty in abundance and it is really surprising how easily accessible the breathtaking wonders can be!
On day 334 of my Wardrobe Workout challenge my Mr. and I caught a local bus around 10km out of town to Mele Cascades. A series of clear blue natural 'swimming pools' that pave the way to a stunning thirty five meter waterfall that you can swim at the base of.  Before getting down to the swimming we devoured some delicious morsels we had picked up from the french patisserie in Port Vila at the base of the falls.
After having a play in the sublime natural waterfall fun park we walked a short distance (though local wedding celebrations!) to Hideaway Island access jetty. Hideaway Island is home to another resort but for a small fee anyone is welcome to come and enjoy all it has to offer. We were interested in one thing only. Snorkelling. The coral beach and plastic deck chairs were the very humble welcome to some of the BEST snorkelling I have EVER experienced.
Unfortunately I can't share the coral reef magic with you as we fried the underwater camera taking shots of the underwater post office *insert very sad face here*.
The reef is really close to the shore so it is an easy underwater adventure for not-so-confident swimmers. If you are ever in the area I highly recommend a snorkelling adventure on Hideaway Island as words can do it no justice!