This time of year can be pretty tricky.
Coming off the back of the busy holiday season where some of us work and others played it can seem like we have a bit of a 'come down' from the festive spirit. Depending on your likes and dislikes  and your personality type (and whether or not you have children on school holidays) the holiday spirit can either be invigorating or exhausting. So by mid to late January most of us are feeling depleted from exhaustion or flat from when the festive fun turns into work and regularity. The following tips will either help you keep on the festive high, or allow the dust to settle and your spirt to soar.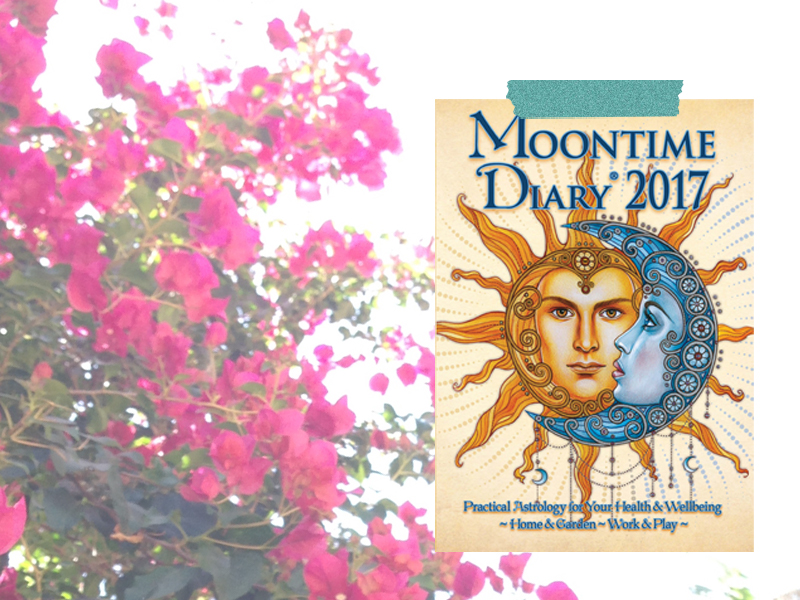 Get a schedule.
If you are like to majority the holiday and new year period is a bit of a mess. Whether its family visits, parties, or extended work schedules (those in the service trades know what this is all about) your calendar usually ends up a bit of a mess by the first couple of weeks of January. Which is why you need to refocus and prioritise. Even if you are a lover of spontaneity, chaos, and parties its actually better to take time to plan to maximise the party time than it is to fly by the seat of your pants. Setting out a plan and being organised will help you fit more fun in and allow for even more spontaneity than before. Not a lover of parties and chaos? Then use your scheduling to create 'me-time' breaks where you can focus on doing things that restore your calm and peace.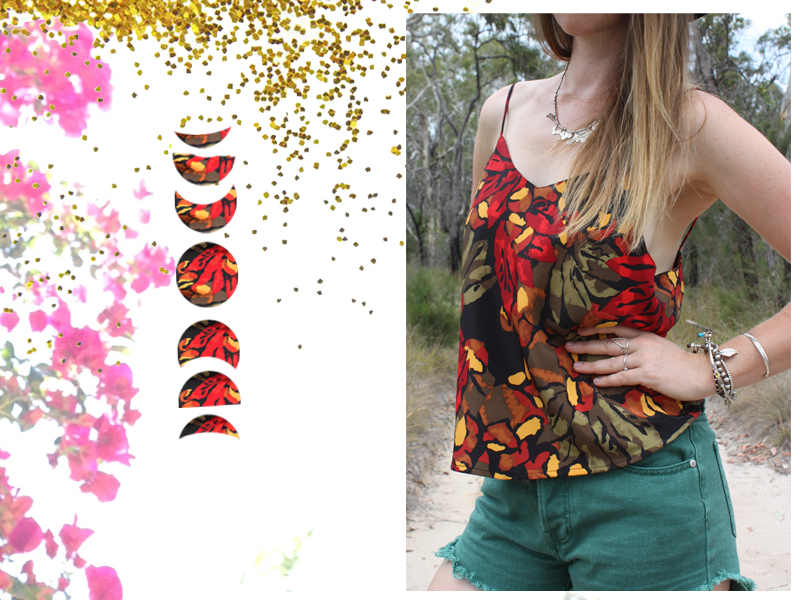 Dress festively.
Just because the festive season officially finished doesn't mean that you can't keep the spirit alive in your everyday clothing. Often the holidays give us an 'excuse' to dress up, wear our favourites and get our party bling on. Why wait for seasonal permission to do this? You can make festivity a part of your daily outfits if you want- just give yourself permission. Love presents? Why not add a bow to your hair? Think Christmas is tops? Challenge the notion that it's only for December 25th by toying with the mix of red and green in your daily outfit (the outfit above does this in a subtle way). Love to party like it's 1999 all the time? Mix some sequins with denim for a daytime party vibe. Or add a sparkly tip to your manicure to bring party time to the office in a subtle way.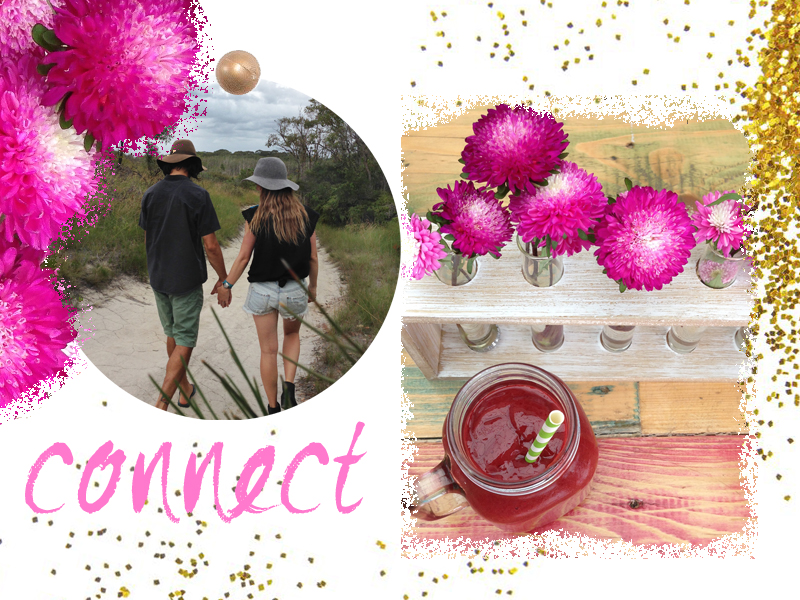 Connect.
More often than not the love of the festive season comes from the connection we have with friends, family, community, and strangers. We make time to see those we love (and love to loathe) because social norms say we should during the festive season. You can start your own catch-up tradition (like a smoothie date!) any time you like and it doesn't have to be reserved to weddings, funerals or birthdays. Send out an invite to family and friends to have a social gathering outside of these festive times and see how much more relaxed everyone can be without the burden of 'silly season' shopping, crowds and timetables. Part of the fun of the holidays is that we can talk and give to strangers and our community. While it might not be as well received as a 'happy Holidays' or 'happy New Year' to a passer by you can always try a 'Happy Friday', 'how's that sunshine' or 'I love your dress'. Connections need not be reserved to holiday times only! I guarantee that the last fashion-based comment will make the passer by's day!
How do you like to carry love, festivity, and connection all year long? Share your tips, tricks and musings below.