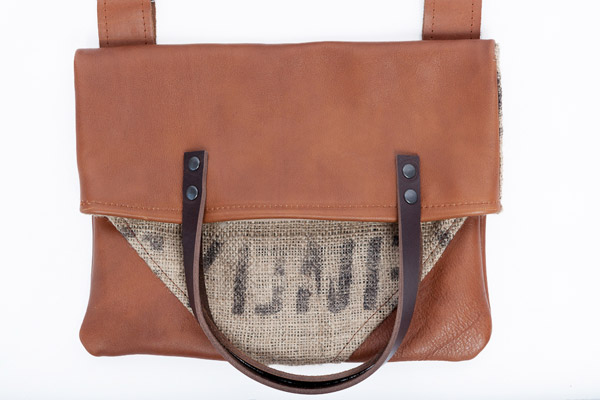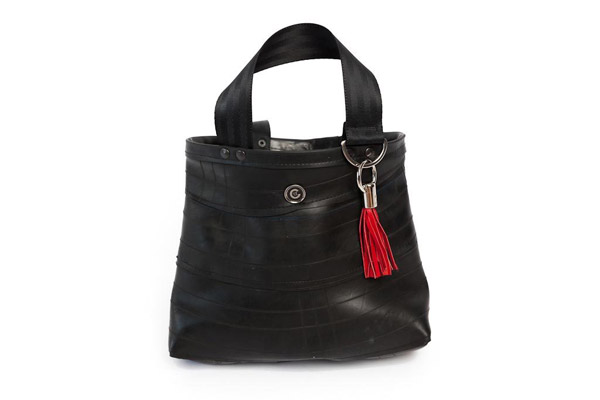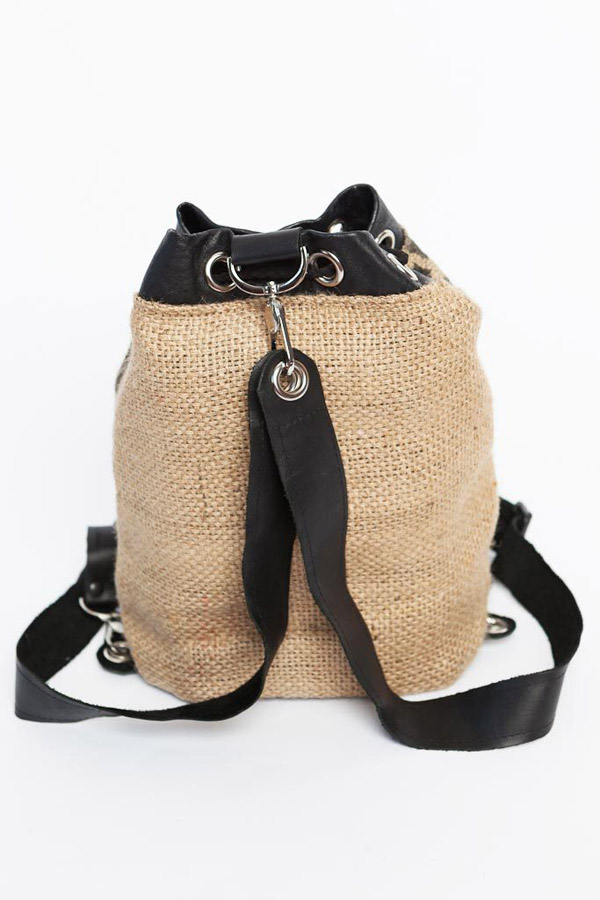 The incredible handbag range by the lovely Brisbane based designers, Sarah and Emma of Crop Design, have been one of the very few items that have really temped me throughout my 365 Day Wardrobe Workout Challenge.
Their keen eye for design combined with some incredible up-cycling skills makes for some of the most aesthetically pleasing 'eco designs' I have EVER seen. Using a combination of up cycled tyres, leather, canvas and coffee sacks these ladies can do no wrong.
Not limited to just handbags the range also includes up-cycled  laptop sleeves, pouches and pods for all your knick-nacks!
There was one specific handbag that you can see me holding onto very firmly at 'Eat, Drink, Thrift', that despite owning a plethora of handbags I have been considering investing in when my challenge ends. It is not up on the e-shop as yet as unfortunately the design team are busy recovering from some water damage at their studio. I am sure if you were to get in contact they would be able to sort it out for you.