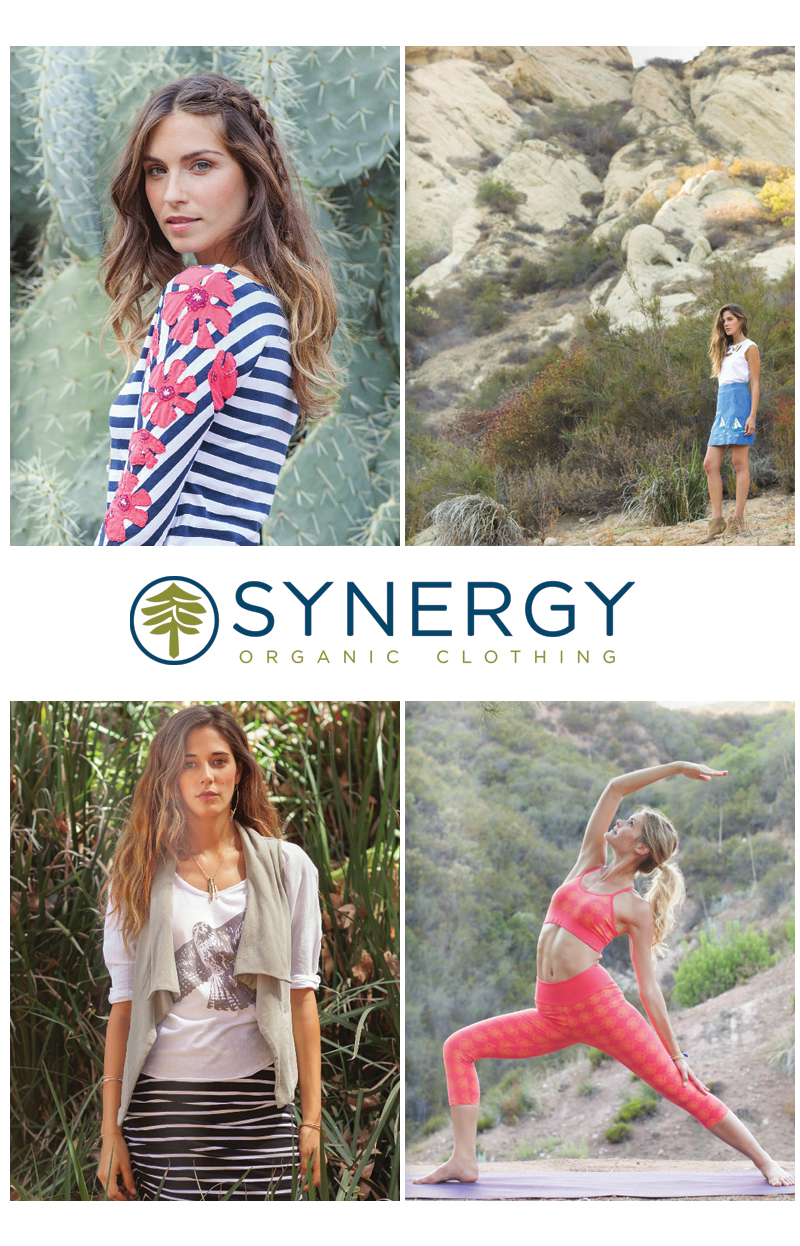 It is with much excitement that Sustainability in Style brings you the Synergy Clothing Label Love giveaway. A label that looks to the world around in its approach to design, taking inspiration from both the natural and urban landscapes, in addition to modern and ancient cultural influences. Synergy aims to create garments that are comfortable to wear with body flattering cuts and functional designs.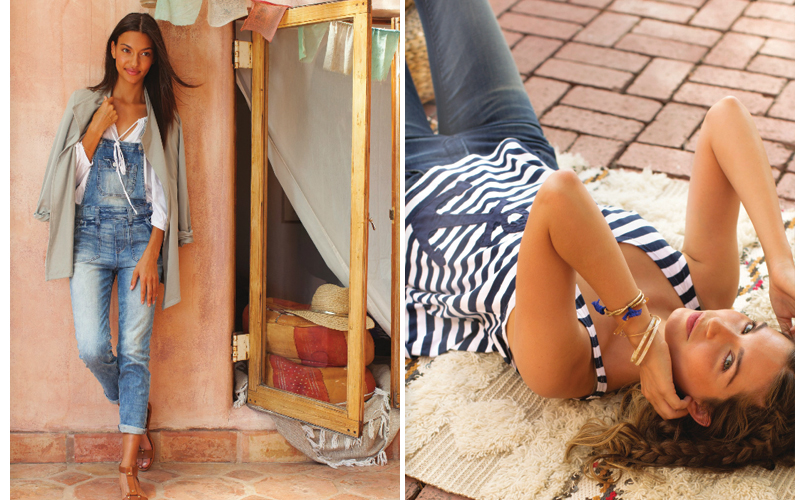 Synergy is a brand born out of an effort to show that high quality, beautiful clothing can be made in a sustainable and ethical way. Synergy was founded in 1993 by Kate Fisher, when she set off for Nepal and India with adventure in her eyes. In the midst of her extensive travels in Asia she started buying textiles and clothing that she sold upon her return home. In 2006 her husband Henry joined the venture and they integrated her interest in clothing and textile design, with his employment experience, having worked for GreenPeace and co-founding Phish's touring division of The Waterwheel Foundation. The synergy team (or family as they prefer to call themselves) is focused on making customers feel good about their purchases, and giving them peace of mind that their clothing purchase looks good, is made with love, and gentle on the Earth.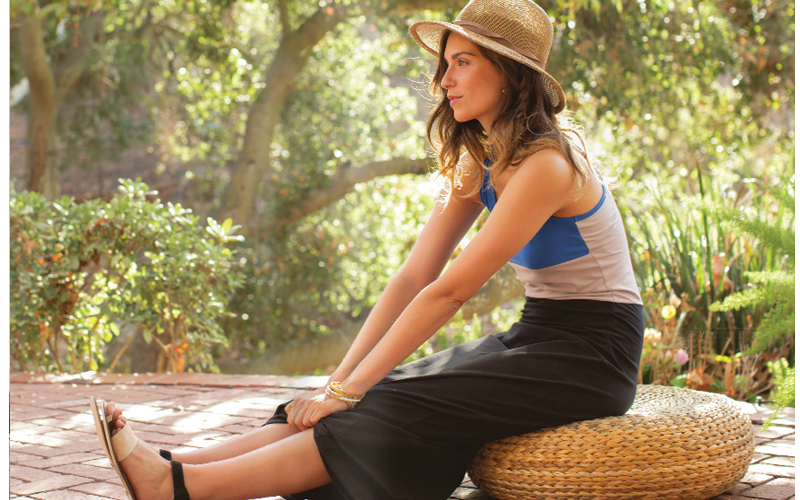 Synergy predominantly works with organic cotton from India, which is dyed with low impact dyes. Their clothing is hand made in Nepal, according to fair trade practices, and the crew maintains long-term relationships of up to fifteen years with manufacturers, by taking frequent trips to Nepal. All of Synergy's manufacturers earn a living wage, receive substantial yearly bonuses, and they assure us that they 'NEVER, EVER, EVER employ child labor'. One of the coolest parts about the manufacturing process is that Synergy offer primary caregiver (usually females) manufacturers the choice to work from home. This gives them the opportunity to make a good income and also care for their families. This allows their children to attend school and their family to stay in their native country. For employees who do choose to work out of the Synergy factory, they are ensured the safest of work environments. With privately hired local liaisons (and Kate and Henry's factory visits) to oversee the day-to-day operations of the facility and make sure that all fair labor practices are adhered to. Synergy also go above and beyond Fair Trade guidelines by ensuring that our employees never come into contact with hazardous materials while on the job (yay organic cotton and low-impact dyes!).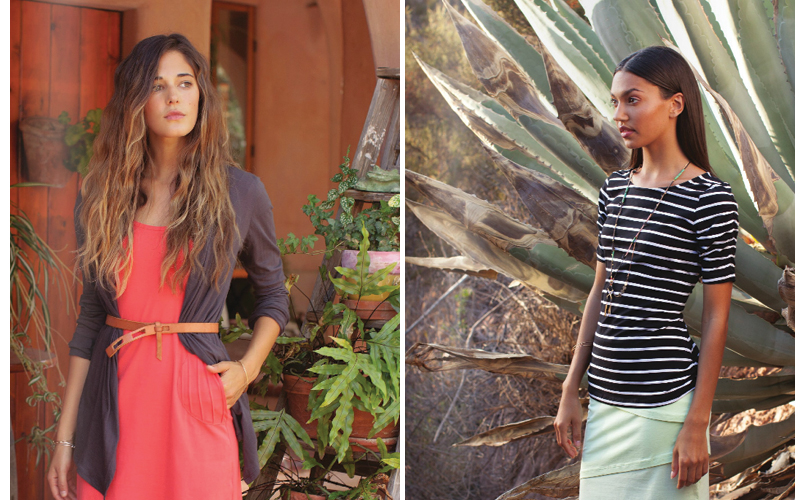 Mindful stewardship of the Earth's resources and respecting the people of the planet are fundamental to Synergy. They are dedicated to treading as lightly on the Earth as they can. Kate and Henry are avid travelers and they are passionate about keeping our planet beautiful for their children to enjoy when they grow up. They know that adhering to responsible business practices is just one small way they can help the planet's future. Kate and Henry are also concerned with respecting the energy that goes into making our clothing. They try to empower all of the people involved in the production of their clothing, from the farmers who grow the cotton, to the people who sew the clothing, to the employees here in the US. They do this by paying a fair living wage and treating employees at every stage of production with the utmost respect.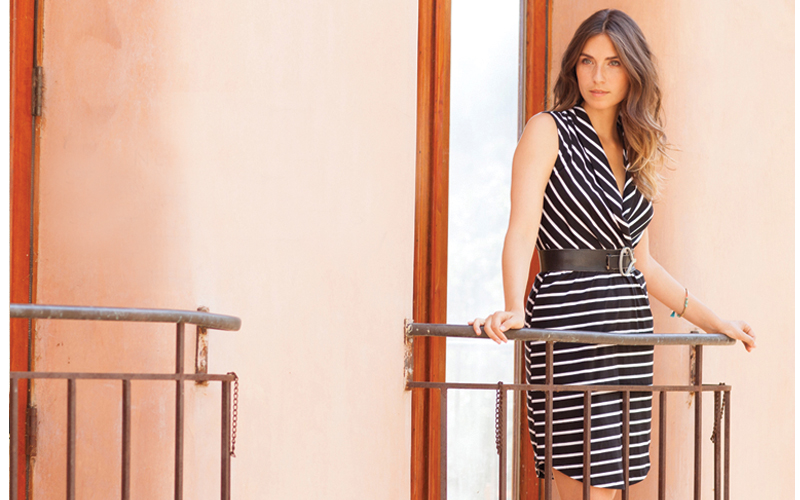 If you like the ethics and ideals behind the Synergy label and can imagine yourself wearing their designs then you have come to the right place! Thanks to the Synergy family Sustainability in Style has a $75 gift card to give away to one lucky person. To join in the competition be following @synergyclothing and @sustainabilityinstyle on Instagram and share your Synergy shopping wish list with us on the Synergy Clothing Instagram post! Winner will be drawn at random and  announced on Sunday (Australian Eastern Time Zone UTC+10:00)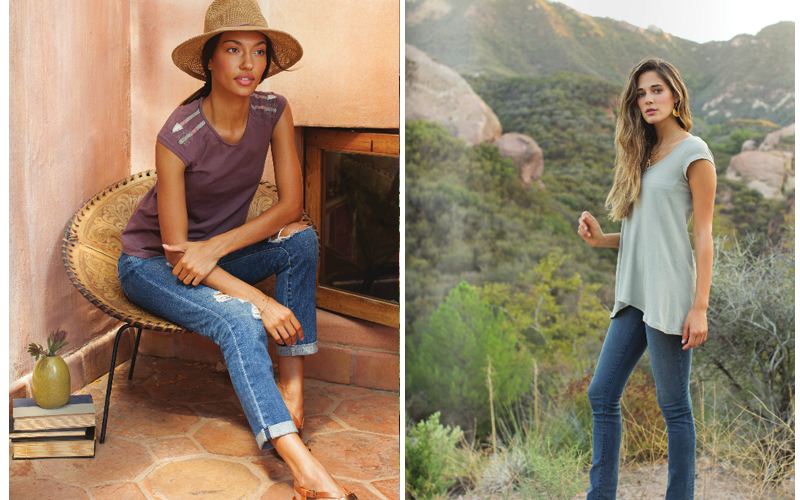 Best of luck with the giveaway my fellow sustainable fashion appreciators!