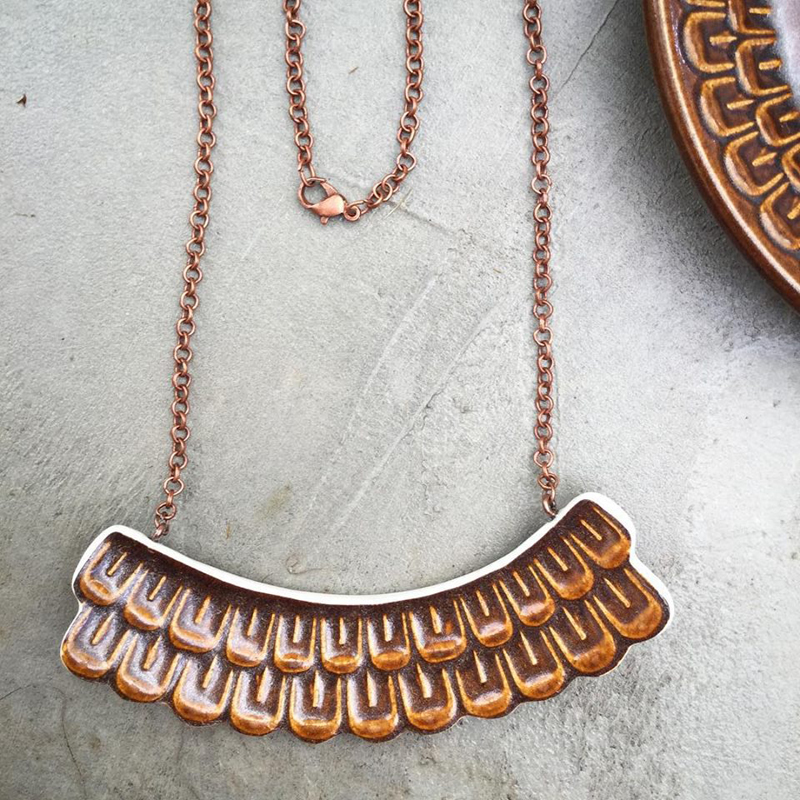 This post originally ran on the 30th of August 2015 but as the lovely Aimee has donated some lovelies for the Dressember fundraising mission I thought it might be nice to refresh your memory. 
Who loves vintage china but hates seeing it sit around their house collecting dust?
Me too!!!! As much as I enjoy ogling all the pretties in thrift stores I can't bring myself to start a china collection because quite frankly I am far too lazy to have to dust or wash the stuff. When my dear friend from Retrobutterfly Vintage let me in on this incredible label I let our an audible yip of joy!
Behind the Label.
Whiskey and White is the Etsy store of  New Zealand born and now Bingil Bay, Queensland based artist, Aimee, who goes by the superhero alias of 'White' and enjoys herself an odd whiskey or two. Like many of us she LOVES vintage china (something passed down from two generations before her) and decided that looking at china wasn't enough she wanted to be able to incorporate this love into her everyday life.  According to her Etsy store Whisky and White was born out of a need to avoid the release of embarrassing family photos onto social media. Agreeing to her blackmailers demands (sisters can be so mean) she started her vintage china jewellery brand. A win for White because she no longer lives in fear that her embarrassing family photos will be sent out to internet land to eventually become a viral meme, and a win for us because vintage china jewellery is freaking adorable . She spends her superhero days scouring op-shop, garage sales and markets sourcing the prettiest china available, and hand cuts and sands in the the wee hours of the morning making her one off bracelets, rings and necklaces. All are coated in resin to make the durable for your adventures in life.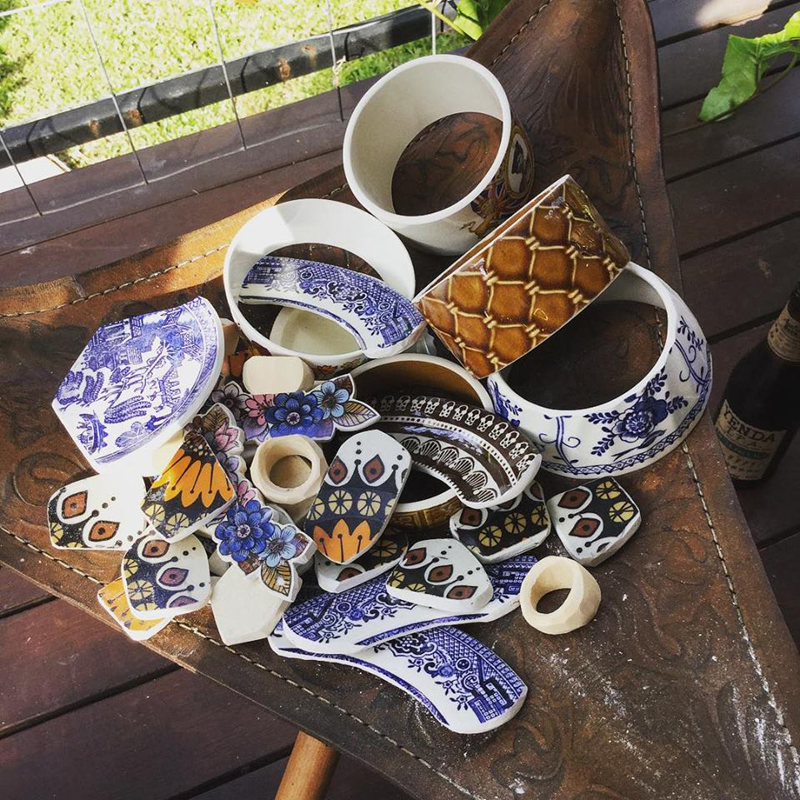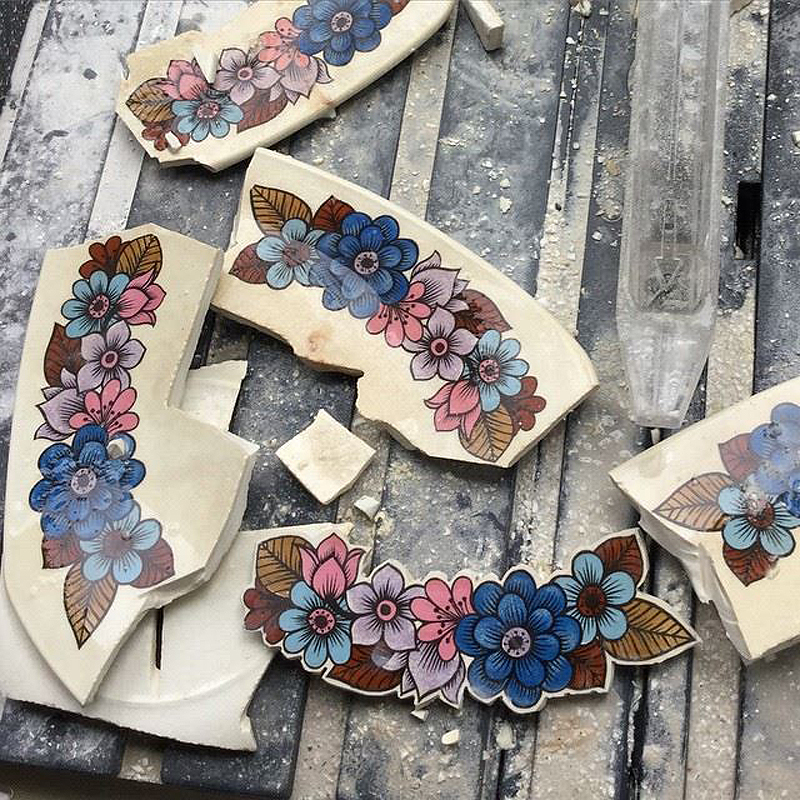 Want to own your own treasure?
Are you interested in owning your very own piece of of Whiskey and White? Aimee has kindly donated these two beautiful pieces for the Dressember fund-raising mission. The bangle and necklace are listed online now and are just one click away from being yours. You can click here to bid on the bangle or here to bid on the necklace.
Many thanks to Aimee for the donation. Oh how I wish I could keep them all to my own. So pretty! Give them a great home.