Happy Op-Shop Week!
This week Australia is celebrating National Op Shop Week. For those of you who aren't aware the term 'op-shop' is some Australian and New Zealand street-slang (probably developed deep in the ghettos of the 'Country Women's Association') for a thrift, or charity second hand store.
National Op Shop week is all about mindfulness and awareness of the lifecycle of a garment and to get you to think about:
donating quality items of clothing and household goods to charity op shops instead of sending them to landfill,
encourage you to take that $20 from your pocket and hit up your local charity store for a Macklemore style shopping spree (love him or hate him this is undeniably the anthem for thrifting),
and to re-think your relationship with second-hand style with a little bit of reinvention.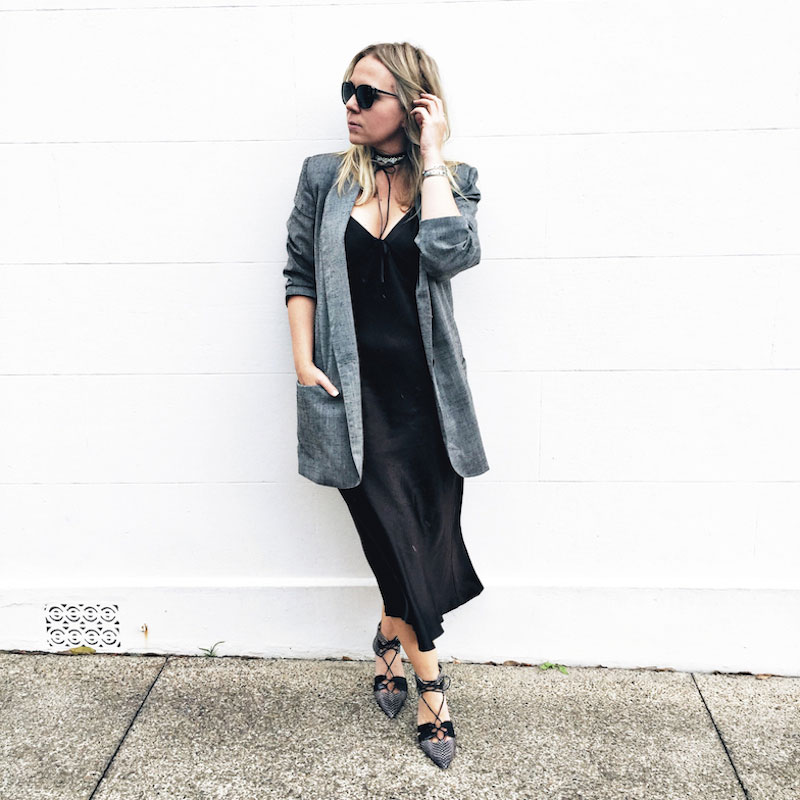 Maximising the Resources available this week.
If you are an avid op-shopper you might already be all over the resources available this week. Haven't had time to look yet? No worries. Here are some great posts you might want to check out.
(noun) A super cool earth loving being who believes in reusing, reinventing and recycling their fashion
Op-shop week sale with 50% off clothing at The Animal Welfare League op-shops in QLD.
Eco|Mono's round-up of blogger op-shop suggestions. See if there is one near you!
Attend one of Faye De Lanty's styling sessions held at Salvos stores across the East Coast (that's her in the picture and her styling efforts of the salvos boutiques above).
Vinnies shoppers in NSW have the chance to win one of three annual subscriptions to Vogue by shopping at Vinnies NSW Shops from 27th-1st and sharing pics of your finds #vinniesopinthenameoflove and ten words or less why you love it. Vinnies WA have a spend $30 and get 30% off deal for the whole of op-shop week.
Sacred Heart op-shops are having flash sales all week (the St Kilda store used to my fave op-shop when I lived in Windsor) ! Follow their Instagram for more updates.
The gorgeous Alex of Op Shop to Runway has an op-shopping tour running on Saturday 2nd September for those who find themselves in the bondi location.
From the Archives.
For your browsing pleasure I've provided a slider of some of Sustainability in Style's thrifting/ secondhand focused articles.
I hope you enjoy this little trip down memory lane.
Some of my faves are:
how will you celebrate national op-shop week? Do you have an event to add to the list? Please share!