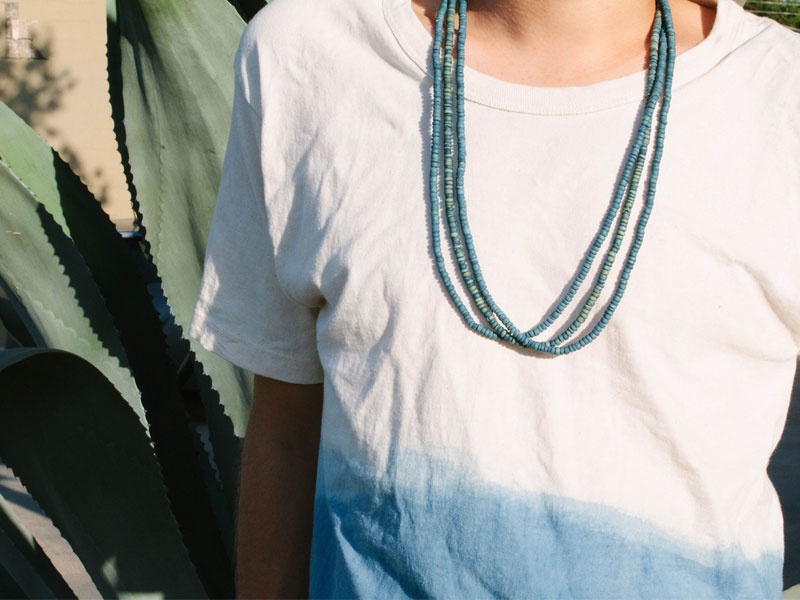 Native Color in bloom.
I got chatting to Ted via Instagram when I spotted the most darling necklaces I had seen in a while. After some email communications I got the low-down on  Native Color. An up-and-coming venture that spawned from Ted and his girlfriend Jordan's  mission to make affordable clothing and accessories that don't exploit workers or harm the Earth. The real lynchpin vision for Native Earth is their total commitment to natural dyes. No industrial chemical colors, no synthetic dyes, just colors derived from plant-based dye techniques or colors naturally occurring in nature.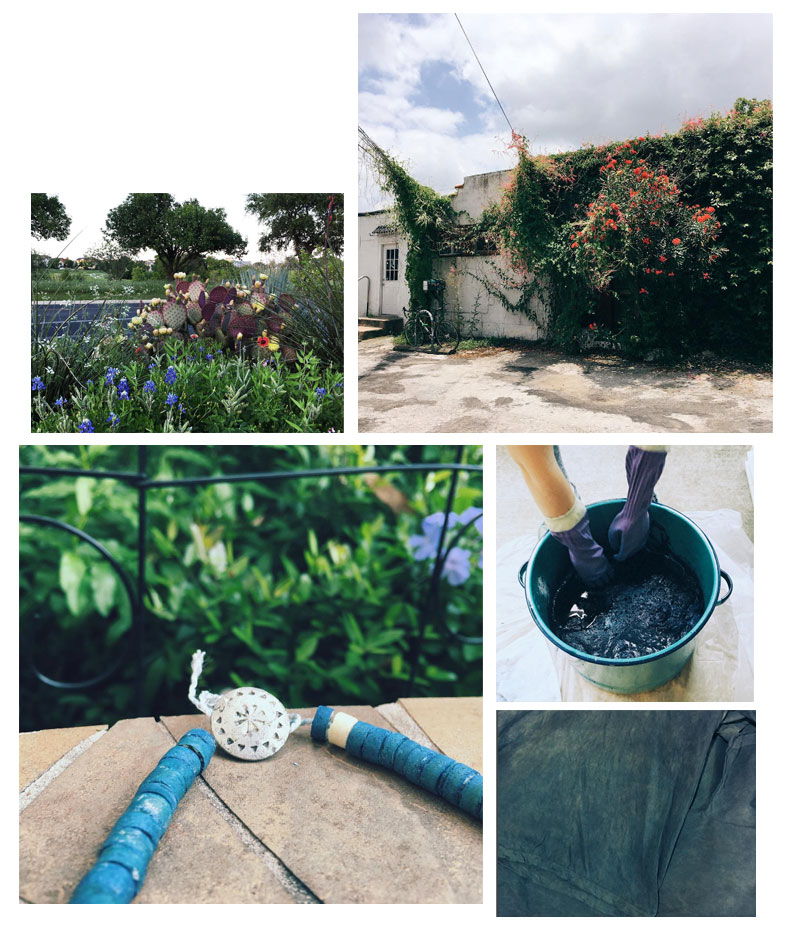 You don't have to be in fashion to be in fashion.
What I really appreciated about Ted's communications is that he is totally honest about he and Jordan's vision. It come from a place of caring, not a fashion background. Ted says here in his own words:
I guess you could say the real starting place for this whole venture is just a passion for finding sustainable solutions for big problems. Neither Jordan and I have a background in fashion—she works in technology PR and I'm a law school dropout working for a small men's grooming brand here in town. But sometime in the past year I saw an article titled "Your organic cotton tee-shirt probably poisoned a river in Asia". I knew it was a little sensationalist, but the idea really stuck with me. We should not be forced to buy clothing that poisoned someone's drinking water on the other side of the world.
So with no background at all in the fashion industry the couple have gone head first into their very own fashion label. A brave and exciting move indeed! They started by experimenting with natural dye processes and got really passionate about one of my personal favourites, Indigo!
 Jordan and I started researching and experimenting with natural dyes—especially indigo—and had an eye opening realization. It turns out that the issue of industrial textile pollution isn't a problem we don't have a solution to. The solutions have been around for thousands of years. In fact there were masters of natural textile production in every culture around the world up until our lifetimes. Jordan and I decided we would apply these traditional techniques to modern styles to launch a 100% natural clothing company.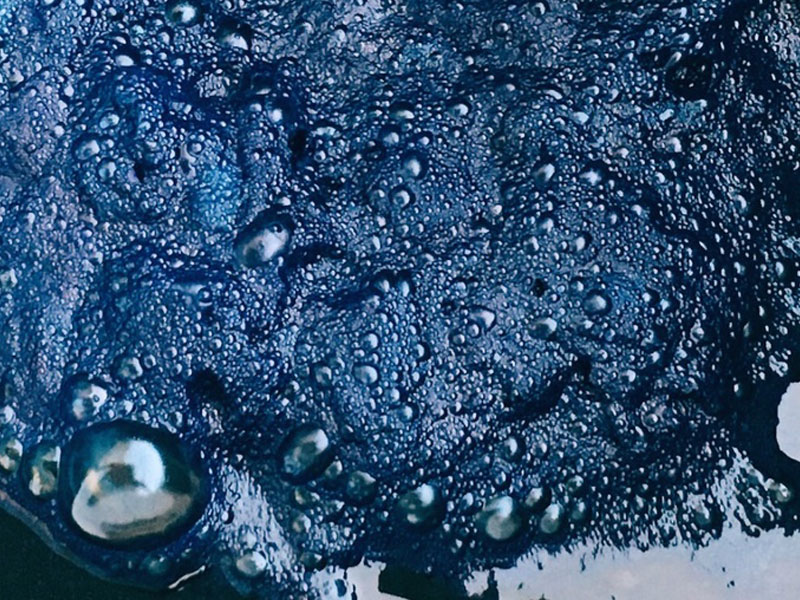 What do Native Color offer?
Native Color is brand-spaking-new to the sustainable fashion world. Their online store is now live, championing their hand dyed necklace designs. The necklaces are made by hand dyeing strands of coconut shell beads sourced from a family-run company in the Philippines. They use traditional, non-toxic indigo vat to achieve a really deep blue color that only gets more beautiful as each bead wears in a unique way. The necklaces are made with 100% silk cord, so each piece of jewelry is completely biodegradeable. Ted added:
We feel that we're responsible for the total lifecycle of everything we produce, and that means not seeing any of our pieces end up in a landfill for the next few thousand years.
The next stage for Native Color will be naturally dyed organic T-shirts, grown, sewn, and hand dyed in the U.S. Creating a 100% responsibly made T-shirt has been a big driver for the Native Color duo and they are  working with a family farm in their home state of Texas to source organic cotton that is then sewn into T-shirts in North Carolina. From there each tee is hand dyed in their backyard studio in Austin before sending them to the customer. These aren't available just yet as the Ted and Jordan are just finalising their first run of shirts with the manufacturer so they can start dyeing and shipping!
As lover of all thing Indigo, biodegradable, and Southwest inspired I had to share this one. Do you like the looks of Native Colour? Do you love indigo? Let us know your thoughts below.