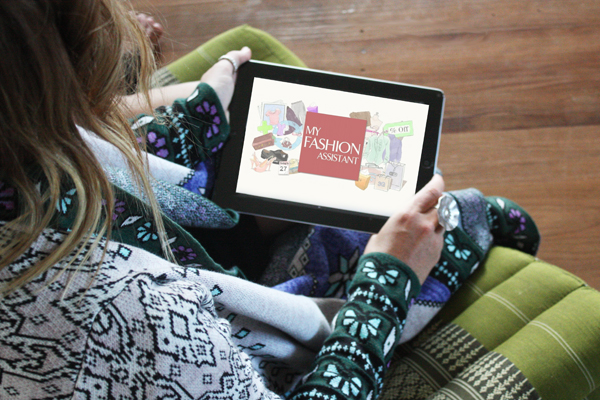 My Fashion Assistant allows you to live out your 'Cher from Clueless' childhood closet dreams.
This app allows you to organise your closet and your personal style with ease.
All you need to do is photograph (this is the most time consuming part) and import your closet contents, then you can mix, match, layer and add accessories to create your own dream outfit. From here you can plan your outfits on an interactive calendar, window shop online to fill gaps in your close, and share your findings online.
The most recent updates to My Fashion Assistant (I've had the app for quite some time now) include the following features.
* CLOSET: add images of your own clothes
* FITTING ROOM WISH LIST: add images of clothes you want
* BACKGROUND REMOVAL TOOLS: clip your clothes on the fly for easy layering
* MIX & MATCH: slide through tops, bottoms & shoes
* LAYER & ACCESSORIZE: move, size, resize & layer on an open free-flow canvas
* VISUAL CALENDAR: plan what to wear or track what you have worn
* WEATHER: real-time weather and your local weekly forecast
* WINDOW SHOP ONLINE: visit your favorite stores, import and compare
* INSPIRATIONAL IDEAS: a place for all of your personal inspirations including displays, trends, store windows, articles and more
* SEARCH: search your wardrobe for keywords, category, color, size or season
From the looks of the website they are upgrading the Apple version and you can add yourself to the email alert list. All is good to go for those using an Android platform and you can have your own copy for less than a price of a coffee.
I would definitely recommend this app to those of you out there who enjoy being organised and have a penchant for shopping online. Having your entire closet one swipe away at any given time makes it easy to avoid unnecessary purchases as you can check what you already have and make sure the item you are lusting after is required to make your closet complete.
If you have any other style app suggestions let us know below.