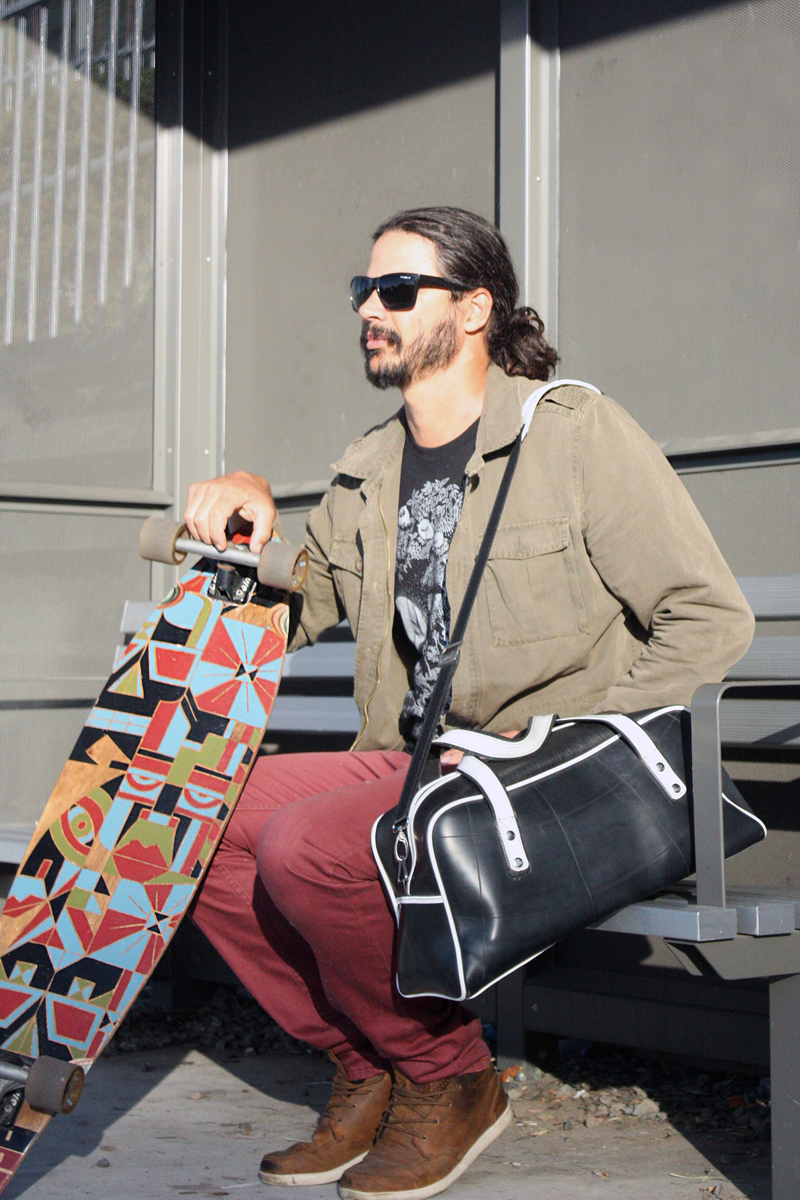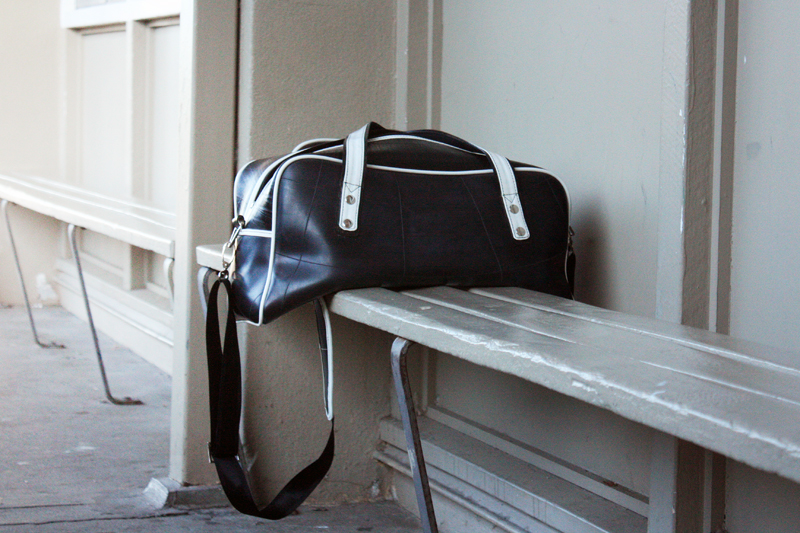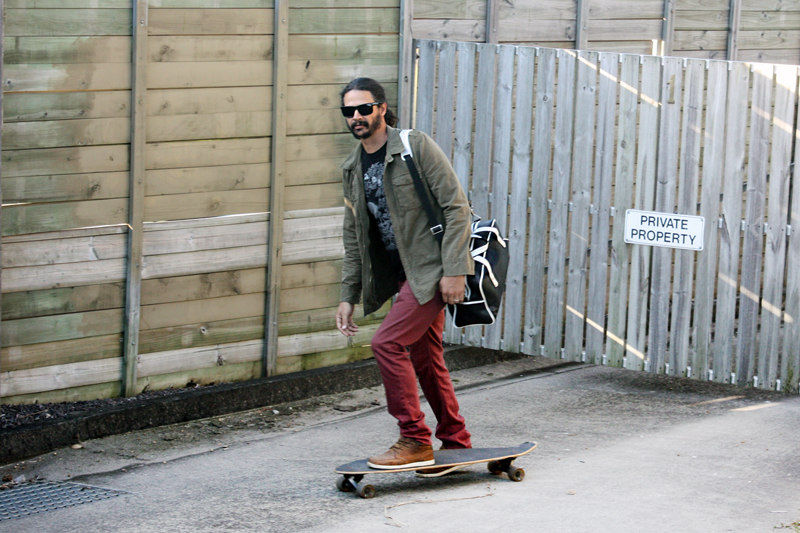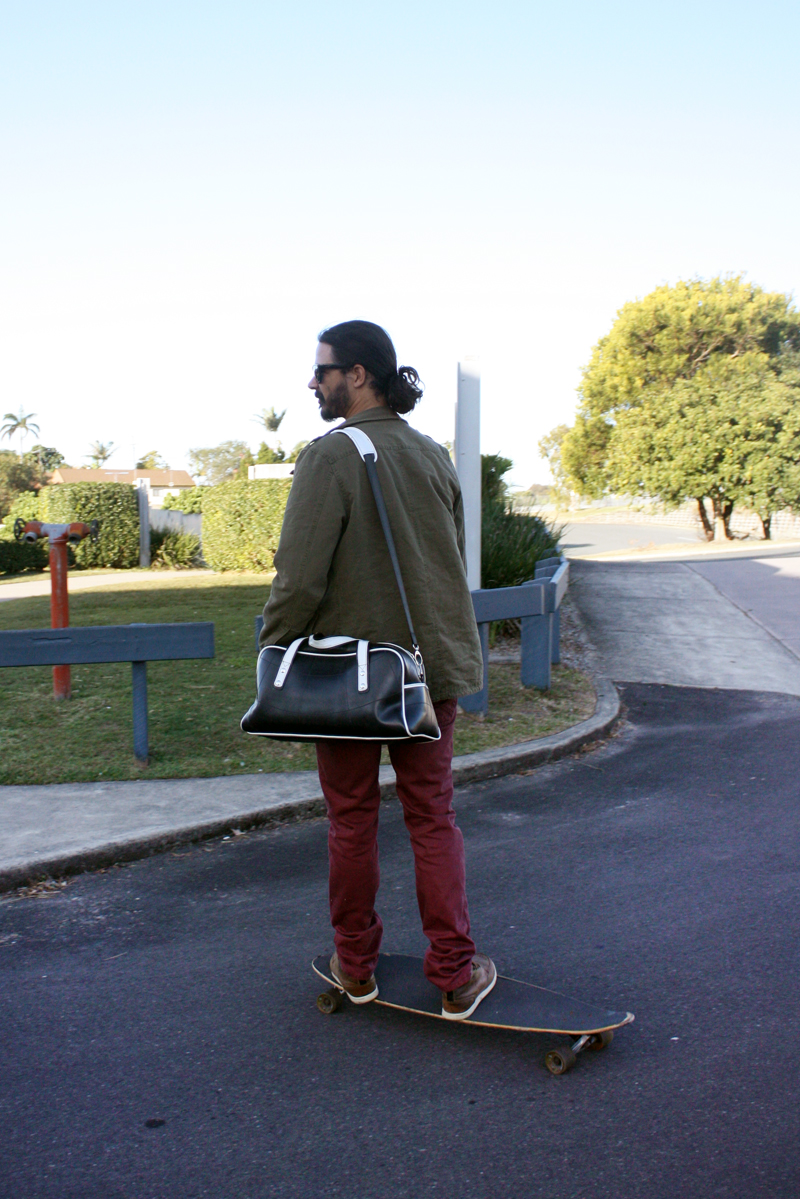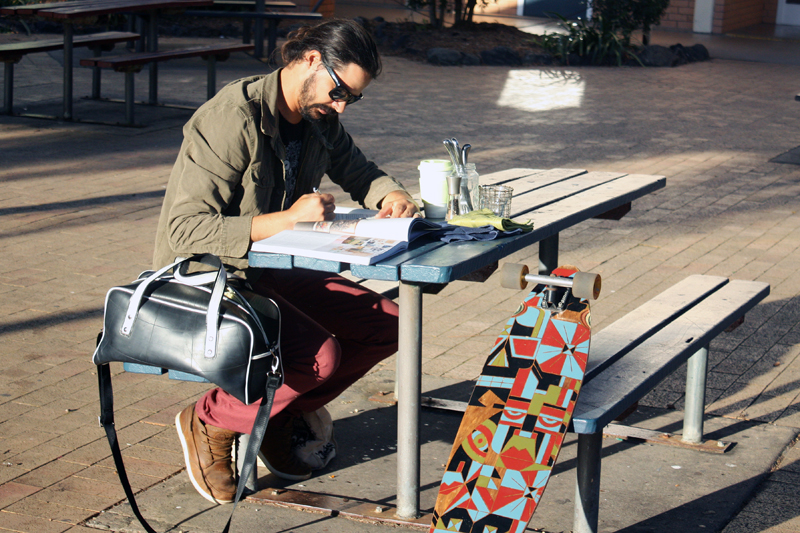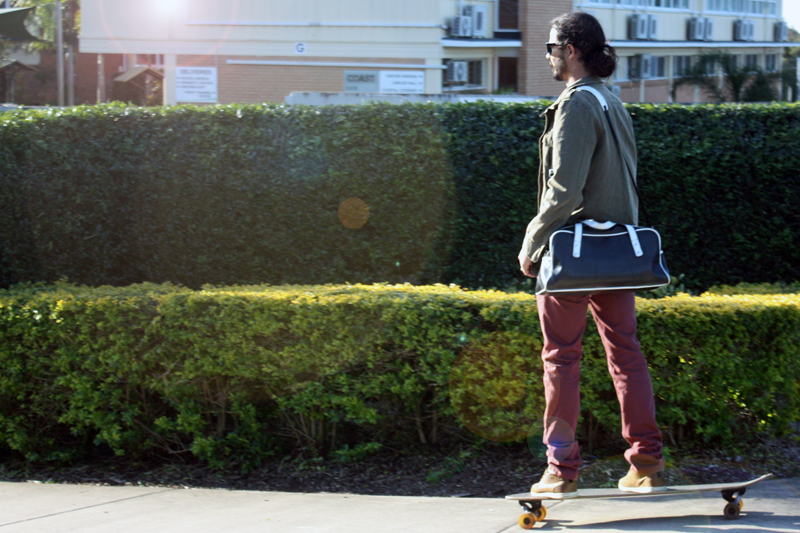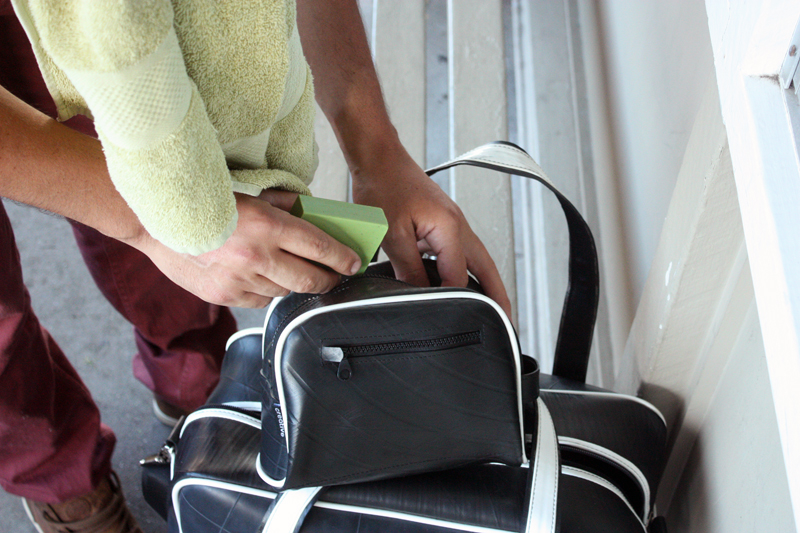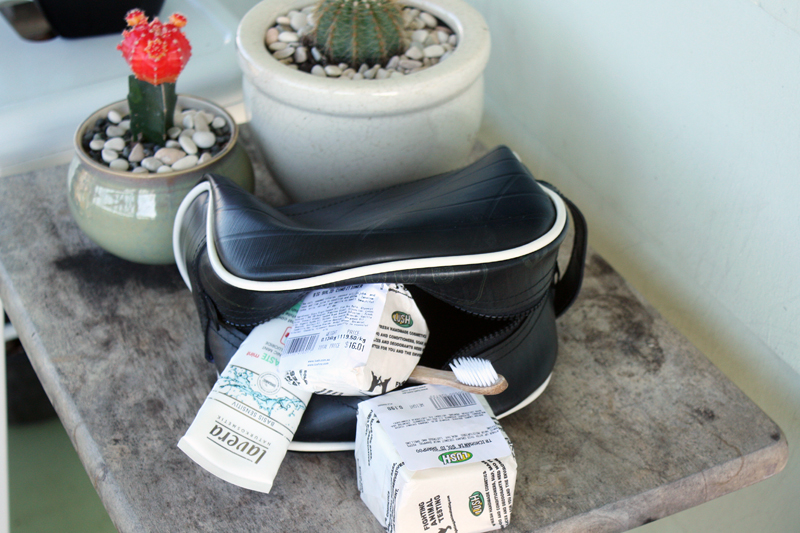 Buy less, choose well, make it last.
 Vivienne Westwood
Hi All! This is Ged. You may remember me from our wedding photo post way back in September last year.
Katie recently returned from a trip to Tasmania to visit family (that I sadly didn't get to join her on due to a respiratory infection) with some awesome presents for me thanks to the folks at Recycle Creative. Recycle Creative is a Tasmanian based, socially mindful company, founded by Tik (originally from Chiang Mai), and James (a Tasmanian local).
Tik and James, having spent plenty of time in Chiang Mai, noticed that many of residents of the area were innovative and adaptive. Feeling a desire to support the creative people of this region the pair started Recycle Creative as a way to encourage the crafts people to utilise reclaimed materials. Recycle Creative harnesses Tik's background in the garment making and textiles industry combined with James' head for International Business as a MBA. The pair both live with the values of compassion and kindness; Tik with strong Buddhist beliefs and a passion for social equality, and James undertaking post-grad research into lean manufacturing and corporate social responsibility in small and medium sized enterprises.
The best bit about Recycle Creative (other than their awesome bags but we will get to that later) is that their website allows you to read the story of the partners who made your goods. There is a photo of Pbong, a lifelong leather smith and father of three who, at one stage was earning just $12.50 USD for his work as a leather craftsman, proudly holding a child and one of the toiletries bags I now own. Pbong has only recently started working with recycled inner-tubes and sees the benefits in designing and producing with a recycled material. Working with Recycle Creative has helped ease the financial pressure somewhat but at the moment he still has to work full-time at the leather company to make ends meet. Tik and James hope that in the future Recycle Creative can provide a platform for a variety of talented designers and manufacturers to showcase their ethically made offerings. We can help them along the path by choosing to buy bags from Recycle Creative instead of picking one up from a chain store. A mindful purchase of an up cycled item like a gym bag from Recycle Creative rather than buying one from the surf shop means more work and better pay for Pbong, in addition recycling inner-tubes and reducing anthropogenic waste, which ultimately means less (lower paid) time at the leather factory making items from virgin, animal-based materials.
Ok… onto the product review. I haven't had these goodies for very long but feel confident in reviewing them on short notice due to previous adventures with an inner-tube wallet. Many Christmases ago Katie bought me a recycled inner-tube wallet from a brand called Nearly RoadKill (sorry I can't find a weblink). I have carried this wallet around for so long now with pretty much zero wear and tear that it made the need for replacement wallets disappear, and I do like buying new wallets (almost as much as that woman you know with the shoes). Which is good for the environment but bad for future gift givers who can no-longer buy me a new wallet every couple of years. Perhaps the longevity of my wallet is the reason that I can't seem to find the company that made it… they might have products so good that no-one ever needed a replacement? This Recycle Creative Retro Gym bag and Box toiletries bag is perfect for me as my work, constructing and managing recirculated aquaculture systems requires frequent travel. Sadly baggage staff at many airports have busy agendas and are nearly never careful with luggage. Many of my favourite suitcases and bags have been trashed in transit. The durable nature of this gym bag will make for perfect carry-on luggage. I am just hoping now that someone comes up with a design for a inner tube duffel bag with wheels for my check-in then all luggage issues will be sorted. The inner-tube toiletries bag is a stroke of genius. Most travellers will agree that you never really know what to expect in bathrooms across the world. From showers with no curtains to basin tops covered in unknown matters, it is always nice to know your toothbrush and soap is safely stowed in a water-resistant bag. Both items are immaculately made with heavy duty zips and piping so I know I will get many years of use out of them. The only downside? Sorry friends and family, I will be set for carry on luggage and toiletries bags for at least the next 10 years… you might have to donate gift money to OXFAM or pool it all together and save up for a family yacht.
I hope you enjoyed reading about these goodies as much as I enjoy being the new owner of them. Thank you Recycle Creative for making such great upcycled and ethically made goods.
Also… for the ladies out there… Recycle Creative do great Women's bags too! I could get Katie a Bowling Ball Handbag to match my Retro Gym Bag 😉 #couplesdressing
Cheers.
Ged.