SHOP
PRODUCTS & DOWNLOADS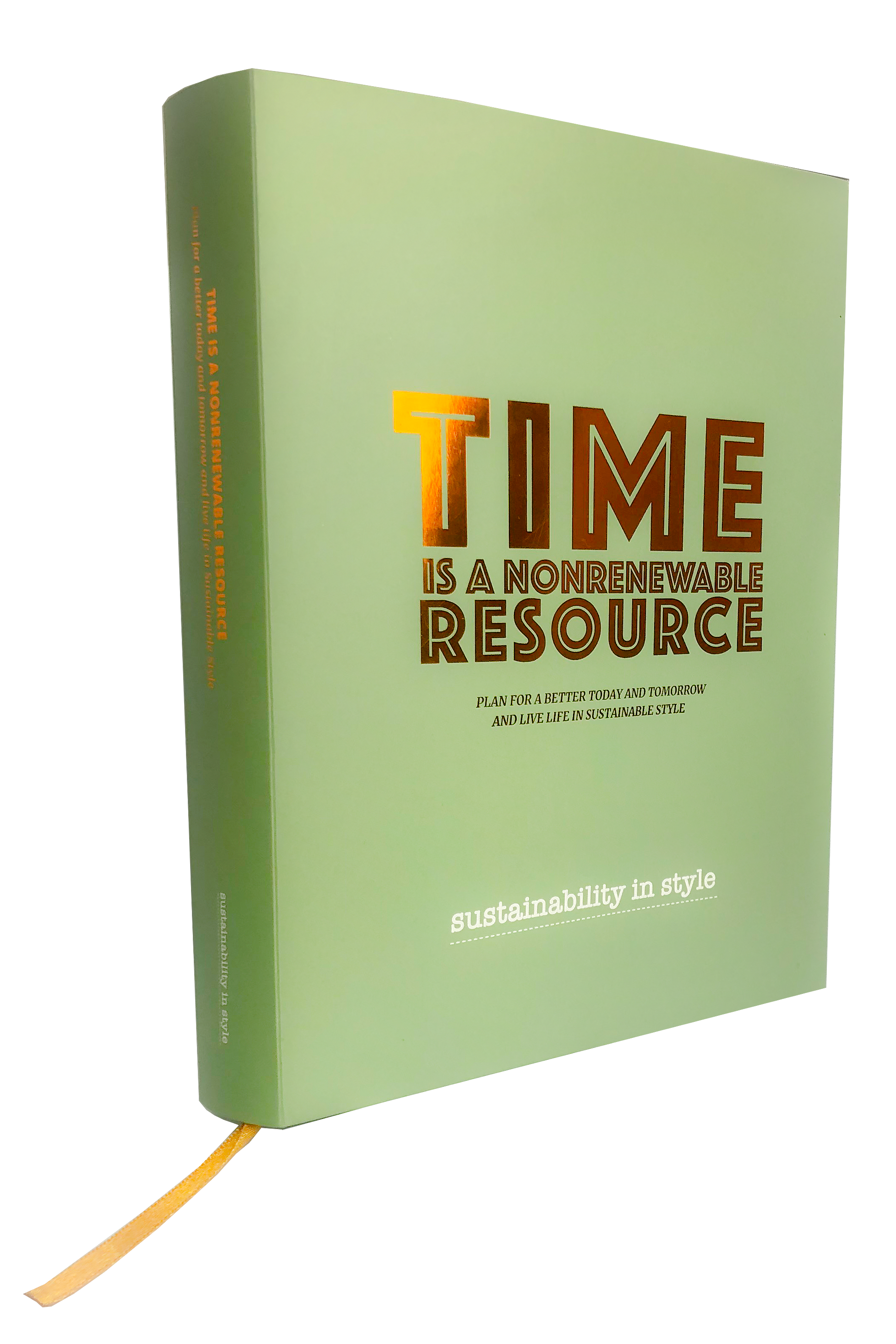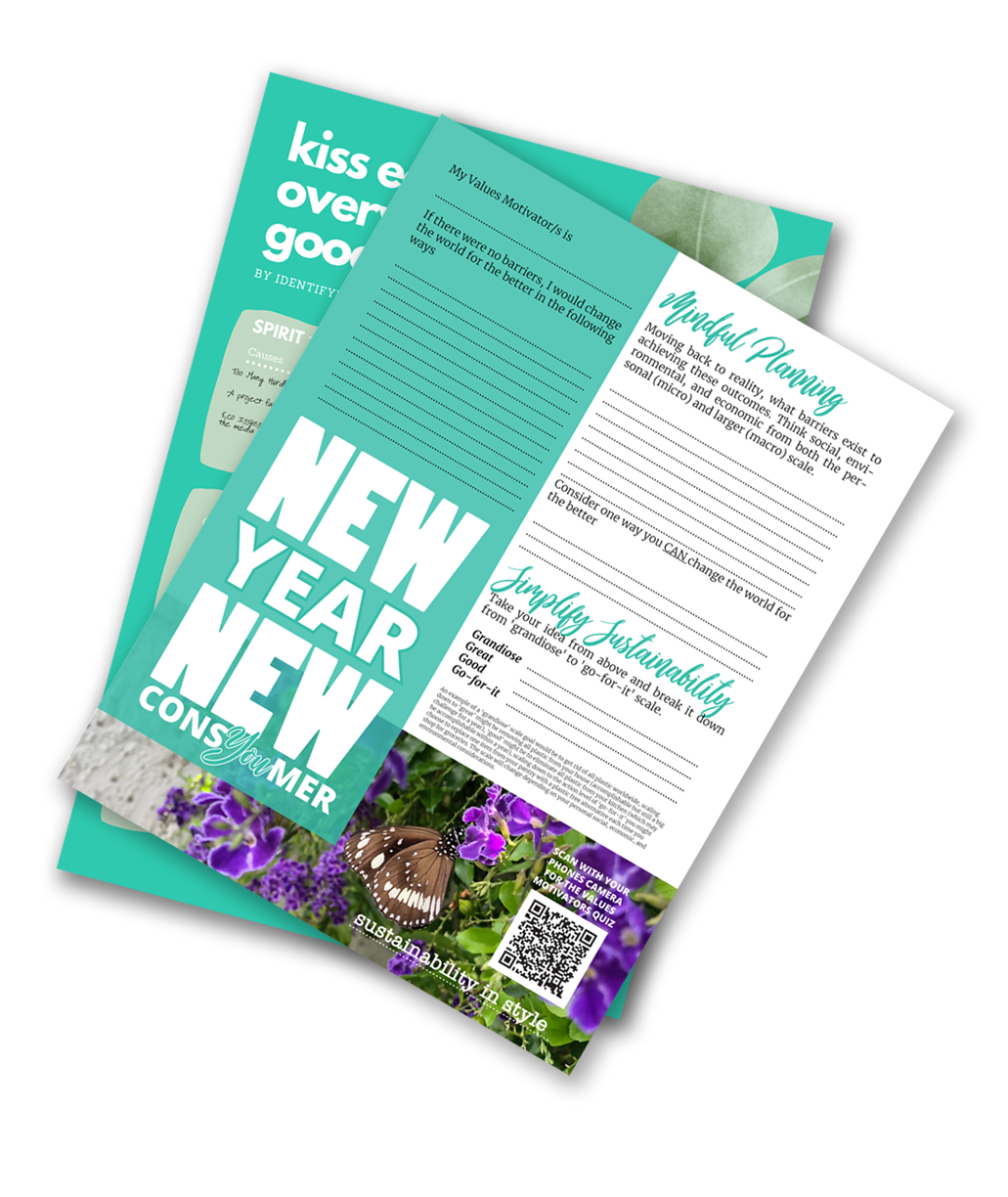 Here at Sustainability in Style we provide tools you can use for your sustainable living journey. We aim to help you identify what it is that motivates your Sustainable Self, to take action in Sustainable Style without eco-overwhelm.
WITH OUR SUSTAINABILITY PLANNER AND ONLINE PROGRAM
Introducing the ultimate holistic support system for changemakers:
Time is a Nonrenewable Resource: Plan for a Better Today and Tomorrow and Live Life in Sustainable Style. 
Your tool for navigating life in Sustainable Style based on your values so you can take action on the issues you REALLY care about.
THIS SELF-COACHING PROGRAM IS FOR PEOPLE WHO HAVE: 
Experienced eco-overwhelm from time to time (or all the time).
A desire to be a change for good in the world and don't know where to start.
Been working hard on living life in  Sustainable Style and need space for Sustainable Self reflection
A passion for planners and planning.
A pulse and want to leave the World a better place than when they found it!
We believe that support tools for living life in Sustainable Style should be available for everyone. These free downloads and worksheets are just one part of the many offerings we provide.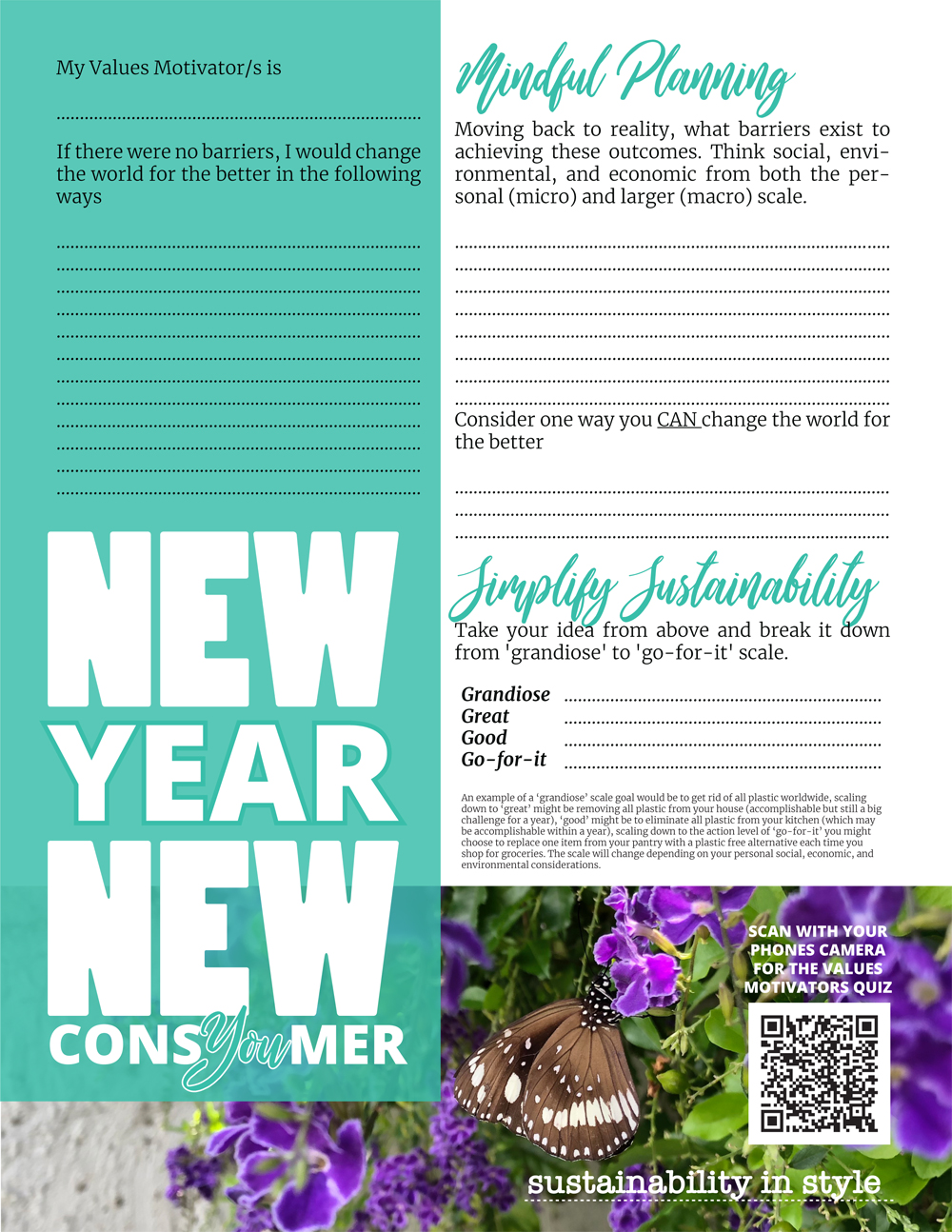 MINDFUL PLANNING
Are you looking for a way to break your big-picture sustainable living goals into actionable steps?
This FREE worksheet offers a strategy to simplify those macro-scale sustainability issues into a go-for-it approach to taking action (without the eco-overwhelm).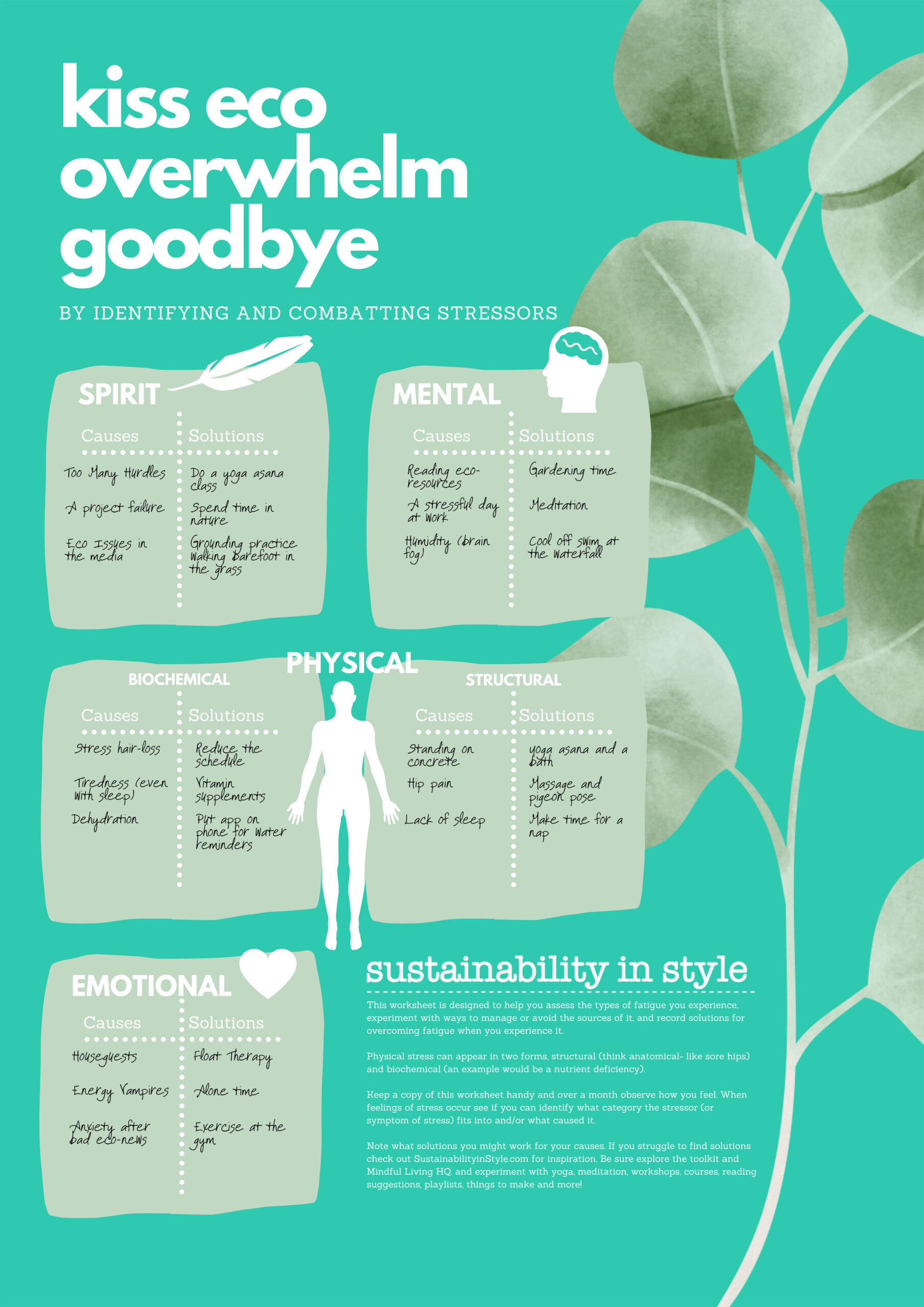 STRESS LESS
Have you been feeling overwhelmed by your sustainability efforts? Eco-overwhelm is a familiar feeling for those who are taking action for sustainability issues they care about.
This FREE worksheet provides you with a simple strategy to track causes of stress by category and help map solutions to mitigate stress and avoid feelings of overwhelm.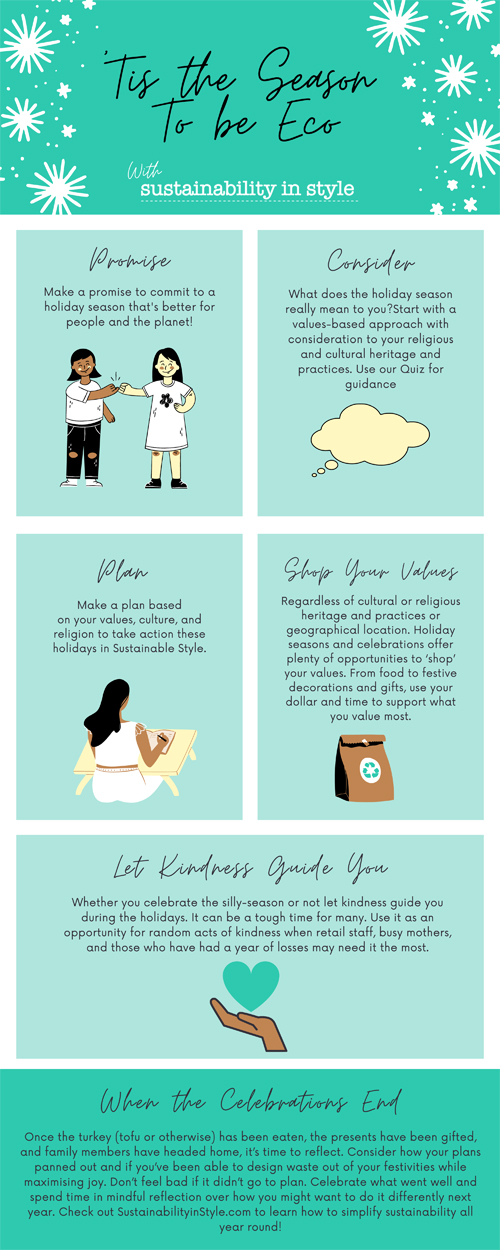 HOLIDAY KINDNESS
During our 'Tis the Season to be Eco holiday campaign, we offer a mindful guide to celebrations.
This FREE download offers a kind approach to planning, reflection, mindful consumption, and sharing. Save it to your phone or print a copy on recycled paper and place it somewhere as a daily reminder in the lead up to the holiday season.