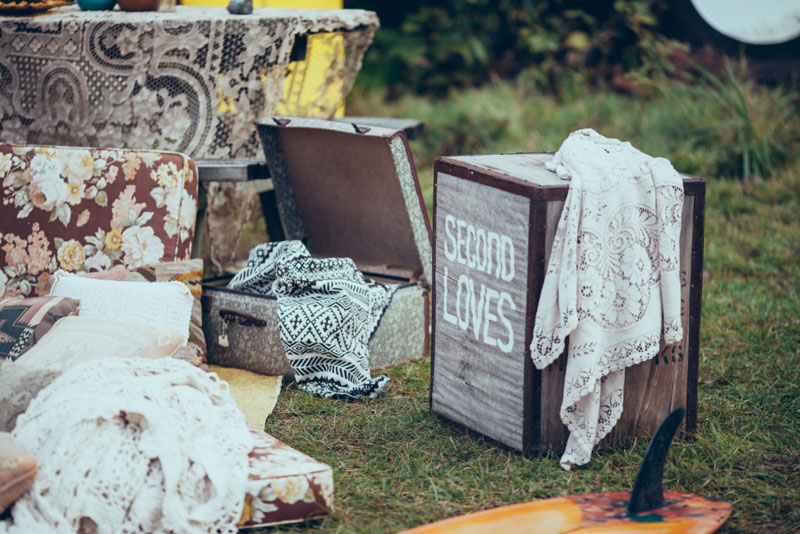 Second Loves
Many of you who follow Sustainability in Style regularly will know that there is a firm belief here that style is something this comes from within. It's that certain way that we express ourselves through our attire, and body language. Clothing is a tool for taking a small part of our soul and shining it out there to the World to see. The beautiful Nat, founder of Second Loves Clothing a Byron Bay based vintage and bohemian  second hand clothing label shares this sentiment and strongly believes that her everyday attire is a part of her.
My clothes are connected to the people I love in my life, experiences and memories, and all of them, in their own way have a little story ~Nat
Nat has lived in Byron Bay for years now and spend her days hunting for seconds and vintage goods. She loves finding 60's & 70's gems, 80's get ups, 90's unique, leather treasures, one off vintage pieces, handmade accessories, home sewn and altered garments and more for her online store. Finding such a wide array of goodies on her travels Nat is able to cater for most styles, sizes and shapes and hopes to suit souls all around the globe.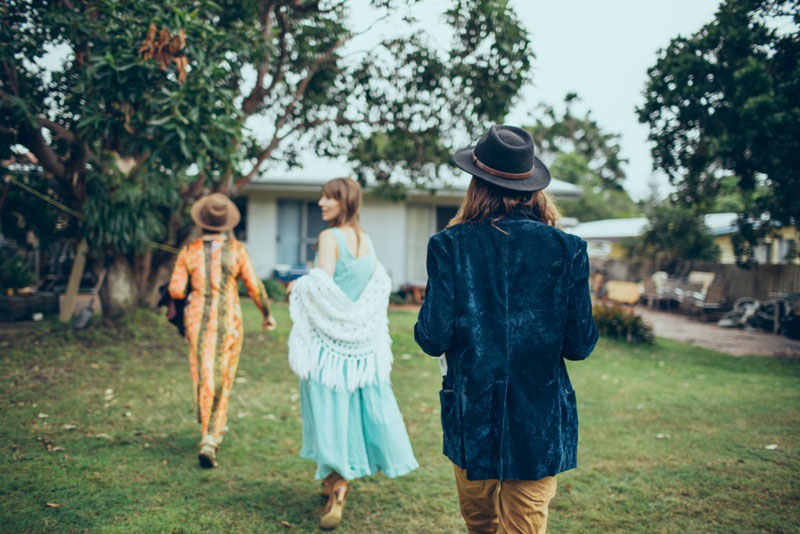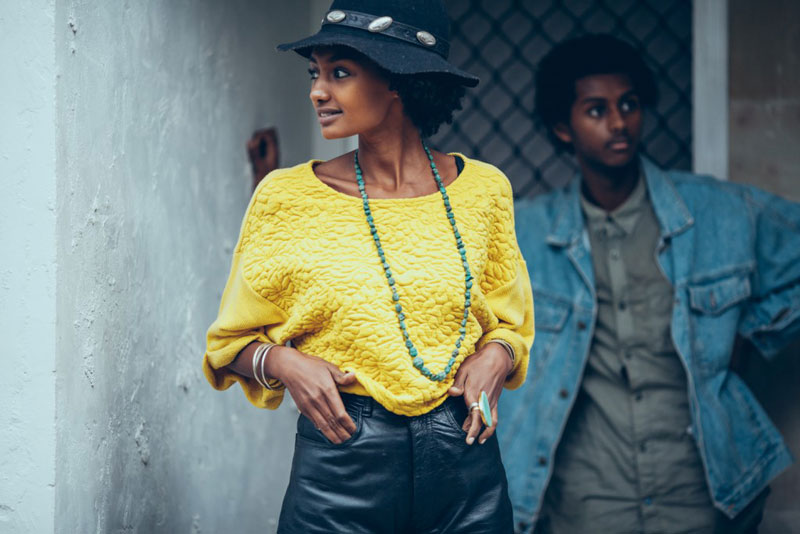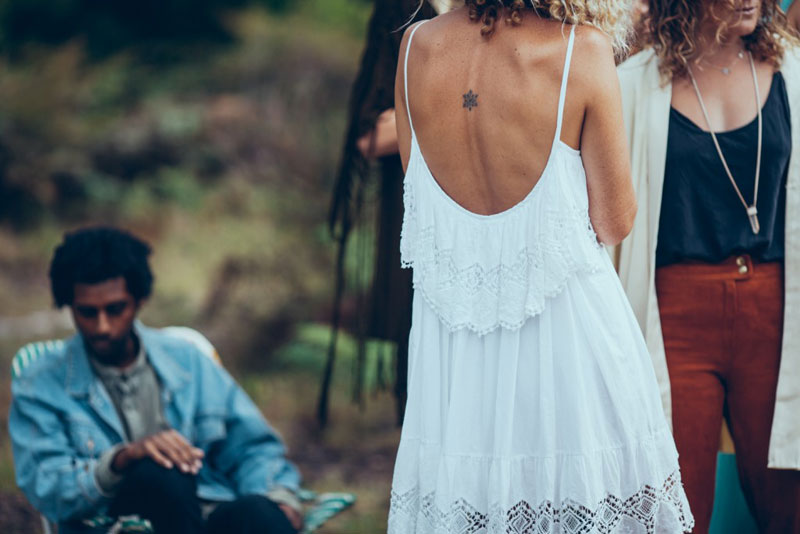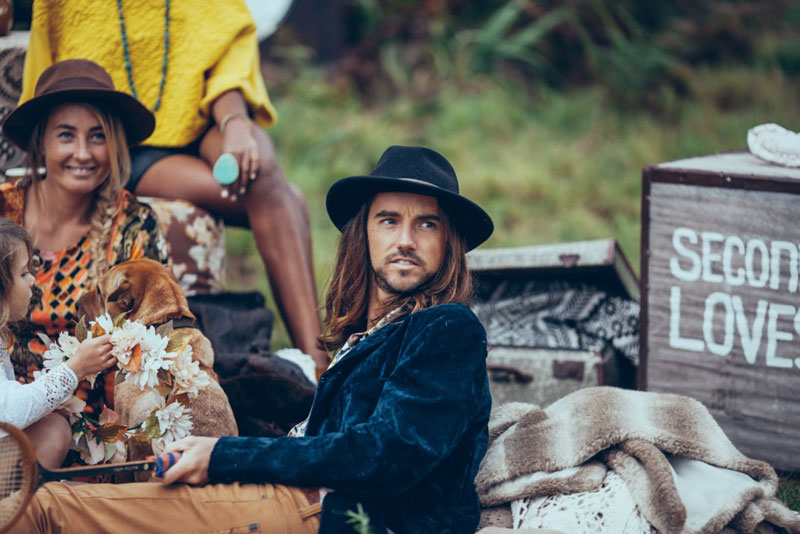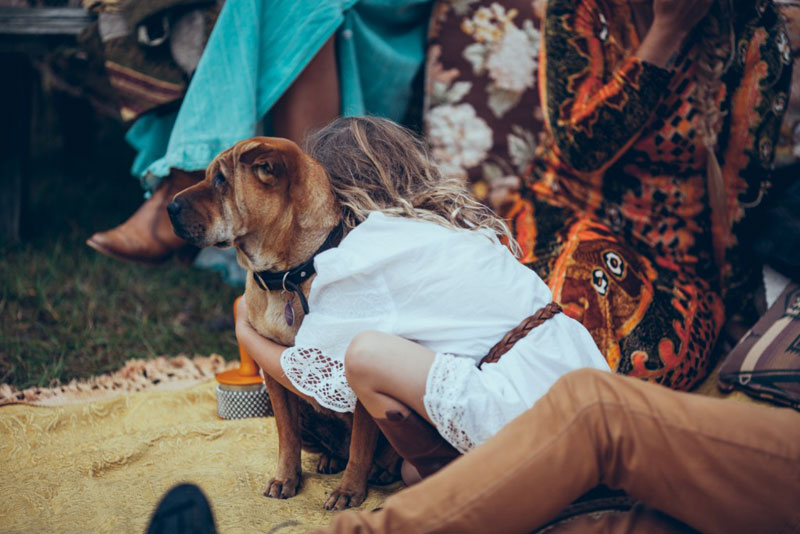 Power to the People
Not only does Nat's vision of clothing and style fit with the values we hold near and dear here she also believes in the important of finding a more sustainable way not just to shop and thinks that buying secondhand goods is a great place to start. That;
By reusing things, we play a part in ultimately the need for less, which in turn means less of the new needs to be produced. Each individual can play a part in protecting our resources and this beautiful planet.
This philosophy of shopping consciously spreads much further than the clothes we put on our backs. Consumers have power. If you become aware of when you are spending your hard earned money, you can make a conscious choice about where each dollar is going. We can all help a little by simply buying local and from small businesses whenever you can, and of course second-hand and vintage. Nat believes that shopping secondhand online is a good way to avoid the clothing tags, receipts and other unnecessary items that can come with shopping in-store and opts to send her items with minimal packaging.

Own a slice of Second Loves.
Due to technical difficulties (i.e. I'm clueless about eBay selling and failed at noticing I could only list 10 items with a new account) I'm going to list some of the beauties that Nat has kindly donated for auctions here with the opportunity to make an offer. The items pictured above are available for you to 'buy' if you get in contact with me with an offer. All the proceeds will go straight into the Dressember fundraising mission. There are three items on offer at eBay including the vintage dress pictured above, a pair of denim cut offs, and a bohemian wrap skirt.  The following items are available for offer right here and now and all you have to do is email and let me know how much you would like to donate to Dressember in exchange for the item. Postage will be $8.25 for a parcel post bag.

Item 1
Trent Nathan size 12 dress (looks true to size) in good condition. There are some small marks on sleeve but barely noticeable.
No fabric labels but the main dress fabric feels like a linen (could be a rough cotton) and the lining feels silky but could easily be a polyester.
email contactus@sustainabilityinstyle.com with a price offer!

Item 2
Beaded Portmans top in a size 8. Has tag and extra beads attached. Polyester fabric and lining.
The straps are buttoned on the inside and can be adjusted in length or covered to a cross over back.
email contactus@sustainabilityinstyle.com with a price offer!

Item 3
Boho poncho. Beautiful lightweight knit. No tags. Feels like an acrylic knit.
Would fit most sizes as it slides over the head and has no seams or arm holes
email contactus@sustainabilityinstyle.com with a price offer!

Item 4
Beaded and embroidered shirt. Marked as as size M but would likely fit Australian size 8-10.
No fibre content label but feels like a cotton elastane blend with some stretch. Has invisible zip up side so can be worn more fitted.
Very small mark on shoulder hardly noticeable and should come out in the wash. Otherwise in great condition.
email contactus@sustainabilityinstyle.com with a price offer!

Item 5
Stunning vintage nylon number! This dress is VERY pretty.
Flower motif on the front V and sheer on the back
Marked a size 16 but as it's a vintage item I would suggest it would best fit an AU size 8-10 (standard sizes changed as we as a planet got larger).
email contactus@sustainabilityinstyle.com with a price offer!
Feel free to get in contact if you have any further questions or would like additional photos. Let's get these pretty things to happy new homes and raise some money for Dressember!