SUSTAINABLY STYLISH
LEADERS
Whether you're living off-the-grid in a self-built tiny home or inhabit a suburban home in an estate, we all have our role to play in making the world a more sustainable place. Our Sustainably Stylish Leaders interviews celebrate how we can take action in a values-based way to carve a more sustainable future for people and the planet without overloading ourselves to the point of eco-overwhelm.
These interviews are conducted with people just like you. People who care about the planet and want to make a difference in their own way. Join us in celebrating the impact that one person makes by taking small and mindful steps towards a better tomorrow, today.
We hope you find joy and inspiration from your Sustainably Stylish peers.
You may have seen in our free magazine or socials that we've got a bit of a Sustainability crush on the Plastic Free Sunshine Coast team. These go-getters won't let anything stand between them and making the world a better (and far less littered) place. We were thrilled when one half of this Sustainably Stylish duo, Alori Gapes, agreed to share some of her rare quiet time with us answer a few questions about how she got motivated to take action on oceanic plastic pollution.
For those readers out there that are meeting you for the first time would you kindly introduce yourself?
Hi I am Alori from Plastic Free Sunshine Coast, my partner Ben and I run community beach clean ups on the Sunshine Coast and want to engage the local community to care about reducing plastics!
Can you tell us more about Plastic Free Sunshine Coast? To start off, what was the inspiration behind this movement?
Plastic Free Sunshine Coast begun as a way to connect all aspects of the local area. Hence why a broad name was chosen so that we are able to have freedom to engage with all businesses on the coast that are reducing their plastic alongside other individuals who do their best to be sustainable, and also bring people of all ages and walks of life who are a part of the sunshine coast community to events that allows them to learn more on plastic pollution and how to be more sustainable! I found this was a gap that was missing on the Coast! It feels like there are soooo many epic individual organisations doing awesome work for the planet but there didn't seem to be a platform or event that was bringing all these people together and that I what most motivates me with Plastic Free Sunshine Coast!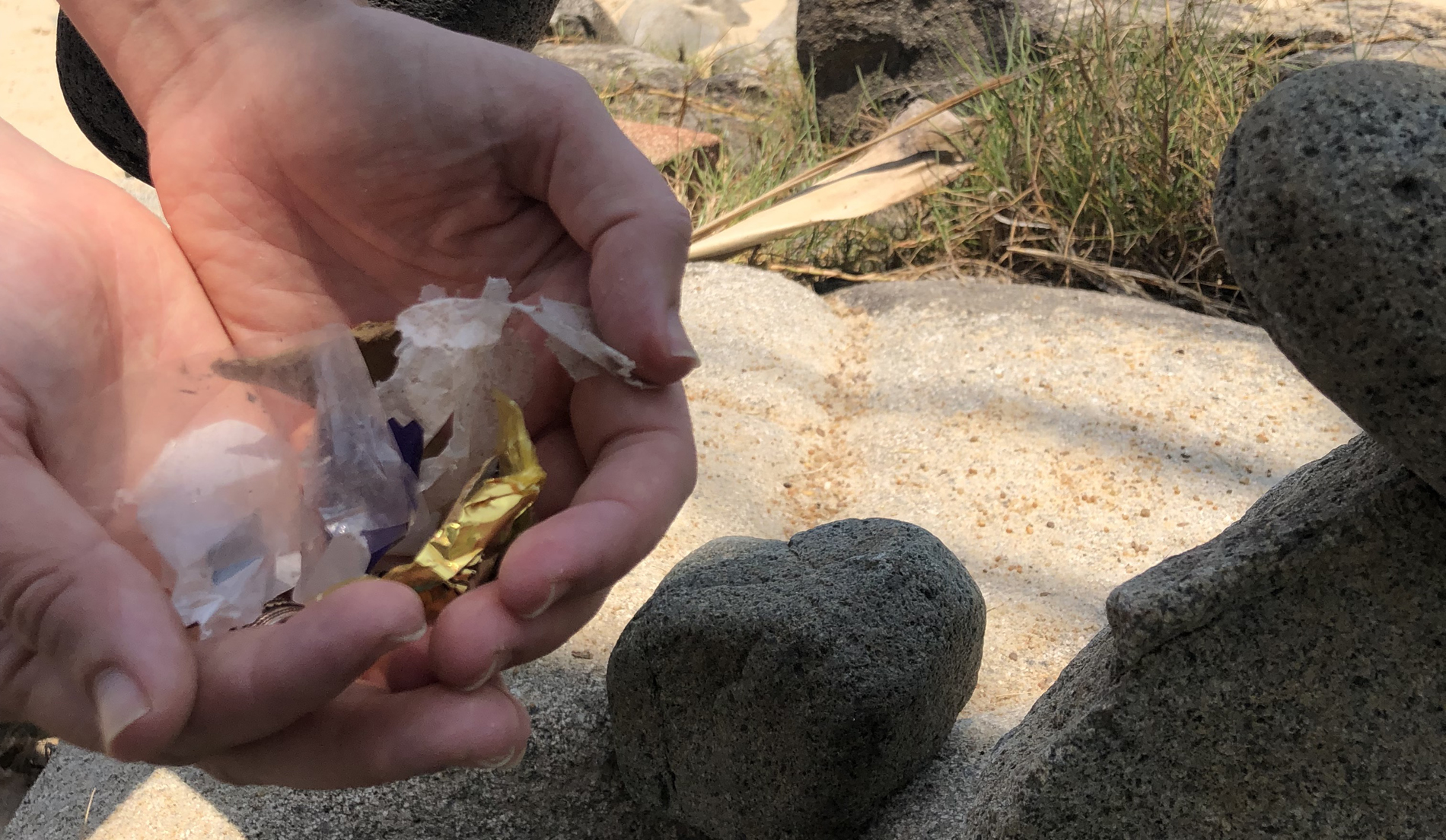 Tell us a little more about how you inspire sustainable action through your clean-up events?
Beach clean ups are such an amazing way for people to realise the implications of the daily choices they make and the harm it can do to the planet.
I'll tell a quick story- at my Alex Beach Clean Up in May 2021.  A local who walks along the beach every morning came up to the sign in tent at the beginning of the clean-up, and said to me
'I don't know why you are doing a clean up here, I walk this beach every morning and there is no rubbish'
I then said to them I would love for you to take this bag and gloves with you for the rest of your walk and just see if maybe anything pops up for you to pick up and bring back here when the clean-up ends. Off they went with the bag and gloves and came back at the end of the clean-up with a half-filled bag of 1kg of rubbish to add to the pile of 70kgs of rubbish off the beach picked up by everyone and we had a moment of just looking at each other and smiling – the moment that he realised he has been missing perspective. Moments like this are priceless, beach clean ups not only make you realise the damage we are doing to our beaches from pollution, but they inspire you as you see all the amazing change makers there who care for the planet just as much as you and that gives you so much hope and motivation that we can do better!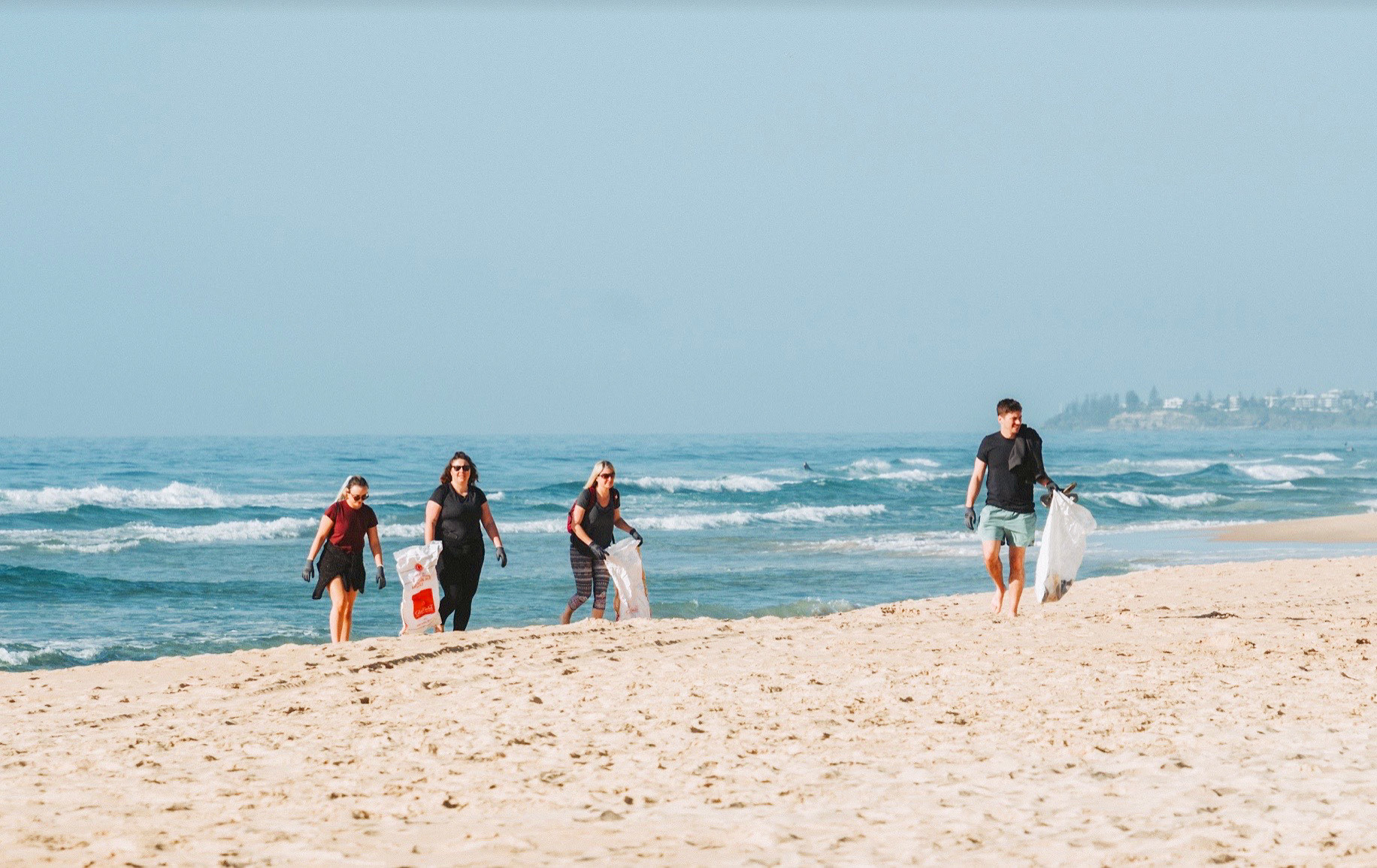 What's the weirdest thing your teams have uncovered during clean up events?
Cigarette butts I had absolutely no idea where such a big issue on our beaches and oceans until I begun participating in beach clean ups! Holy crap they are bad and they are everywhere! Smokers seem to think they can fling their butts anywhere and they will just disappear… absolutely NOT the case, we pick up thousands of cigarette butts off the beach in just a 1 hour clean up! This simply isn't good enough.
What would be your top tips for people who might be inspired by to organise clean-up events in their local area?
DO IT!!!! It can seem overwhelming but it's really not, get your friends and family together and either register on clean up aus or through council if you want it to be a full-on event or if you want it to just be super breezy with a few people just gather a bag each and some gardening gloves and go do it! Remember we all have the power to create change bigger than just ourselves through engaging the community!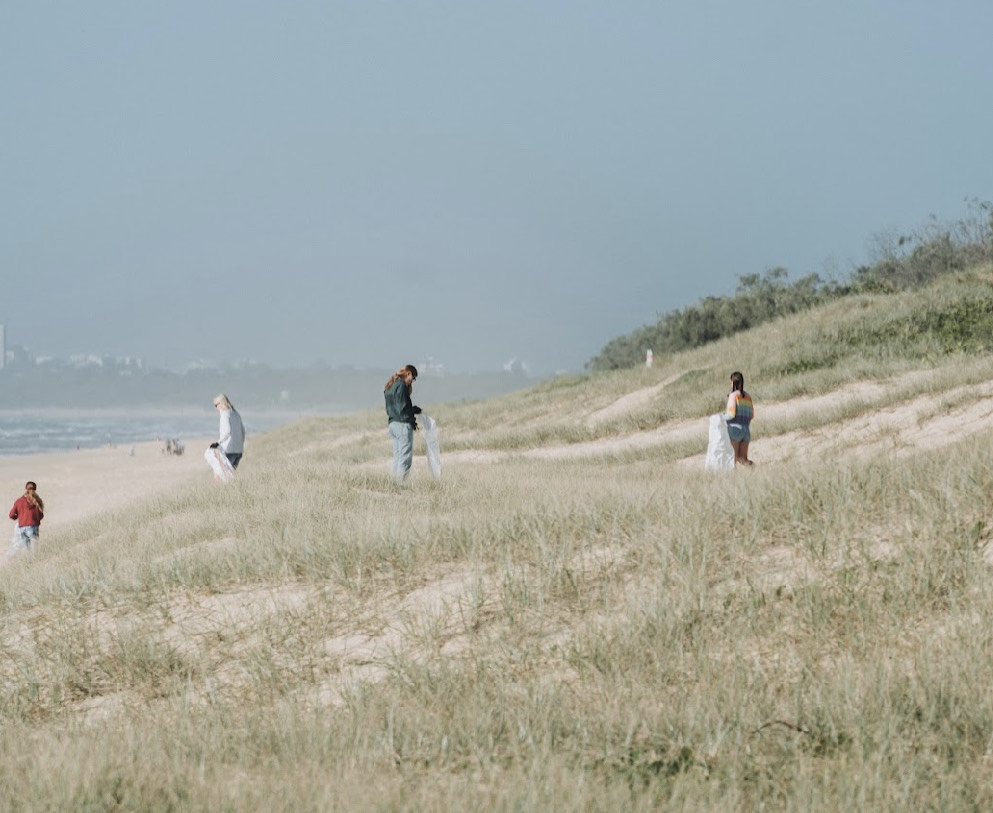 What keeps you motivated to continue your sustainability mission?
That one day I hope there may be a time that when we visit the beaches, we don't have to keep our eyes peeled for plastics on the shoreline!
What's your favourite sustainable living or environmental quote?
My fav quote of all time that also does relate to sustainable living a lot is- KNOWLEDGE IS POWER!
You can follow Alori and the PFSC  journey at Facebook and Instagram.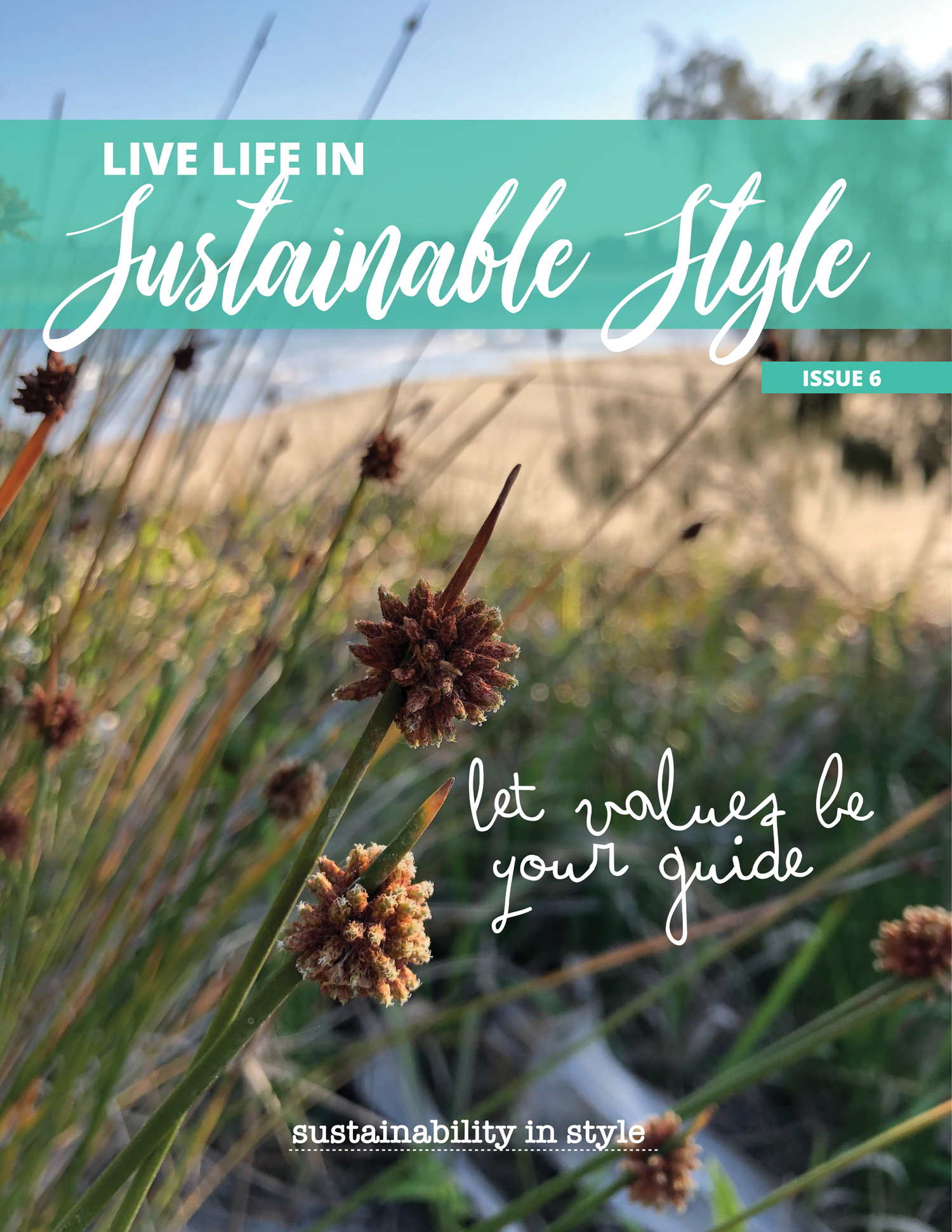 Have you seen our free magazine 'Live Life in Sustainable Style'? This interview was featured in Issue 6. 
Our magazine is a comprehensive highlight of the suite of tools we have designed to help simplify sustainability so you can take action on the things you care about (minus the eco-overwhelm). The content ties together our themes and invites inspiration from other wonderful contributors in our community. In a fast-paced media-saturated landscape, we hope that this way of sharing will provide you access to all our useful tools, without feeling lost or overwhelmed. 
We hope that you enjoy getting your Sustainable Style fix in this easy-to-read format and that it gives you a break from the abundance of social media updates and overflowing inboxes we now navigate daily
.