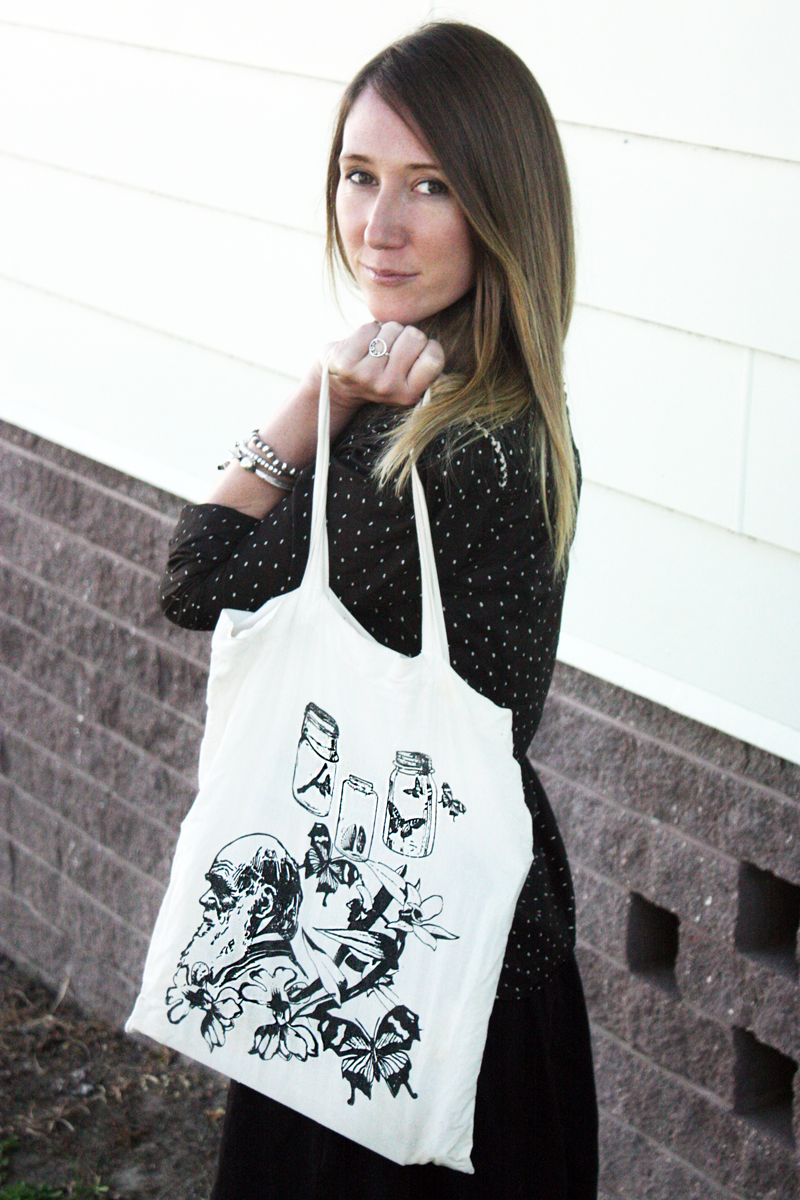 Plastic Bags SUCK!
The fab and friendly Erin from The Rogue Ginger has tagged me to join in the Story of Stuff moment to show off our reusable bags and prove to the people of California that plastic bags are so not cool. I loved Erin's little back story regarding her involvement in the #mybag movement so I thought I might share it here.
I was recently in LA and enjoyed a bike ride from Manhattan Beach to Santa Monica. Along the way we passed through Marina Del Rey near the Ballona Wetlands where we were dismayed to see endless plastic bags stuck to rocks along the creek. This creek runs right into the ocean and it's only a matter of time before the plastic will end up there.

I'm not a citizen of California so I won't be voting. But I am a citizen of this world and I believe that if a state like California can get plastic bags outlawed then it could create a domino affect, inspire other communities to stand up asking for a ban in their own country ~ Erin A.K.A The Rogue Ginger
I personally haven't had the chance to visit Sunny Cali just yet but hope that by the time I get there those pesky plastic bags are gone and the good people of Cali are totally toting reusable totes (say that one ten times fast…I dare ya)
So what's the story of my fave reusable bag?
This little cotton number was one that I got way back in the first year or two of my undergrad. Having discovered a new found passion for all things biology, evolution, and taxonomic classification what better way to display my #nerdpride than carrying around a Charles Darwin organic cotton tote from Snoozer Loser NY. This baby has held text books, lap tops, groceries, naughty op-shop purchases from sneaky uni breaks, beach towels and togs, lunches, market groceries, and dog treats (just to name a few). The best part about owning this tote is that people would say to me 'oh how pretty I love your bag….oh….what's that old man doing on it?' which was the perfect segue to get my nerd on and talk all things science. The bag is looking well loved now. It has tea stains all over it from where my reusable tea thermos would leak when I was teaching late night tutorials and desperately trying to stay awake. Somehow it managed to look good as new for the photo! I think there will be many more years of Charlie boy bag love to be had before this gets too worn to continue life as a bag. Upon it's demise it will be ripped up for rags, and eventually go back to the earth in the compost.
Want some shocking looks at plastic pollution?
You don't have to look very far to see the impact that stray plastics are having on our environment. One of the primary issues that we are facing at the moment as a result of plastic bags is ocean pollution. This little infographic from the Australian Marine Conservation society does a great job of explaining the way that plastic rubbish impacts our marine ecosystems.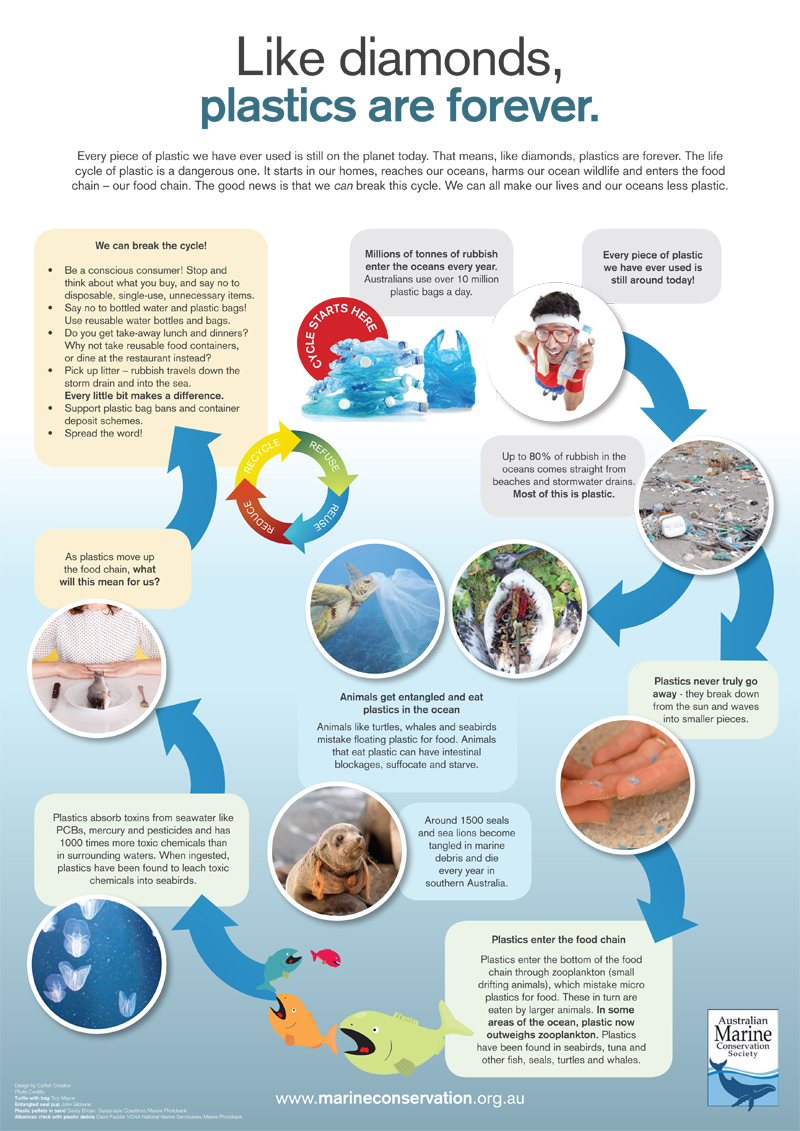 Another interesting watch (a few years old now but still shocking) is the Garbage Island documentary. It has a little bit of swearing in it but would would f@*$ing swear when they saw how much crap is floating around our oceans!
The following are a bunch of posts of days past that might interest those who are plastic-not-so-fanstastic inclined. I'm still attempting to get a bit better organised with my blog post filing but just haven't quite had the time to work on it just yet. Slowly does it.
It's your turn to share now!
Head to Instagram, Facebook, or your blog and take a photo of yourself with your favourite reusable bag. Tag it #mybag and beam with pride that you are now one of the proud faces of the reusable bag movement.