Isn't it way sexier to take care of the planet than it is to trash it?
Um… Hell yes! Sadly we're trashing the planet and the way we consume food has a lot to do with it; takeaway coffee cups, lettuce in plastic bags, a raw deal for farmers, double beef pattie burgers… The food we choose to eat contributes more to our eco-footprint than our transport and home energy use combined. As a result, we are wreaking absolute havoc on our climate.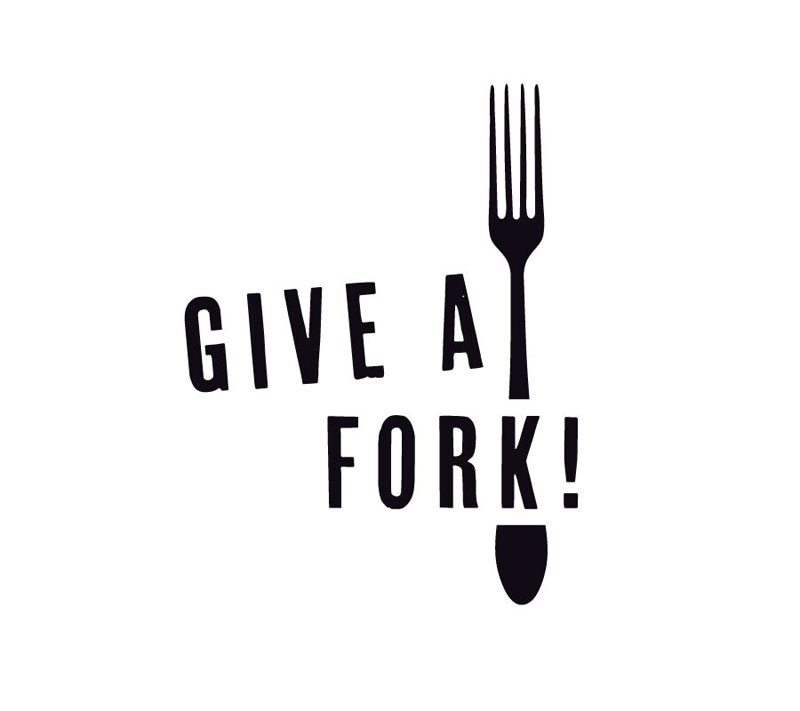 But What Can I Do About It? 
For the month of April Sustainable Table and Sustainability in Style (along with loads of other #grexy ambassadors) are asking you to Give A Fork about your food! Give a Fork is a month long campaign that aims to help us work on simple ways to reduce our food related footprint, in addition to raising fund for Sustainable Table (an awesome organisation I actually studied as part of my Sustainability undergrad) to continue their important food education and awareness work. For those who want to know a little more Sustainable Table is a not-for-profit organisation that empowers people to use their shopping dollar to vote for a food system that is fair, humane, healthy and good for the environment.
You can get involved during April in two ways:
1. By ordering the Give a Fork! Special at a participating restaurant This special adheres to our 4 Food Rules, with a donation from each dish supporting Sustainable Table.
2. By taking on one of three 30 Days to #Grexy challenges (ranging from a teaser and upwards). The cost to participate starts at just $20 (with the option to make an additional donation to Sustainable Table). In return you will receive information, eBooks, tips and tricks to support you along the way. All fund raised supports Sustainable Table's food education and awareness work.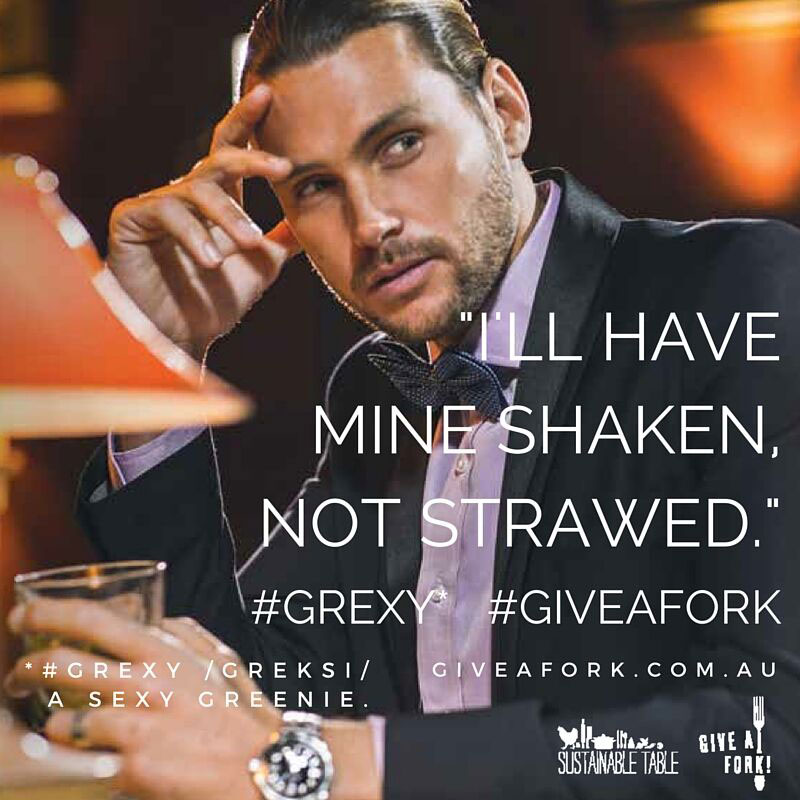 Ok… I know what you are thinking! What is Grexy?
The Give Fork Team have coined the term #grexy (sexy greenie) to spark an online conversation and to show that associating with environmental causes isn't all doom and gloom, it can be empowering and fun whilst totally elevating your look!
 grexy /greksi/adj. used to describe a sexy or appealing person who is also a greenie.
Next time you are on social media and spot yourself a sexy greenie (let's face it what's hotter than seeing someone pick up other peoples trash on the side of the road… NOTHING!) be sure to tag them #grexy. Perhaps you fancy yourself a coffee in a reusable cup? Well you my friend are totally #grexy. Own it!
Are you keen to join in? You know you want to! Jump aboard the challenge by clicking here and let's bring the #grexy back to being eco friendly.