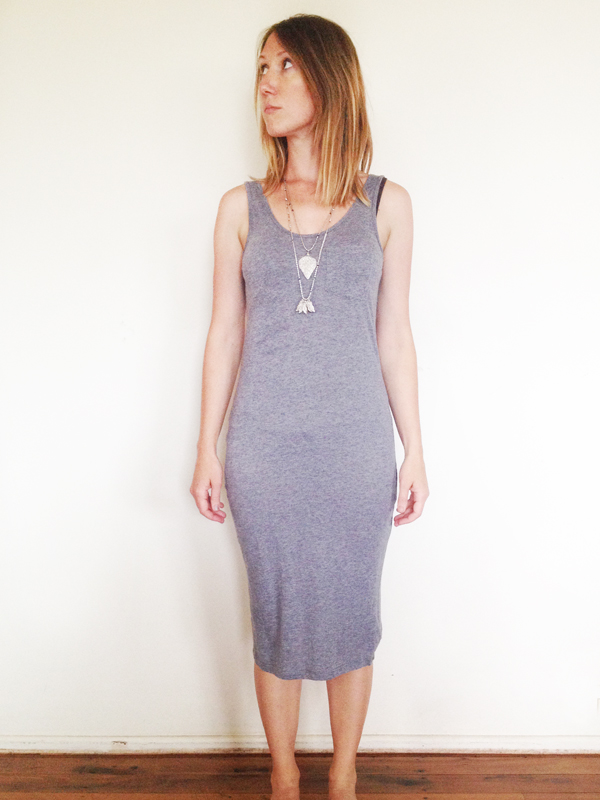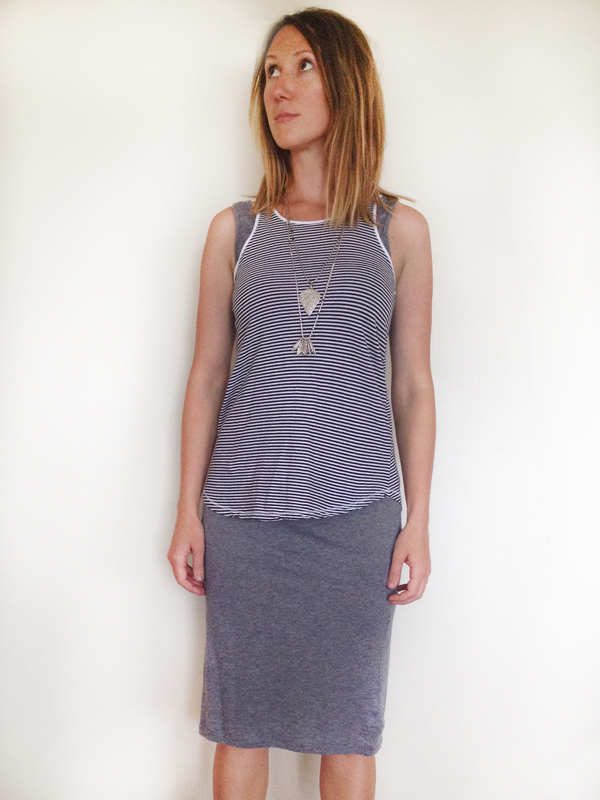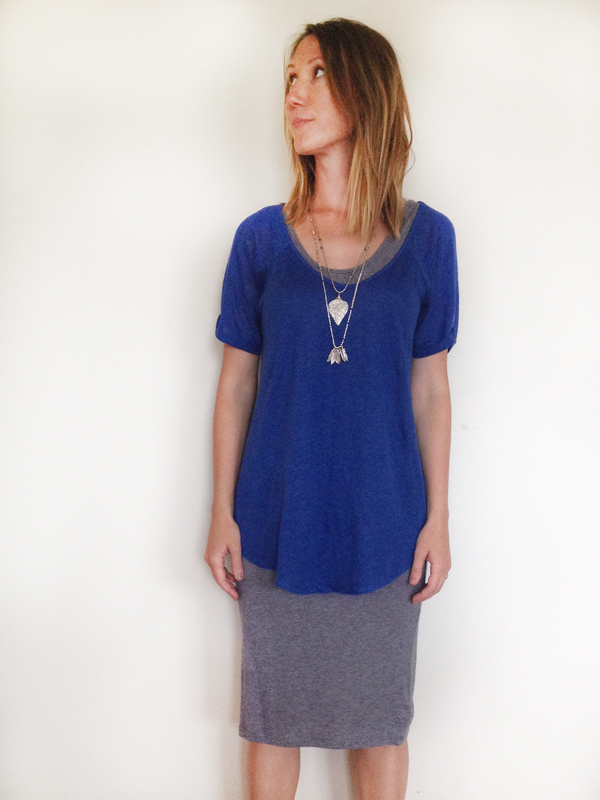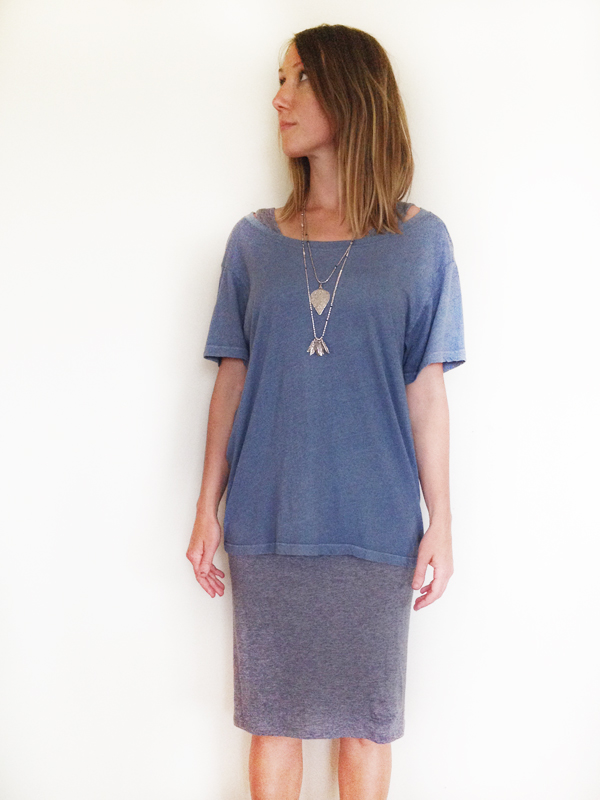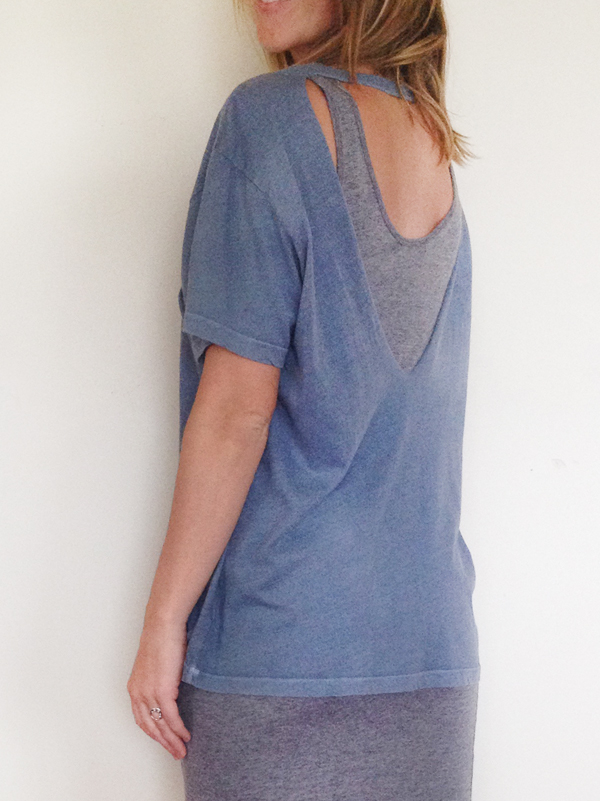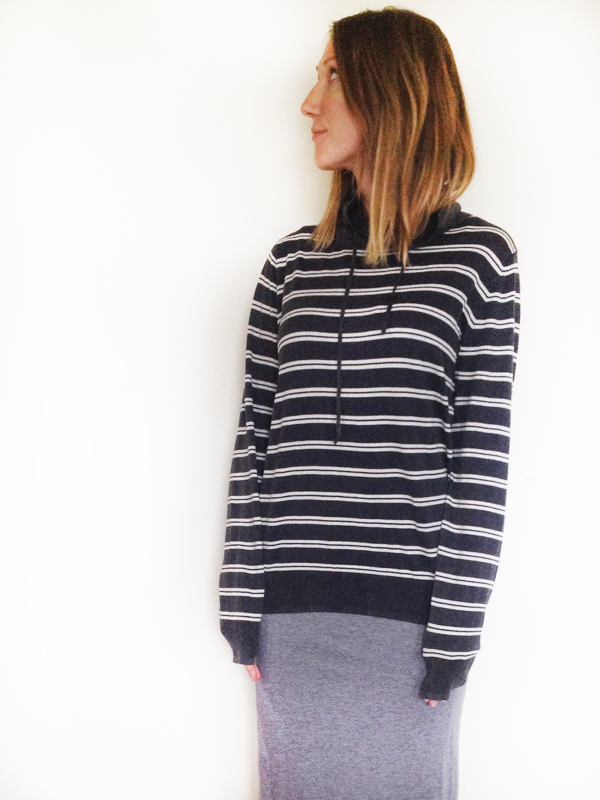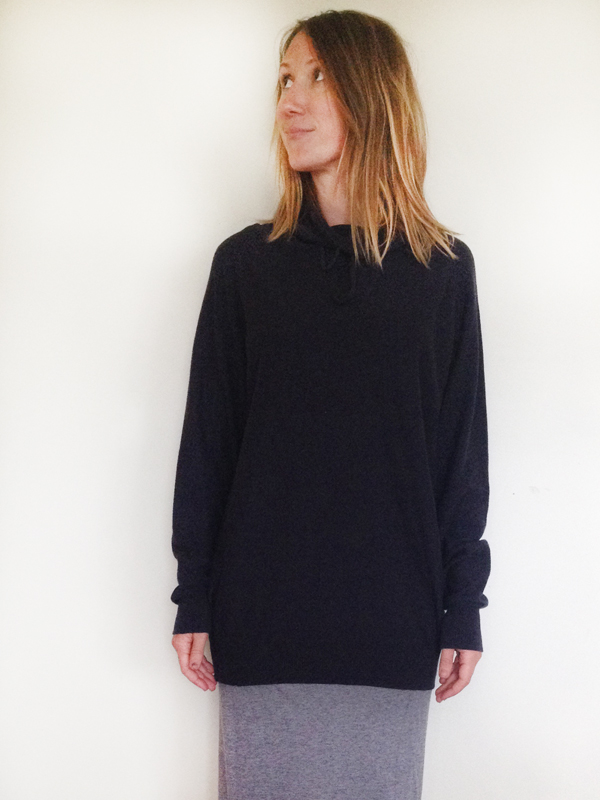 Thrifting is such a thrilling sport!
Today I headed to the thrift store to look for a waste paper basket of some sort (we don't have anything that fancy at home and probably should own one) for a photo prop for the 'Waste Weigh Up' Challenge. I found nothing what-so-ever in the we way of waste paper baskets but instead came home with the mother load haul of basics. Having carefully curated a list of 'needs' (thanks to the INTO MIND workbook) these babies satisfied many of the list criteria for just under sixty dollars! The biggest bargain being the long line grey tank dress, which was on the $1.00 rack out the front of the thrift store. The most expensive numbers were the lightweight cotton sweaters, that were brand new with tags on, so cost a little more at $20 a pop.
The stripy tank and one dollar dress are in fact from my pre-challenge basics favourite 'Sportsgirl', however at a grand total of three dollars for both the dress and the tank, it was an unthinkable bargain! Neither item looks like it has seen more than one or two wears before donation. Both the blue tees were new with tags, the bright blue is a Zara linen tee which has a delicious handle. I have a similar colour blue silk number that you may have seen in the Wardrobe Workout and with how many compliments I received wearing that colour I had added 'bright blue casual tee' to my list, something I thought would be challenging but turned out to be quite easy. The 'washed' blue cut out number while not technically on my list (honestly, who would think to list 'blue tee with back cut out') will be a serious winner for summer over dresses and tanks. Can't be super strict all the time!
Coming into summer is always a great time to thrift sweaters. As soon as the weather warms up, the poor sweaters start lining up on the racks looking lonely. I thought I had died and gone to heaven when I found these two Zara sweats. They were exactly what I had in mind (2x lightweight cotton knit) first and foremost for throwing over my gym gear or adding a layer of insulation while hiking, and to wear snuggled up on the couch or plane as they are the perfect length to wear with leggings (especially the darker one).
So close to being all 'basic-ed' up! I have a few goodies on the way from Vege Threads (thank you Vege Threads for having a wonderful sale just as I need basics, science isn't the best paid profession) but still need a replacement grey tee and tank, but I have spied two possible replacements for my hole filled challenge survivors.
On a side note. I was surprised how the people I spoke to while thrifting my basics haul commented 'oh how wonderful you have such a great collection of basics here, you can throw out the old and bring in the new'. It was a lovely little bit of chit chat we were having but I did feel a bit sad that some people who throw out their old faithfuls. My ol' grey tank, grey tee, black tank and black tee will all be moving into my 'loungewear' portfolio, which currently consists of harem pants and no designated tops what-so-ever. With these guys being my go-to 'home wear' the new basics will last so much longer as I won't be wearing them to cook dinner or wash the dog (the poor ol basics copped a beating).
It is so exciting to have found such perfect and mostly unused basics at a charity store. Seeing my collection of basics in my closet fills me with excitement as I discovered through my year long challenge that my closet is mostly full of 'hero' pieces. Which look incredible, but without a good foundation of basics, really can't go very far. Hero pieces are those incredible, show stopping, compliment gaining items that look beautiful in your closet but don't really serve a multitude of purposes. Previous thrifting encounters had lead me to owning so many wardrobe heroes, and it was nice today to realise that REALLY GOOD basics can be thrifted with ease.
Have you had an incredibly useful and needed thrift haul like this one? Let us know about it below.
Ps. Please excuse my unkempt appearance. I am trialling a new hair care system and don't want to curl it while I'm 'on trial'. So here it is, dead straight and boring 😉 Will let you know in two weeks if the hair care program (all natural) is as successful as I hope it will be. Plus no makeup… is 'it's Monday' a good enough excuse?