Let's Start a #garmentgratitude Movement!
From conception over the design desk -crop harvest- wash and wear- to  end of life, every stage of conventional production plays its own part in contributing pollutants to our environmental flows. In addition to these pollutants, many hands and hearts are involved in the making of a garment, and not all are treated with the same love, care, and respect you would bestow upon the people you meet in your daily life.
Through marketing and cheap offshore manufacturing, the sad truth is that the current 'fast-fashion' model of 52 seasons per year sees consumers discarding clothes like candy bar wrappers and people and planet being exploited for the sake of keeping up with trends.
Fortunately there is a growing body of awareness. Across the globe consumers like yourself are waking up to the fact that the fast-fashion model is not a way to show love and respect to beings, or the environment. There are top down industry initiatives addressing these issues and bottom up consumer based movements emerging online and in local communities.
These movements are often focused around awareness of the production processes that bring you your goods. Not your deeply personal and somewhat intimate relationship with the items you choose to wrap yourself in daily. The garments and accessories we choose to adorn ourselves with are part of our identity and an outward expression of inner selves. This shouldn't be disposable!
Mindful appreciation for what you have, love, and wear is a key component in fighting pollution and changing the way we interact with what we own. To foster a mindful appreciation of what you love, why you love it, and the time and effort that went into making it is to start a world wide fashion evolution from the comfort of your own mind.
To be a part of this mindful and sustainability based social media action all you have to do is share a pic of yourself in an item you love and tell us why you love it. Then say thanks to people and/or the planet for making it and pledge one positive action you plan to take while wearing it.
If getting poetic about your clothing doesn't come naturally then you can use this simple statement and fill in the blanks
Today I'm wearing my [insert item type here]. I'm grateful for this [item type] because [one reason, memory or comment about the item]. I want to say thank you to the people who made it [you can get more specific here if you like] and the planet for providing the resources. I will show my gratitude by [choose a positive environmental or social action] today.
Be sure to tag @sustainabilityinstyle or email your pic to contactus@sustainabilityinstyle.com. Then it can be added to the #garmentgratitude wall! Let's share some happiness and love in a media saturated with fear and sadness.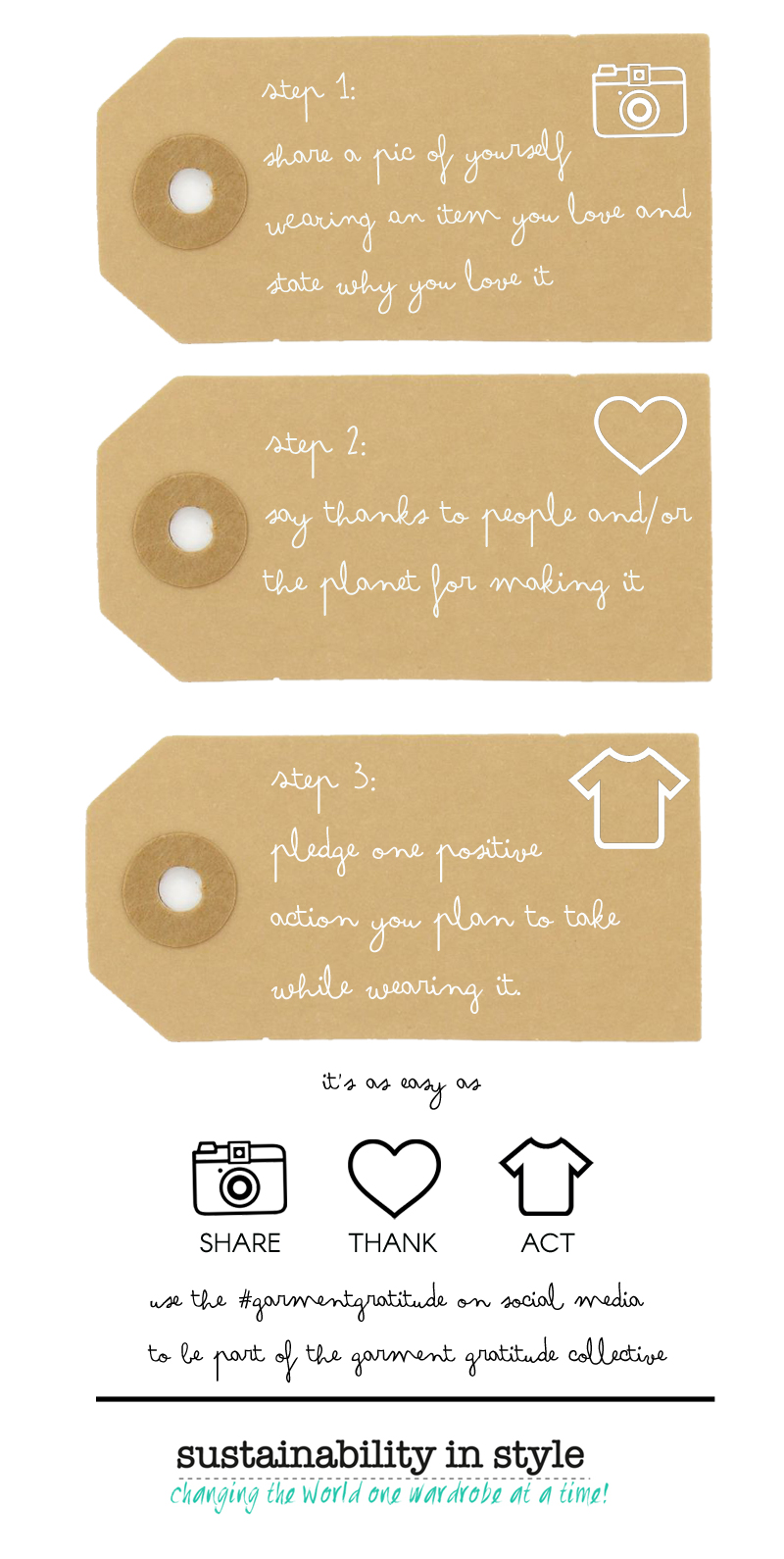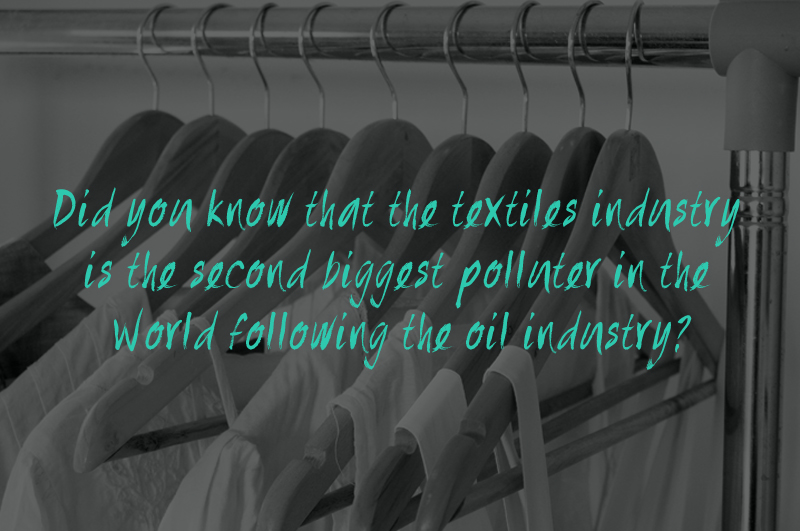 The posts you see below come from people across the Globe who have chosen to take part in the #garmentgratitude movement. If you would like to see your post here be sure to tag @sustainabilityinstyle and/or @garmentgratitude on Instagram or email your story and image to contactus@sustainabilityinstyle.com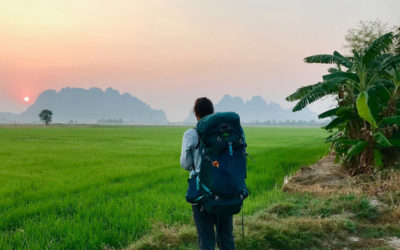 Walk Sew Good share their love of the #garmentgratitude movement and a heartfelt ode to the humble sarong. For those who are being introduced to Gab (modelling her sarong) for the first time be humbled by the presence of sustainable fashion awesomeness- for she is one...