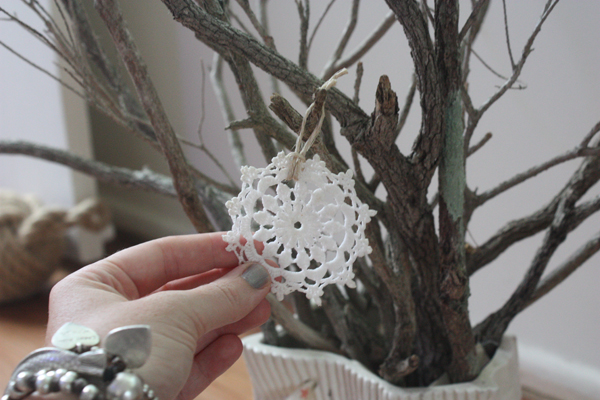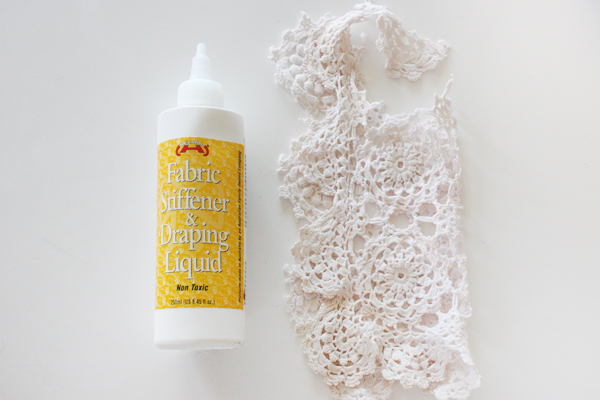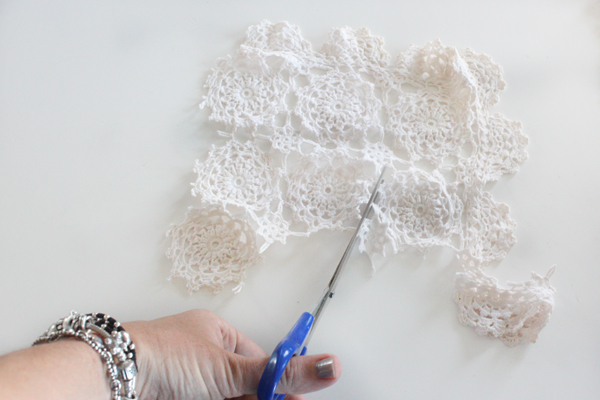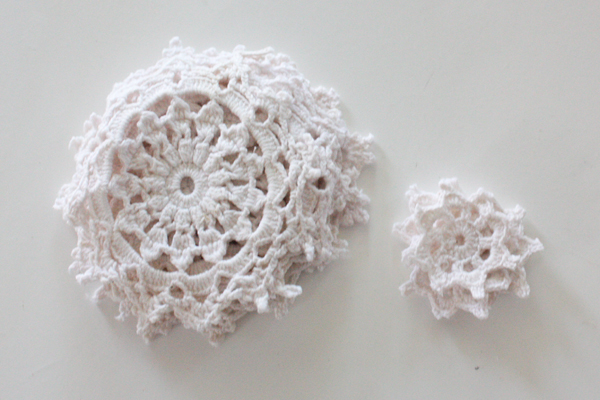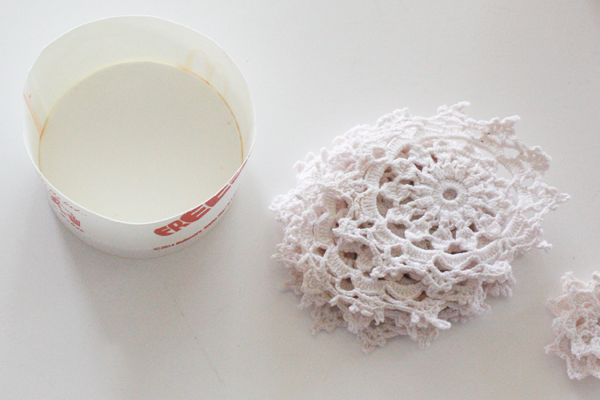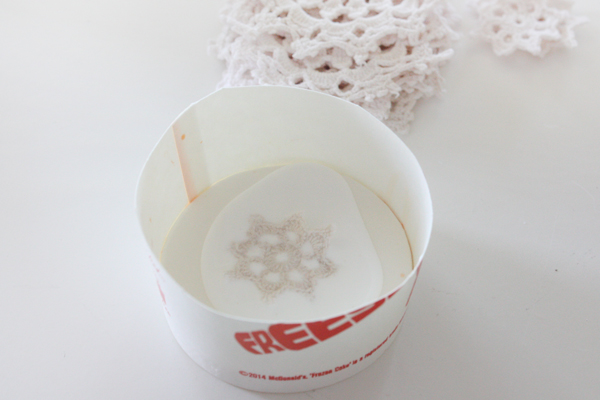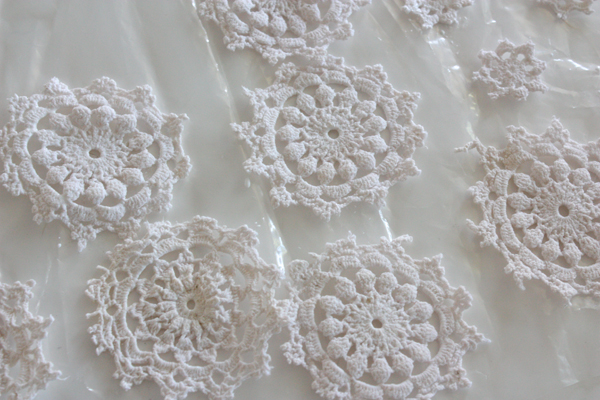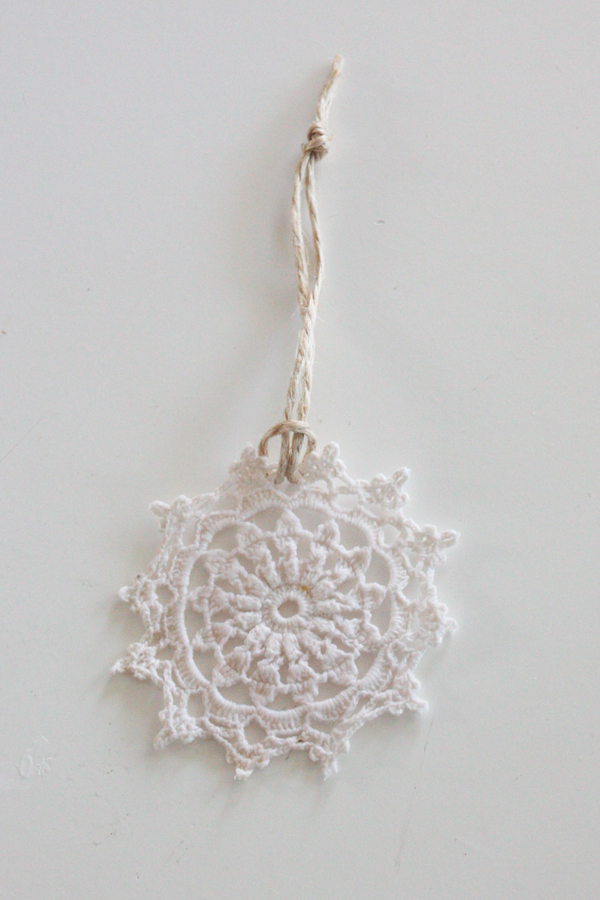 This super cute DIY is only limited by your imagination!.
Originally these little crochet snowflakes were used to create jewellery but having had a few of them stowed away in my craft box I decided to bring them out and decorate my twig christmas tree. If you do decide to make a few snowflakes of your own you can reuse them for other craft projects when the holidays have ended. Some suggested uses would be coasters for tea light candles, earrings and necklaces, the centre piece for a rear vision mirror sized dream catcher or stick them to a magnet and use them as fridge decorations. Pretty much anything you can think of would work a treat.
For this project you will need a cotton crochet doily, scissors, PVA glue/fabric stiffener (same thing), a container to hold the glue, jute twine, and a sheet of plastic or baking paper to dry them on.
If you are super crafty you could easily make your own doilies for this project, but mine is a thrifted one that I had already been cutting up for the same purpose at an earlier date.
Using your scissors separate the 'snowflakes' from the doily. If you are using a cotton doily any little excess scraps of fabric can go in your compost bin. Once all your snowflakes are cut up you can pour the PVA into a container (I used an old fast food cup I found on the footpath). Each snowflake will require an individual coating in the glue. Be sure to wipe or squeeze off any excess as it makes for a neater finish when the glue dries. Each snowflake you create you can lay flat to dry on an available scrap of baking paper or plastic. I used a piece of plastic that was a wrapper from one of our Christmas kayak (these came with LOTS of plastic) paddles.
They recommended drying time for the stiffener I used was 24 hours but considering the weather was 30+ degrees they were dry in under half an hour.
All thats left to do then is loop on some jute for hanging and decorate your tree. The scalloped edging of the doily didn't go to waste as I used it as bunting or 'tinsel' to wrap around branches of my tree.
Please share some photos with us if you create your own snowflakes.