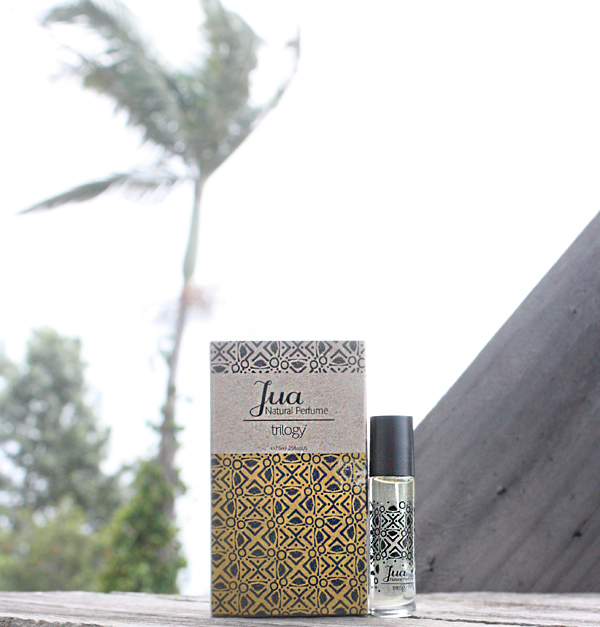 Having been on the hunt for a natural perfume that doesn't smell like it it stepped straight out of the 70's (patchouli, sandalwood, and musk OH MY). I was delighted to find that one of my favourite skincare labels, Trilogy,  has developed this gem of a scent called 'Jua', which means 'Sun' in Swahili, as a collaborative effort with the not for profit organisation So They Can .
There are loads of beautiful looking eco-scents online, I like the looks of Aromantik at Indigo Bazaar, but without being able to try them on your skin you really have no clue if they will work with your personal body chemistry. Lucky for me several stores on the coast stock Trilogy and after having a pleasant experience testing Jua for a day I decided to invest.
Jua is described as a bouquet of rose and freesia with green grassy notes and subtle woody undertones. Using the sunflower oil (as shown in the clip above) as a carrier fragrance, it not only donates two dollars from every sale to the project, the purchase supports self sufficient farming in Africa. This creates a livelihood for the farmers and allows them to provide and an education for their children.
Jua is a very light fragrance on my skin and doesn't linger all day so reapplication is necessary. Luckily the bottle is purse size and the ritual of reapplication over the past week I have been trialling it has been one that I have enjoyed. The scent smells like summer and is really pleasant to wear.  It passed the 'man' test with flying colours with my Hubby stating that 'I smell very pretty and not at all like a hippie'. Packaging is minimal with only a recyclable (or compostable) cardboard box to contend with, the perfume itself is in a cute little glass vial which could repurposed later for a personal oil blend.
My only concern with the product is that the box says 'limited edition' which I am hoping is in reference to sunflower oil seasons. It would be a shame to see a beautiful product like this with a wonderful supply chain be discontinued once the dust settles on the initial marketing campaign, especially when the farmers are using the revenue to fund a school for their children.
Heres hoping it is a permanent product line! Like their AWESOME Everything Balm, which I literally use for everything (and it lasts forever) and while we are on the 'recommendations' tangent their Hydrating Mist Toner is a beauty too.
If you are thinking about buying a natural perfume but can't find this locally to try it you could always be a little sneaky and buy one online, give it a one day trial and gift it to a friend if it doesn't suit you. I know this kind of trickery is frowned upon by many (usually marketing companies who want you to buy new every time) but I've been using my bottle for a week and it looks unused and the packaging is resealable.
Your regifting secret would be safe with me.
*Note: This review is in no way affiliated with or sponsored by Trilogy. I just really liked this perfume (and so many other things they make) and I felt the need to share!