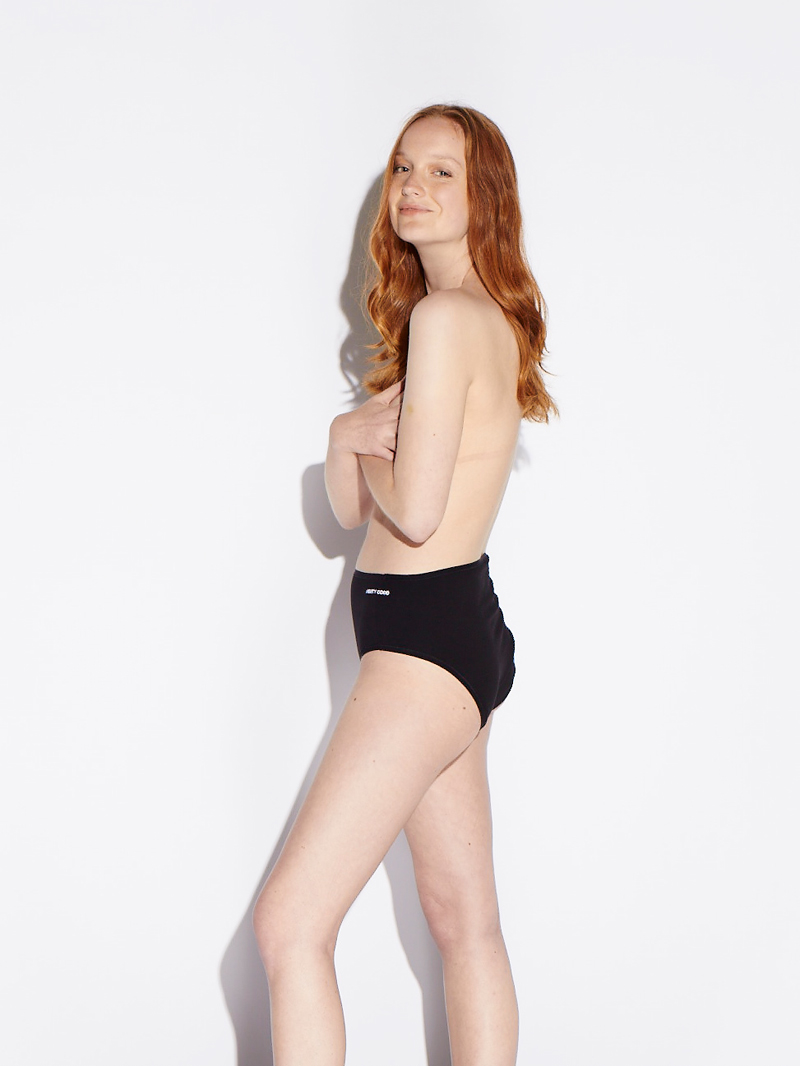 Newsflash: Real superheroes wear organic. 
Howdy folks! Sorry about the big gap between posts. A dog at my homework. Hang on, scrap that… my homework ate my dog walking time (and my clothes washing time, and my fun time, and my cleaning my house time…. perhaps all my time?). Anyways, whatever the lame excuse I'm back now with an epic interview for those of you who wear underwear, be it on the inside or the outside of your daily attire. While I'm sure there are a few people out there living wild and free, for most of us (excluding the wild-and-free-ballers and the superheroes) underwear is usually the first step we take when getting dressed for the day. There are some of us, I will lump myself in this category, who really get passionate about the process of shopping for underwear. I can safely say that after working for years as a lingerie retail consultant, buyer, and department manager that I actually have to hold myself back from offering people with ill-fitting bras fitting advice on the street and cringe with sympathy pain when I see someone running in a triangle bikini. It's safe to say I LOVE UNDERWEAR! For others shopping for these 'necessary evils' is about as thrilling as going to the dentist or paying taxes. Wherever you are on the sliding-scale of smalls appreciation, there is a good chance you will enjoy learning about these World changing underpants. When I came across Mighty Good Undies I couldn't help but share their heartfelt mission to change the way we wear our underwear (and no… I'm not talking about the extra wears you get by turning them inside out or back-to-front… YA FILTHY ANIMALS). So here goes the Sustainability in Style behind-the-scenes chat with Elena and Hannah, the founders of Mighty Good Undies, who just so happen to be superheroes in their own right. Waging war on pesticides , unethical underpants manufacturing, and possibly Donald Trump.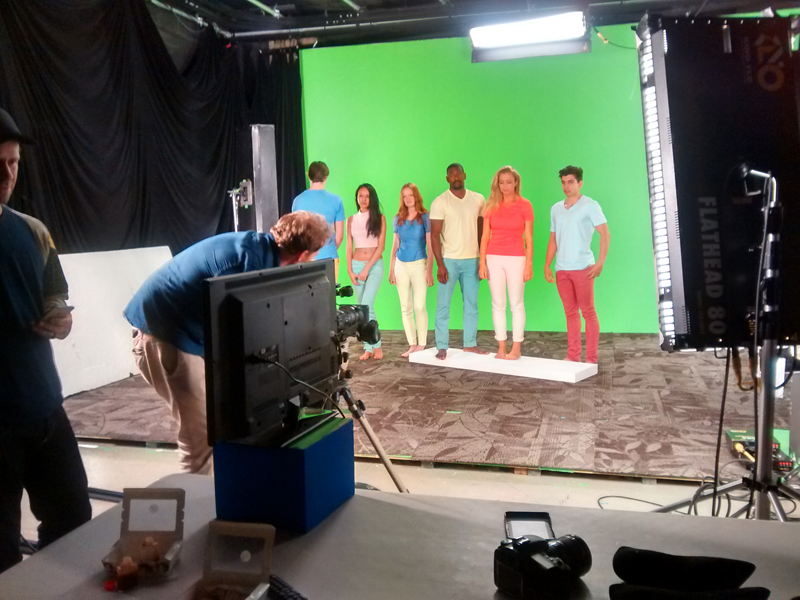 Transparent underwear (but not in the way you are thinking).
For those readers out there that are being introduced to you for the first time would you kindly shed some light on the folks and the mission behind Mighty Good Undies and what it is that inspires you to create?
At Mighty Good we want to create comfortable affordable undies in a supply chain that meets world's best practice in sustainable and ethical production — and prove that it can be done profitably at a commercial scale.  That is why we use a supply chain that is certified under the Fairtrade Cotton Standard and the Global Organic Textiles Standard — together considered the 'gold' standard of global textile production.
We are inspired by the many people who work in our supply chain and their effort, over many years, to move the fashion industry in a direction that doesn't harm the planet or people. They told us that the biggest thing holding them back from spreading and promoting ecofashion techniques was demand for their product. So this is our aim for Mighty Good: creating that demand.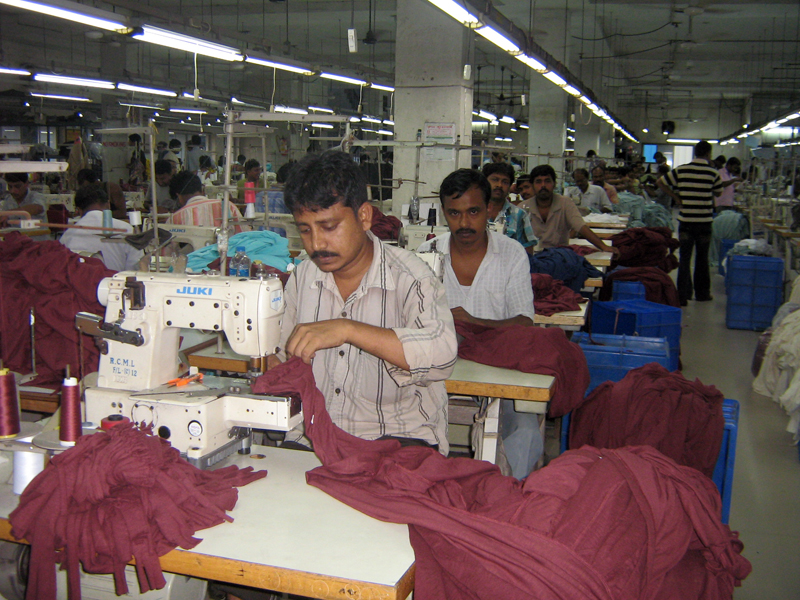 What are some shocking undies-related environmental facts that we might not know about?
There are so many but the most shocking are the following:
There are over 240 harmful chemicals in conventional cotton
Conventional cotton farmers are responsible for 25% of global pesticide use
Every 1000 kilos of conventional cotton fabric generates over 9000 kilos of co2 emissions
So how are your undies going to change the world?
Our philosophy is to educate each wearer about conventional cotton. Most people are not aware and that is our mission to change the conversation about conventional cotton and get people to re-evaluate the way they see, use and purchase cotton.
What kind of research do you have to conduct when trying to design some mighty comfy underwear?
Ah all our friends have pitched in along the way and been a tremendous help! Both Hannah and I conducted focus groups of different types of people to really ascertain what styles, fits and values people really want from a brand. Believe me, everyone has an opinion, because underwear is such a personal thing.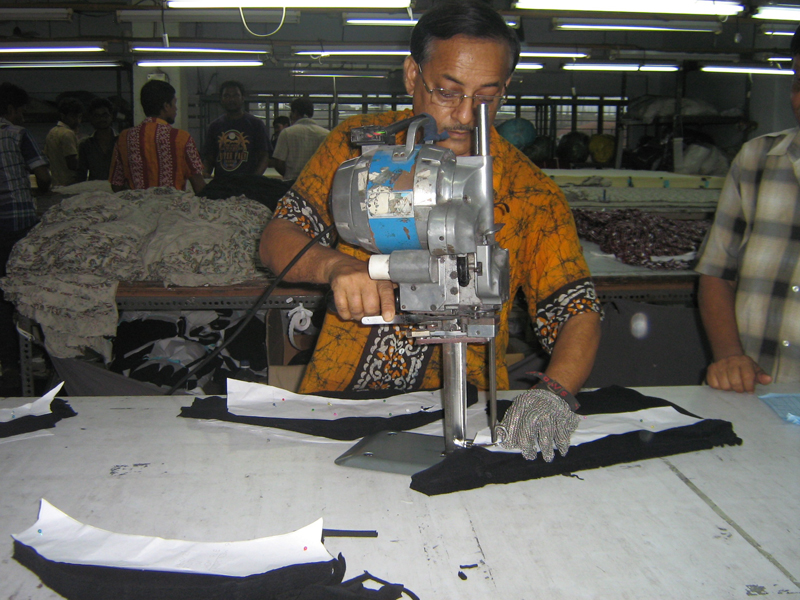 Hannah you have had loads of experience in textile supply chains in India. What would you consider to be one of the biggest issues that we face in creating a more transparent fashion industry?
Transparency and greed! Transparency is the big one because it is the enabler for everything else — but by itself won't change much. The next big issues are living wage, safe working conditions, child labour, chemicals and pesticide use.
Developing a close working relationship with your suppliers can be tough going. Do you have any stories where things have gone wrong?
SO MANY THINGS….. I think the biggest disaster was the factory mis-interpreting my instructions regarding a wrap dress style and the order coming back with ties that were too short!
What would be your top tips for those who want to create a close working relationship with offshore manufacturers?
Get on a plane and go visit them and their factories. See the supply chain for yourself.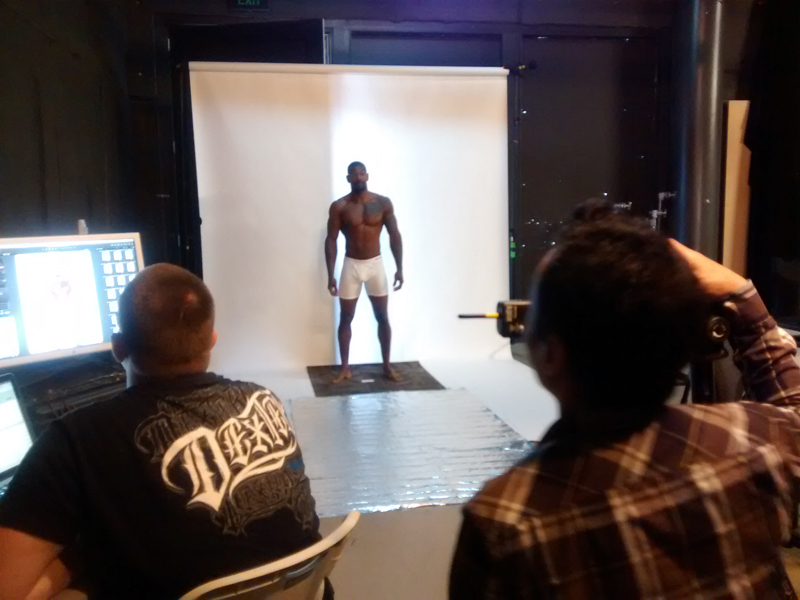 Can you explain the GOT's certification and why this is important for readers who aren't aware of what it means? 
The Global Organic Textiles Standard (GOTS) is a supply chain product traceability system that ensures that only organic cotton goes into our products, that the environmental and health impacts of cotton production are actively managed and minimised and that workers are paid fair wages and work in safe conditions.
While people are familiar with organic food, and its importance for our health and the planet, organic textiles — in particular cotton — are relatively new and are yet to take off in a big way (which is one of the reasons we started Mighty Good Undies).  Growing organic cotton and wearing is just as important as organic food — if you wouldn't put it in your mouth, why would you wear it on your skin (your largest organ?).
Elena your background sees you as a bit of a marketing and communications guru. Getting word out about small sustainable and ethical business can be tricky! Do you have some tips you could share with Sustainability in Style readers that might be struggling to get their mindfully produced labels noticed?
Just because you are ethical does not make you newsworthy. Ensuring your brand is visually and strategically on the same level as a non-ethical brand is key, so don't skimp on the branding, website and imagery. Get experts in if you can't do it all.
The sweet spot is looking and acting like a grown-up brand and the bonus to consumers is that you are ethical, green and the real deal!
I also believe that building your own audience on social media is almost bypassing a lot of time spent trying to pitch your story into traditional media. Nowadays you can build your own audience and talk to your audience directly and connect authentically to them which then acts as the cornerstone of your marketing and PR strategy.
What is your futures-vision for the Mighty Good Undies brand?
We see International and Australian major retailers stocking us and building our brand up slowly and steadily over the next few years. We want to engage in deeper ways with our Mighty Good supply chain and ensure that they grow with us.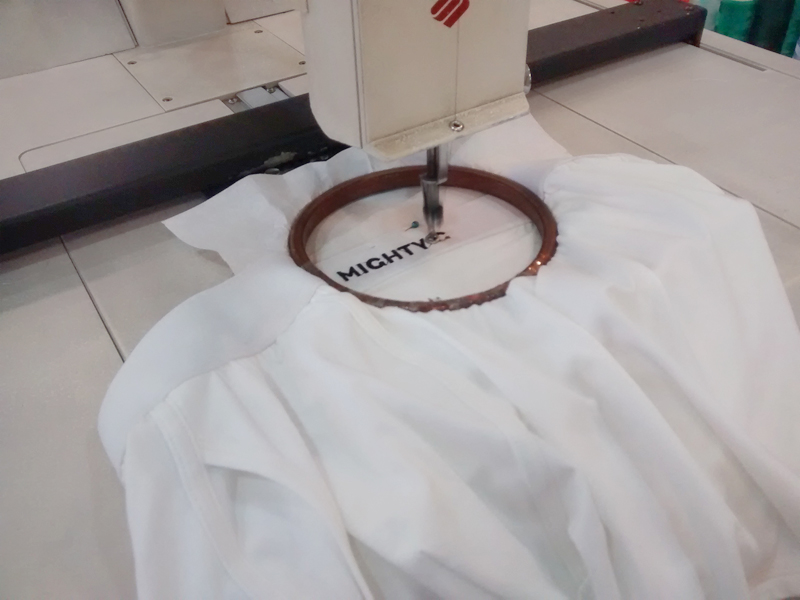 Do you have some favourite places you like to shop for ethical and/or sustainable fashion or lifestyle products?
We are massive fans of vintage fashion so eBay, Etsy and markets are our go-to! For sustainable brands both Hannah and I love KowTow, Bhalo and Audrey Blue and there are some great brands out of the UK like Clotho London. Modavanti in the US is a great ethical online department store.
The final fun question! Given that you guys are all about undies and superman is famous for wearing his on the outside, can you describe what the Mighty Good Undies superhero would look like, what their mission would be, and who would be their arch nemesis?
Our hero would be a COMPASSION WOMAN!  More curious than Einstein, with the confidence and brains of Gloria Steinham and the will, patience and love to change the world that matches Vandana Shiva! Our arch nemesis is Donald Trump – has wealth from greed, hate in his veins and a vision for spreading evil in the world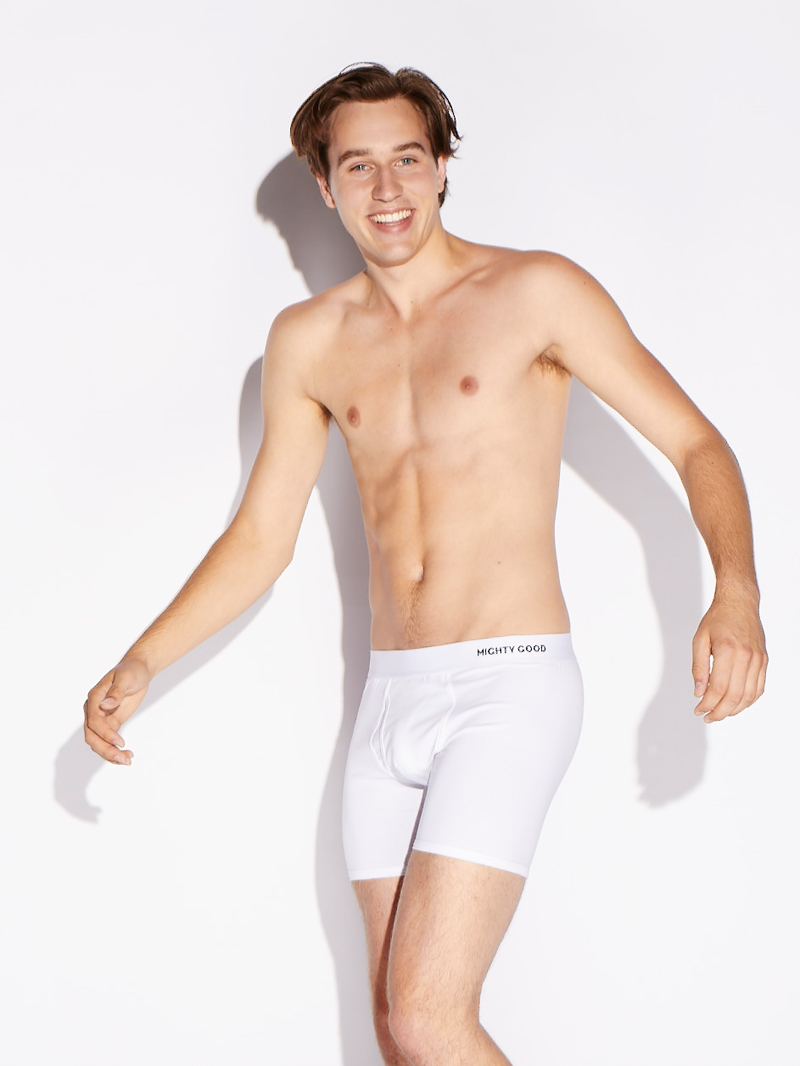 A whopping big thank you to the team at Mighty Good Undies for being all-round tops people (especially when I was being a pain-in-the-ass and asking for behind-the- scenes pics). You guys are totally awesome and superheroes in your own right. We (myself and the SIS readers) expect to see you both galavanting around town with your undies on the outside and organic cotton capes over your shoulders. If you guys at home…yes you reading this right now… want to join the superhero crowd you can contribute to the Mighty Good Undies crowdfunding campaign here.
Are you an underwear aficionado? Perhaps you would rather a root canal than a trip to the store for underpants? Shocked by the pesticide-nasties in your conventional cotton undies? Or are you actually a superhero that has been awaiting a moment like this to share your organic underwear shopping issues? Whatever the case leave all your woes behind in the comments section below. Sharing is caring!