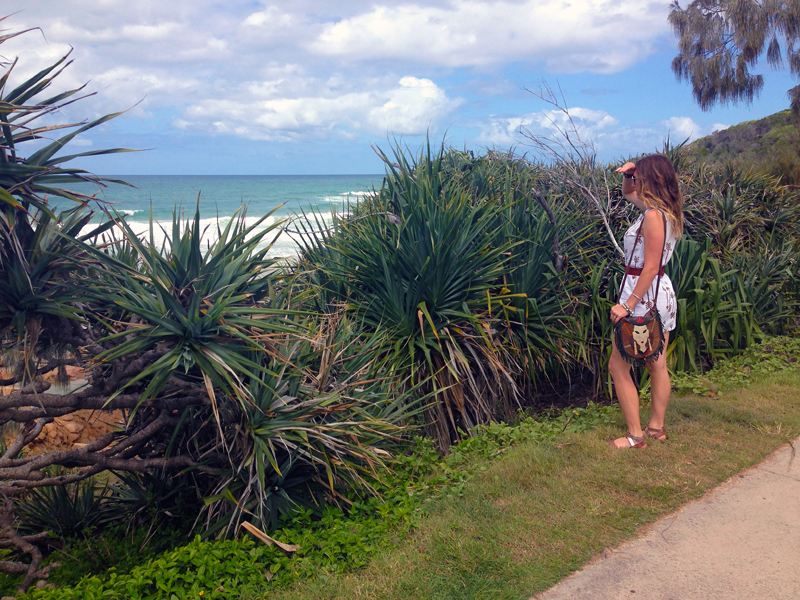 "Wear gratitude like a cloak and it will feed every corner of your life."
~Rumi
Yesterday I was very proud to have been able to bring you an interview with Liz, the designer for Liz Alig. Her companies vision and values really align with mine so collaborating to bring you a giveaway just felt 'right'. As I have mentioned in the past, Sustainability in Style is all for sharing the love of a more ethical and sustainable future for the fashion industry and promoting the mindful consumption of fashion whether you are shopping for new or secondhand items. However, it is also imperative to me to keep this blogging space an ethical and unbiased one, meaning that I only share labels I truly love and never receive any payment for promotion or advertising (however Liz and DeeDee were very naughty and insisted on sending me the dress pictured… I swear they twisted my arm). It makes me feel like Santa Clause at Christmas when I find a label like Liz Alig who have kindly offered readers of Sustainability in Style the opportunity to own one of their items. I am very grateful to have this space to share such exciting and fun opportunities with you.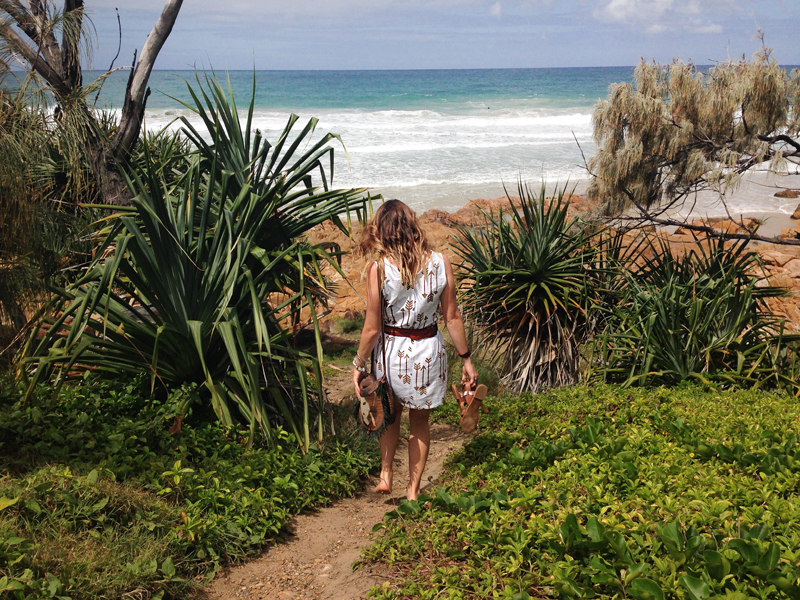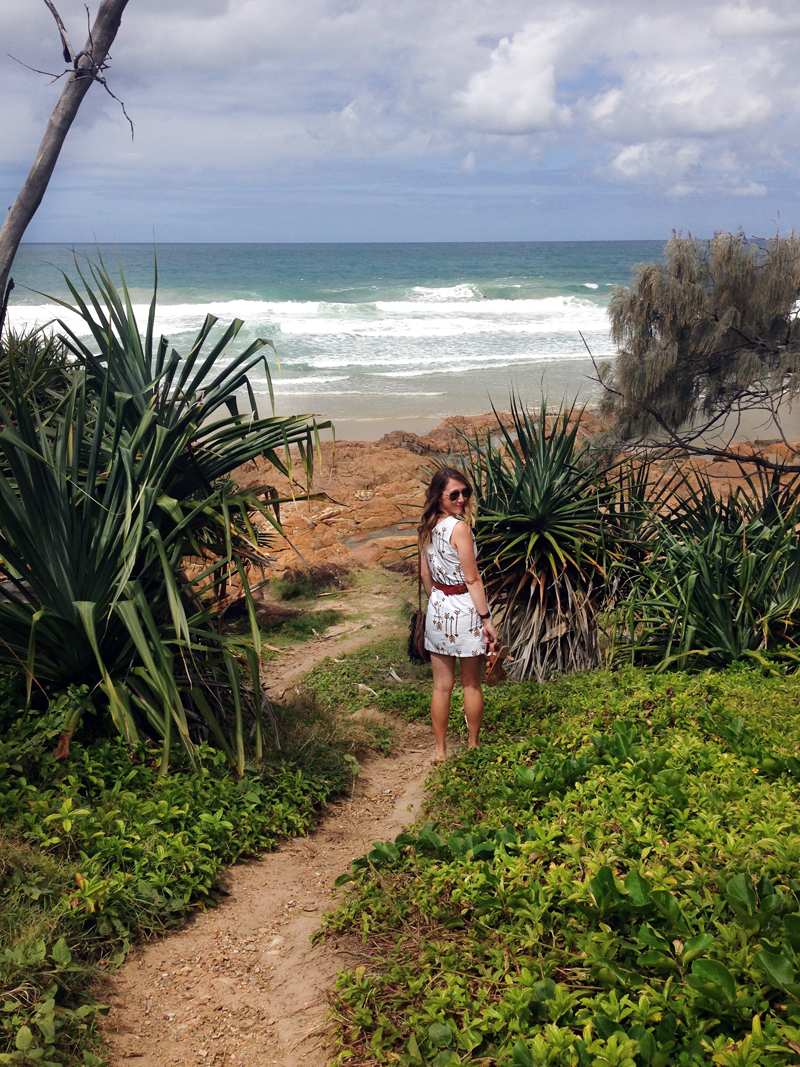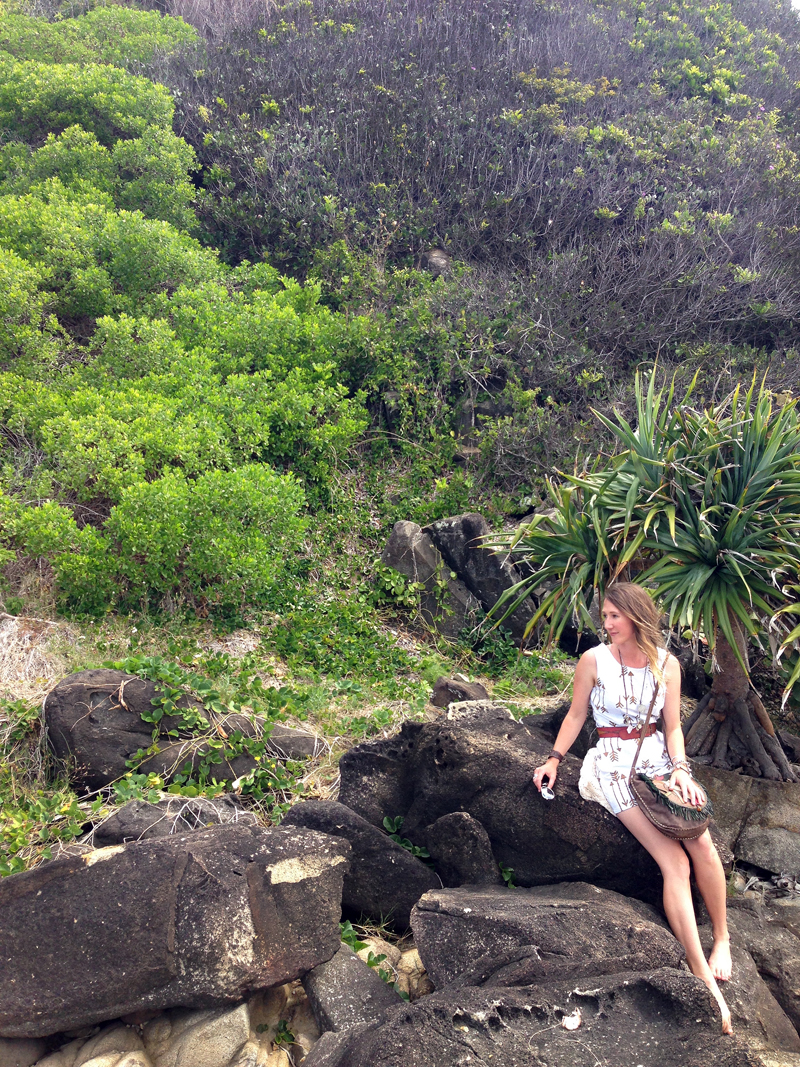 Gotta be in it to win it!
Liz and DeeDee from Liz Alig have kindly offered one of their Miriam dresses, as worn on beach adventures by me, as an exciting prize for one lucky reader. These dresses are made using traditional Indian hand block print techniques. Hand block print is a process that has been passed down for generations and is done by hand carving blocks of wood to create stamp motifs, and carefully hand stamping the designs on the hand woven cotton fabric. This process is slower than machine prints but Liz is supporting traditional artisans by using this technique in her designs. To make these designs she works with a small group of people in the foothills of the Himalayas who provide employment to women who have faced life challenges. The group has trained over two hundred women to sew, providing them with skills that they can carry through life to support themselves and their family members.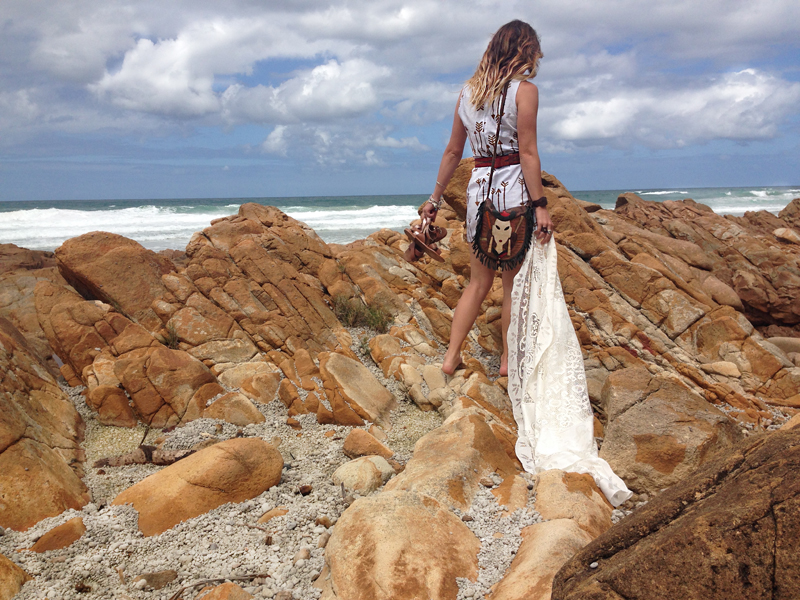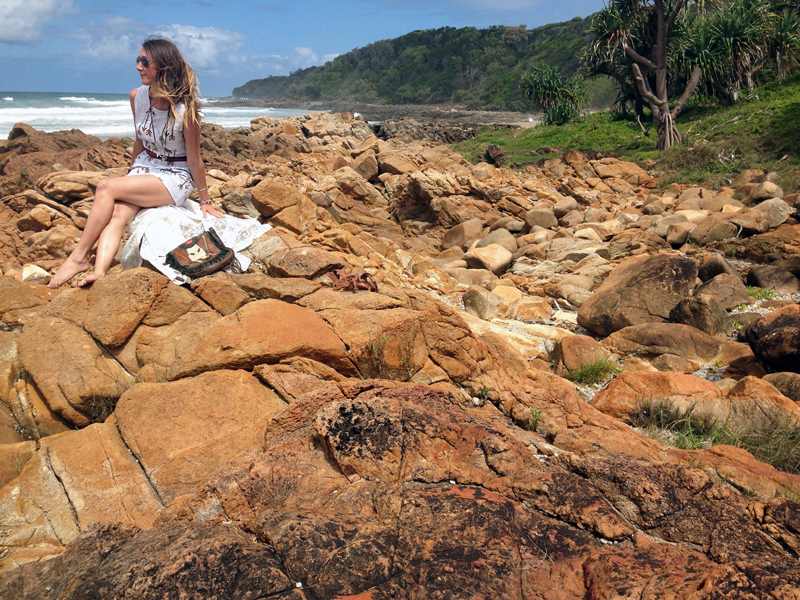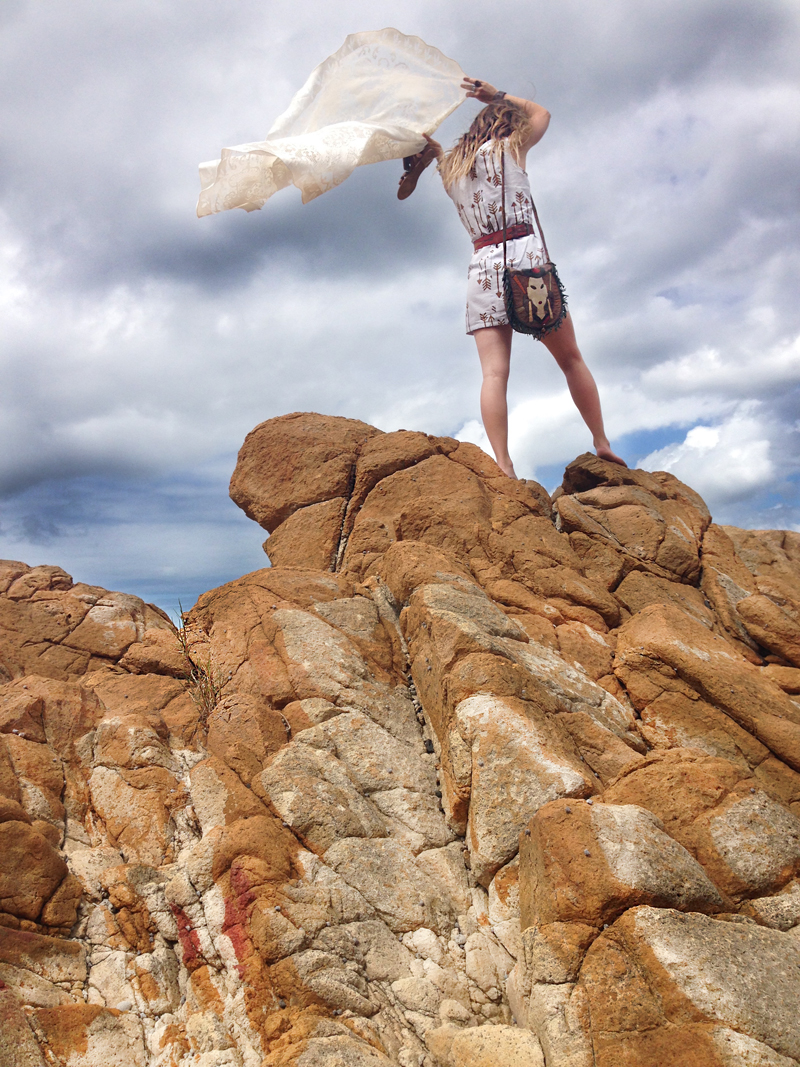 Why a give away?
While sometimes getting something for nothing can make it a little value-less I feel that this is not true of ethical, sustainable, or fair trade fashion. As someone who has spent the majority of her life buying secondhand I have sometimes felt a little bit disconnected from the origins of my clothing. Don't get me wrong, second hand shopping is ALWAYS the best place to start because it is a form of recycling and usually supports a charity. However, having acquired a few ethical, fair trade, handmade and sustainable pieces post-wardrobe-workout challenge there is something very special about knowing who benefits from the production of your items, and this is definitely the next best place to shop if you can't find what you need secondhand.  Too often folks will shy away from buying a more conscious item as the price tag can be (and should be) higher than the fast fashion counterparts, reflecting the true cost of a manufacturing supply chain. I like to hope that by offering people an opportunity to win a slice of, in this case fair trade, fashion will provide them with that feel good buzz of wearing something that made peoples lives better and that this buzz will encourage them to look to conscious fashion purchases in the future. Even if it means saving up and buying quality over quantity.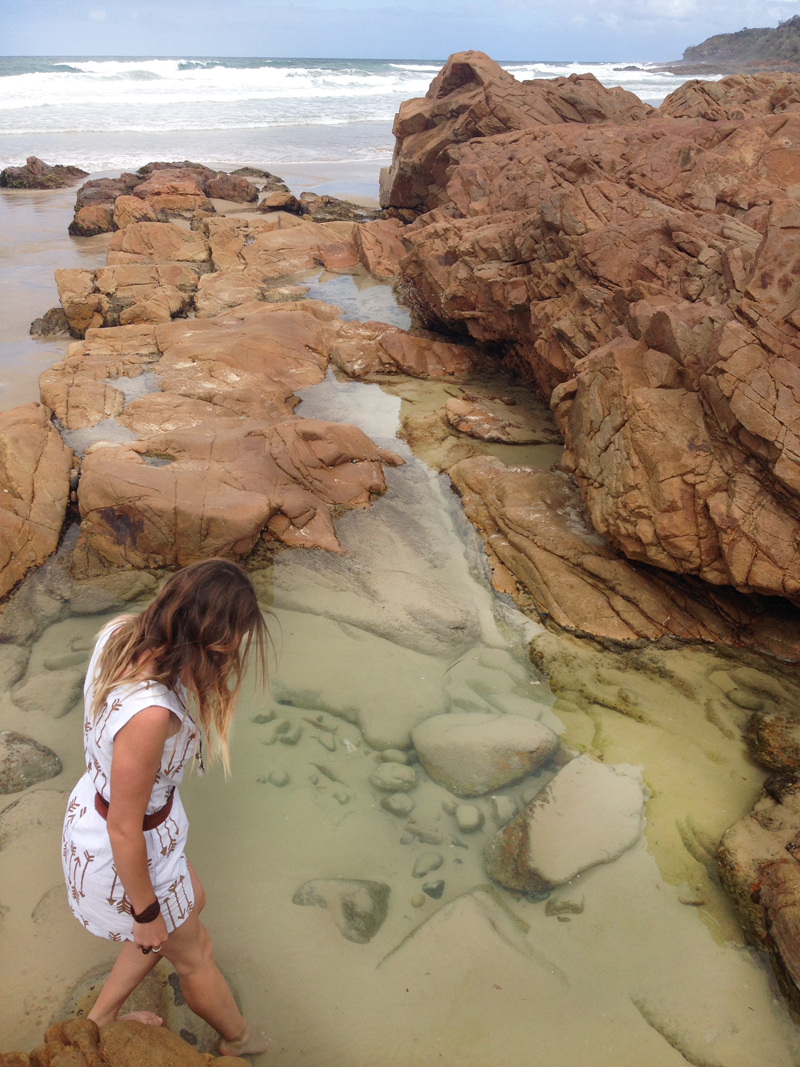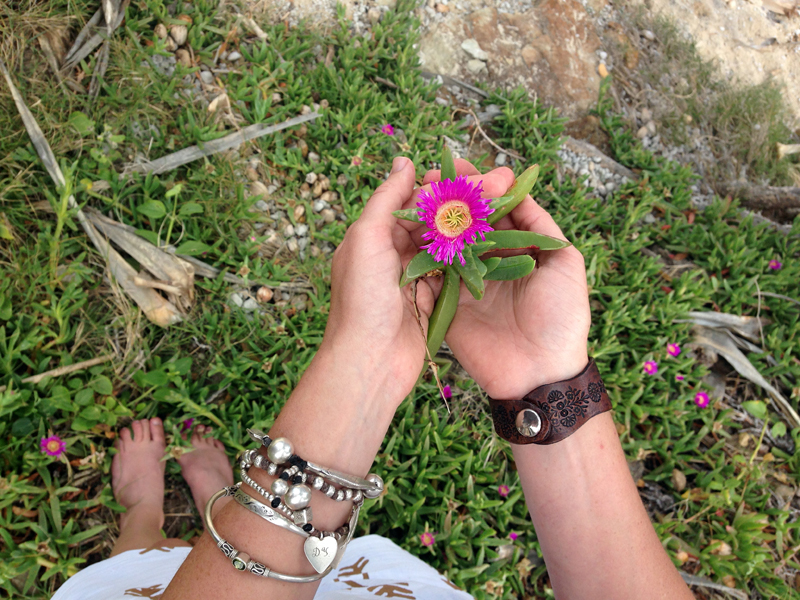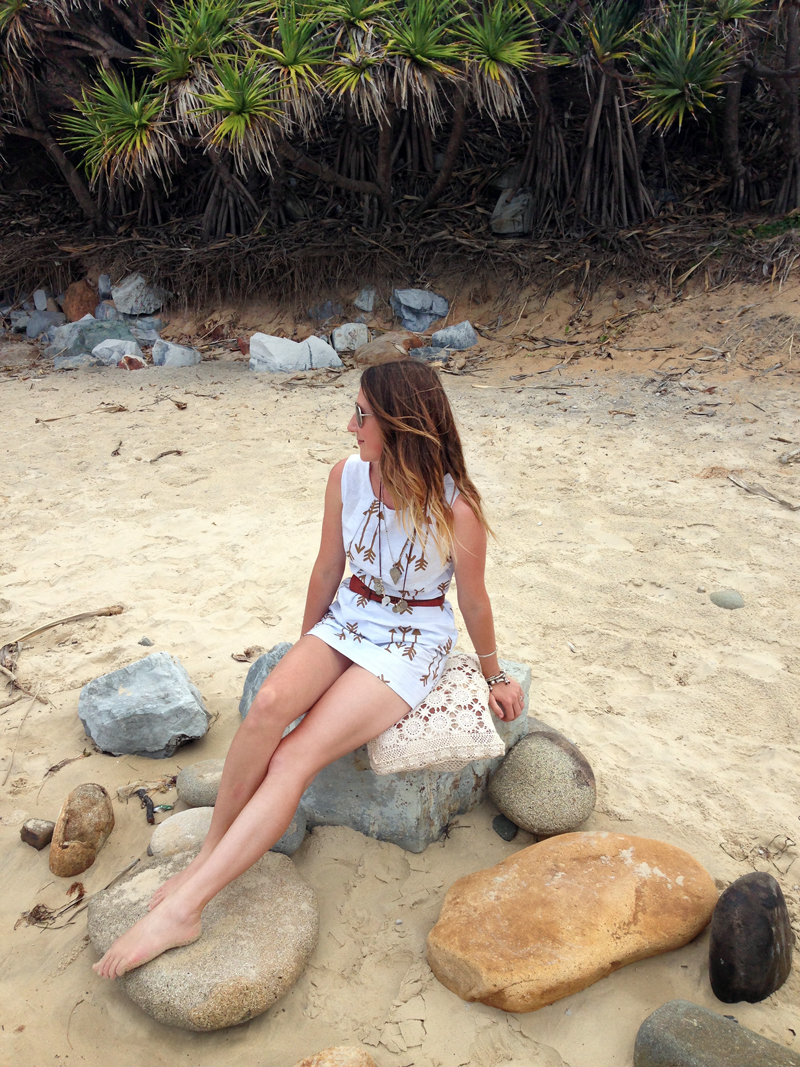 The road (or should I say beach ) test of the Miriam Dress.
As long as I own this beauty I might as well tell you about my adventures in it. Made from a structured and crisp cotton that has almost a linen handle this dress is designed for adventures in the sun. The crew at Liz Alig have their fall Miriam dress (which is this arrow print design it also comes in bird and bike pints in previous collections) styled for cooler weather with a cardigan, scarf, and pants. As it's been pretty toasty here already (and it's only spring) my option is a little more paired back. Layering jewels and adding accessories for a comfy beach adventure at my favourite beach spot, second bay in Coolum. Being a sweaty, gross, and very active person I have to admit that while this dress is super comfy and lightweight to wear, ideal for sweaty folk, I've somehow managed to get stains from my thrifted belt on it already after just two wears so it's in for a soak. I can't be trusted with anything pretty and white. Ha ha ha. The good news is that it looks like the patient will survive the belt incident unscathed and will live on to receive many more woof whistles of appreciation from my husband.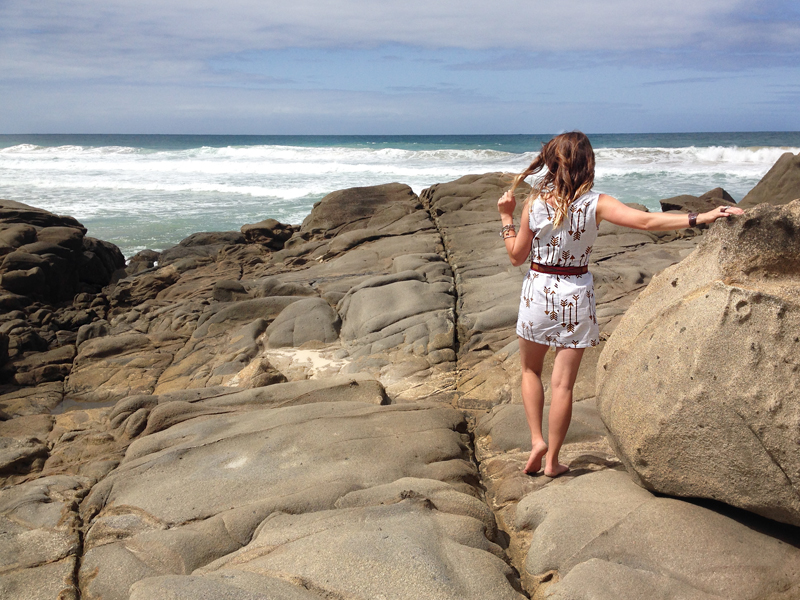 Enough chat here's how to Win!
If you have fallen head over heels in love with this dress and can see it serving you well in your daily life then head on over to Instagram, like the post and be following @liz_alig to be in the draw. No Instagram? No worries. Just comment below and let us know where you would like to wear your very own Miriam dress. Winner will be announced on Monday the 19th at 9am Australian eastern standard time.
A big thank you to the Liz Alig team for being such wonderful humans and offering the opportunity to share the ethical fashion love!