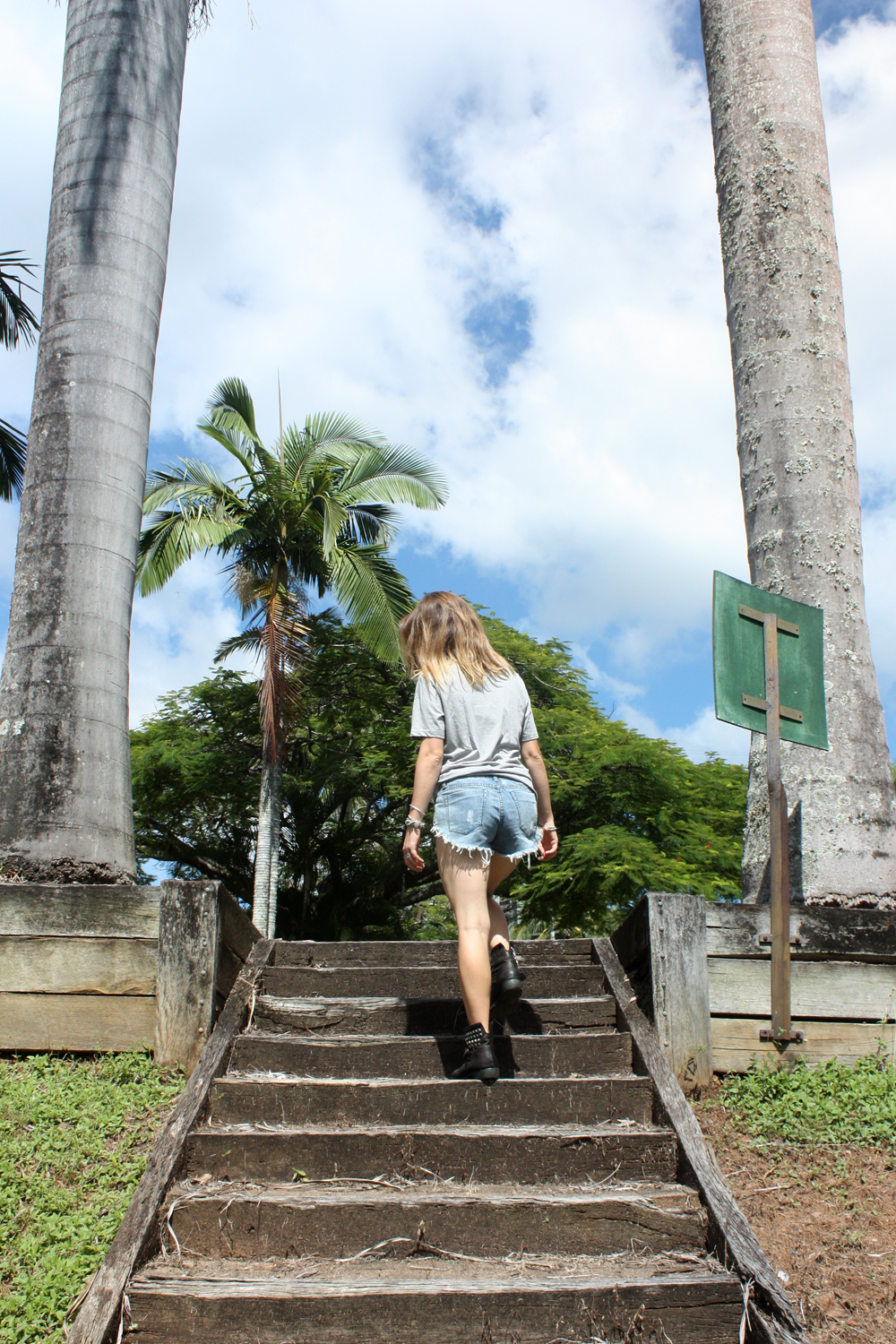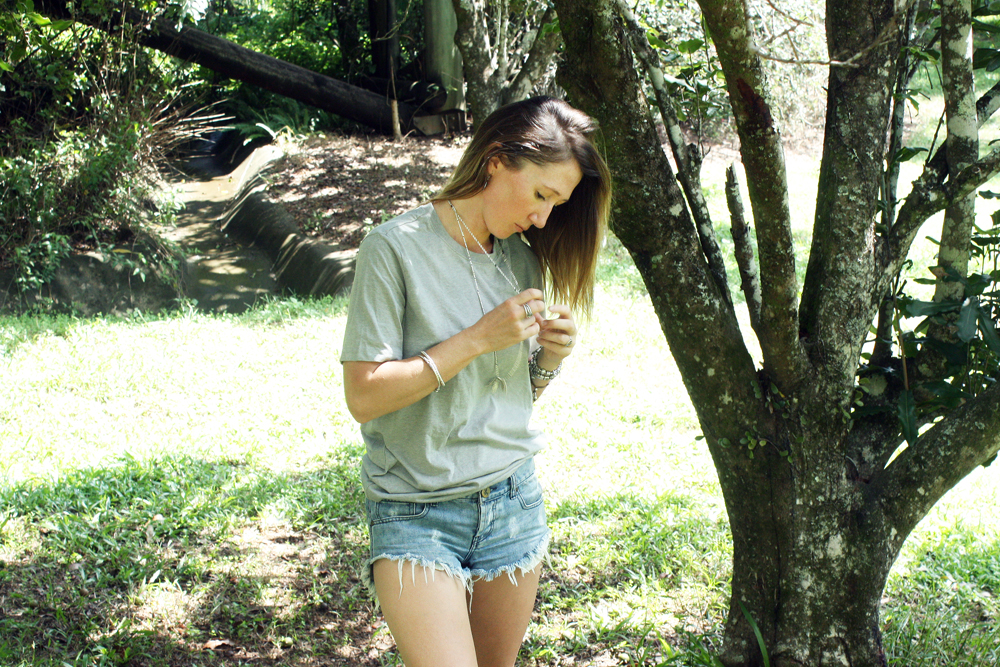 For the next few weeks Sustainability In Style will be teaming up with PACT apparel in a 'bloggers picks' giveaway running as part of the Fashion Revolution month celebrations.
PACT apparel are a company that believes in the Fashion Revolution mission of a fashion industry that values people, the environment, creativity and profit in equal measure. They believe in having an open, honest, and accountable independently audited supply chain is important to ensure that their product is exactly how they promise it is.
Win the Tee
Today's post will be focusing on 'Fairtrade', what it means for the manufacturers and for you, what the fairtrade certification looks like, and how to shop fairtrade. You also have the opportunity to win this super soft and comfy Indian made fairtrade certified organic cotton (60%) and recycled polyester (40%) tee. I have one to give away in a mens size medium (size chart here) which would suit a S to M sized man or work on an XS-M sized women depending on your desired fit. I am an Australian size 8 (PACT size S) for your fit reference. Please comment below for your chance to win, or repost the pic on Instagram tagging #pactsisgiveaway  and be following @wearpact and @sustainabilityinstyle. The lucky winner will be picked at random and announced next Tuesday and the competition is open to all regardless of location.
What does the term Fairtrade mean? 
Fairtrade definitions vary in wording between different organisations but the general idea remains the same. The World Fair Trade Organization (WFTO) believes that to be fair, 'trade must benefit the most vulnerable and deliver sustainable livelihoods by developing opportunities especially for small and disadvantaged producers'. While fair trade is defined by Fair Trade Australia as 'better prices, decent working conditions, local sustainability, and fair terms of trade for farmers and workers in the developing world'. This is to be achieved by 'requiring companies to pay sustainable prices' which also 'addresses the injustices of conventional trade, which traditionally discriminates against the poorest, weakest producers'.
So essentially what Fair Trade means is fairer prices for farmers, labourers and manufacturing staff and an end item that the consumer can feel good about!
What is so good about Fairtrade? 
Fairtrade is made up of two parts. A fairtrade minimum price and fairtrade premium.
A fairtrade minimum price is the minimum price that a buyer of Fairtrade products has to pay to a producer organisation for their product. It is not a fixed price, but should be seen as the lowest possible starting point for price negotiations between producer and purchaser. It is set at a level which ensures that producer organisations receive a price which covers the cost of sustainable production for their product.
The fairtrade premium is a little bit extra that is paid on top of the fairtrade Price for investment in social, environmental or economic development projects, decided upon democratically by producers and manufacturers. The premium is fixed by the Fairtrade International Standards Unit in the same way as the minimum price and remains the same, even if the producer is paid more than the minimum price for the product. The premium fund is typically invested in education and healthcare, farm improvements to increase yield and quality, or processing facilities to increase income (which according to PACT is how their factory workers receive their premium).
There are some serious criticisms (sorry for the link to Wikipedia but it was a best overall starting point for those looking for more information that I could find) of the fairtrade system, surrounding the distribution of profits, the transparency of some fairtrade schemes, which cannot be ignored when taking in the 'whole picture' as a consumer. But my personal purchasing values do accept the idea of 'fairtrade' items quite readily particularly when it is accompanied by other certification processes (like the PACT example below, and my favourite chocolate company Alter Eco)
How can I shop Fairtrade? 
By looking for labels! The best thing about Fair Trade shopping is that most of the hard work is done for you.
You can quickly google to find the certification board for labelling in your country. Here in Australia we sell Fair Trade items under this label. I always try to buy fair trade where I can particularly when it comes to imported items like tea or chocolate. When you are shopping locally you can often buy fair trade items without the certification. Buying locally grown produce from small independent farmers can offer you the opportunity to ask about or even visit their farms to see how their business operates. Purchasing from independent designers (be it clothing, footwear or accessories) can mean one-on-one discussions with the maker about the source of raw materials and the production process. There is one lovely older gentleman here on the Sunshine Coast who makes beautiful  sandals on a folding camp table at the markets as you chat to him! That's one way to get to know about the production of your item.
Obviously the one-on-one chatting opportunities are limited when it comes to online shopping but if you are unsure about an item check for fair trade certification information and if you can't find any email to ask. There is no harm in harassing the online team for more information. Then if you aren't happy with the response you received you can shop elsewhere.
As and example a quick and easy browse around the PACT website will let you know that the grey tee above is covered by the following certifications
Not all brands will be this transparent with their production processes but there in an increasing number of fashion labels embracing a more open production system. The more you hassle your favourite labels to share their secrets the more likely they are to oblige and improve any unsustainable or unethical practices because no one wants to air their dirty little production secrets in public! It's not good for business.
Fair Trade Fashion
Here is a list of some certified places to get you started with your fairtrade shopping mission. Today more than six million people in over seventy countries benefit from the fairtrade system so this list is not include of all companies involved just a few I could find with a bit of a Googling session. Please feel free to share any certified fair trade brands that you know and love in the comments section below or feedback on any of the brands listed below.
Remember that fairtrade is just one element of shopping sustainably and mindfully and we will be exploring many other factors over the next few weeks.
Good luck with the competition and I look forward to your brand suggestions and feedback!
xx